Getting people out of the office and onto the golf course.
The Challenge
Americans are playing a lot less golf than they used to. The average number of times Americans hit the course has declined in recent years — especially among people ages 18-30. Course closures have spiked nationwide. Intent on combating recent trends and reigniting passion for the game among current and would-be players of all ages, Baltimore County Golf reached out to idfive. The quasi-governmental organization manages the five public golf courses owned by the Baltimore County Revenue Authority.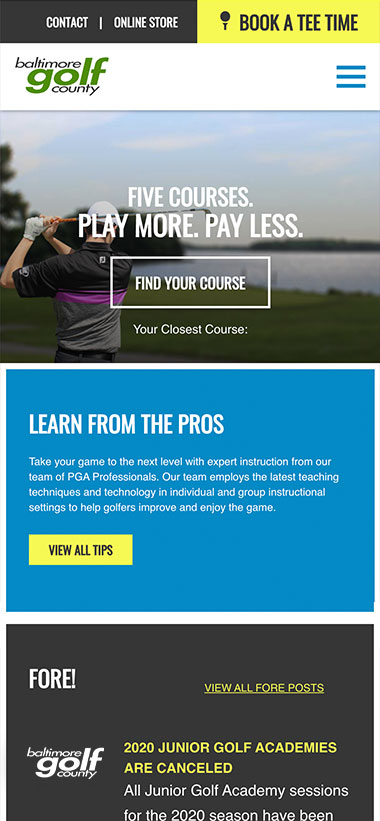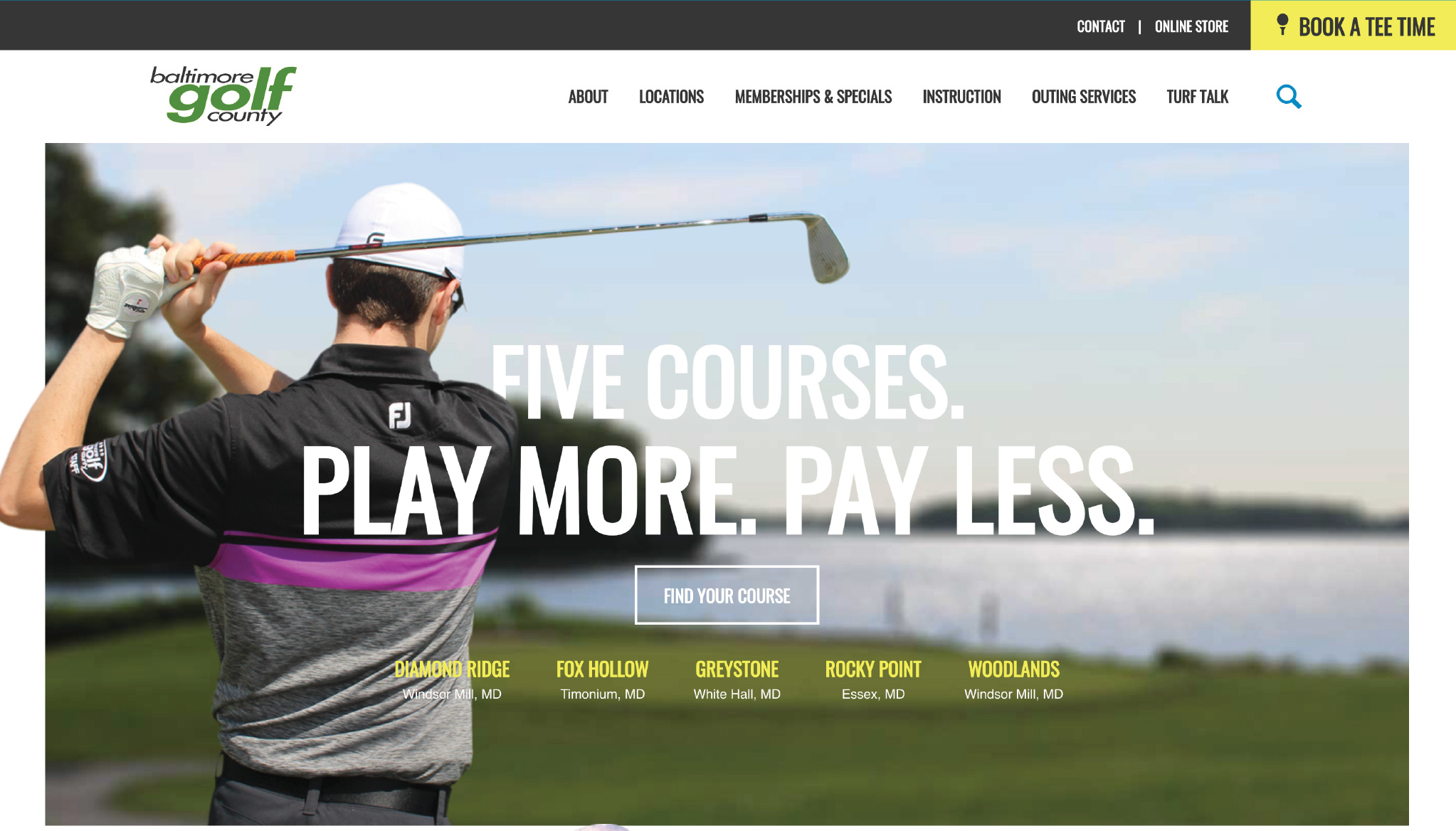 The Solution
Our strategy and creative teams worked with Baltimore County Golf to develop and implement an integrated media plan using traditional and digital tactics, as well as a fully redesigned website uniting all five courses under one brand.
We also designed point-of-sale promotional materials and executed an email marketing campaign to increase play and merchandise sales. Finally, we developed a cohesive visual vocabulary for the brand to ensure that, regardless of course or service they promoted, Baltimore County Golf presented a unified brand.
Our work with Baltimore County Golf has led to an increase in rewards program memberships, summer camp registrations, and merchandise sales, as well as greater awareness of offerings and promotions.
There's amazing potential for good in the world. Let's give it a chance and a voice.
You in?