JHSPH Yearlook
The Challenge
The Johns Hopkins Bloomberg School of Public Health is the largest school of public health in the world and the first institution of its kind. For 20 years, the School has held the #1 position in U.S.News & World Report's annual ranking of the nation's public health schools. More than 2,200 students from 81 nations attend the School, drawn by the breadth and depth of its education, research and practice. In a first-time communications initiative, School officials decided to produce an "annual report" to celebrate the accomplishments of the 2014 fiscal year. The idea was to feature successes across a broad spectrum, from groundbreaking research to high-profile conferences to faculty awards. The content—sourced from dozens of stories in a variety of formats—had to be packaged creatively in a consistent voice to engage professional and general audiences alike and capture the energy of a world-class institution.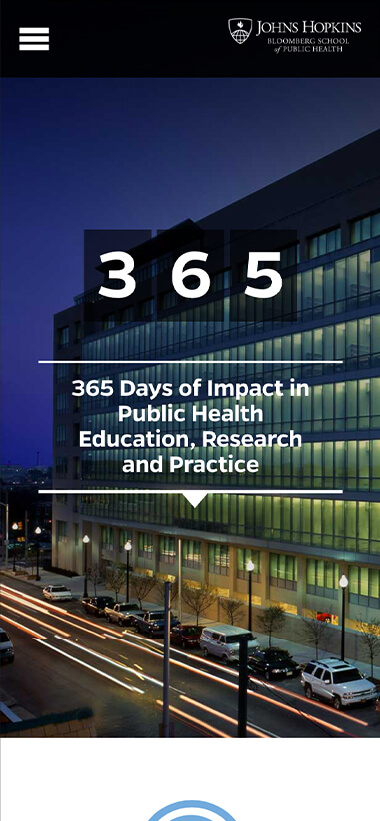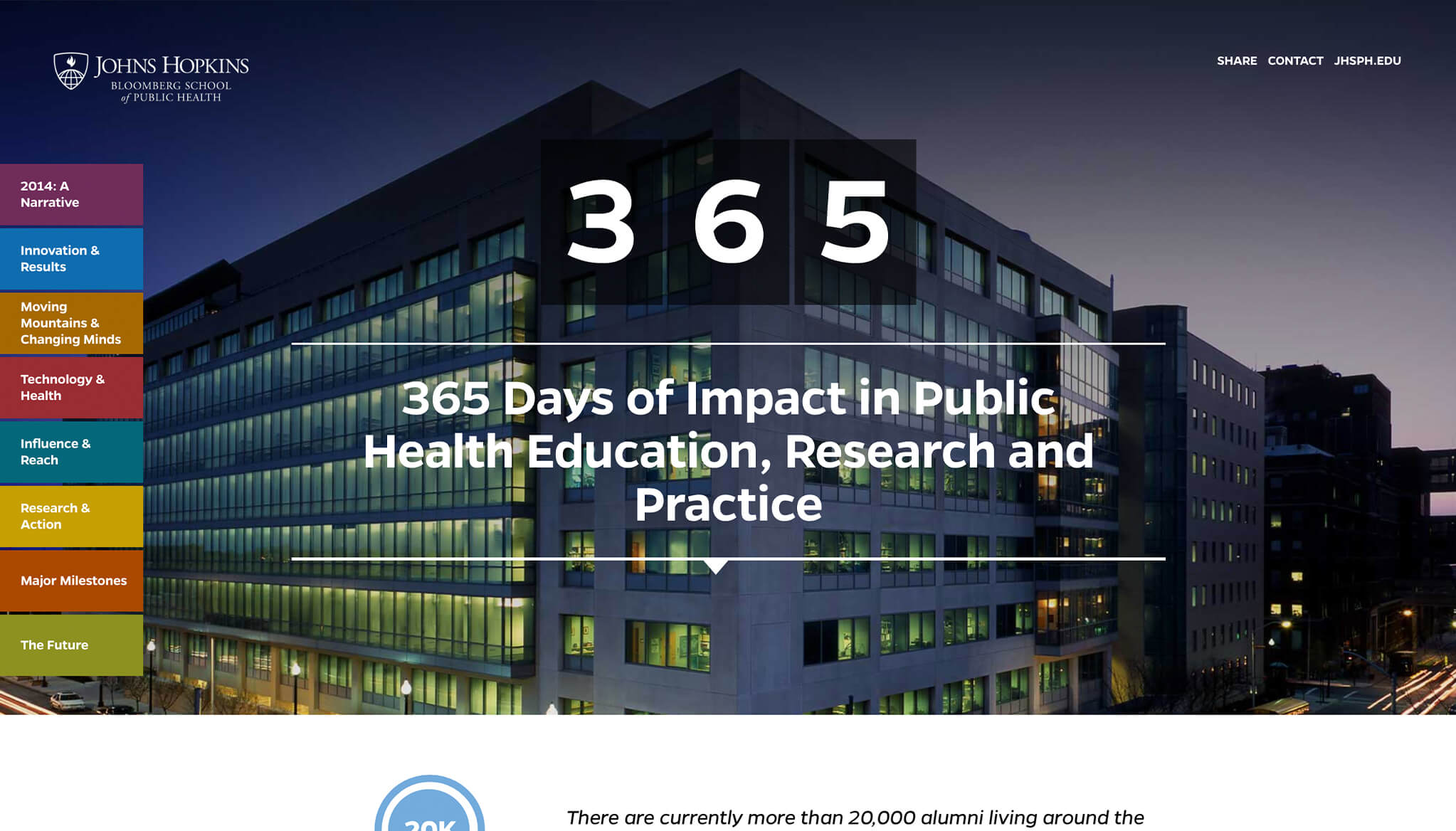 The Solution
Research/Analysis
UX Design
Information Architecture
Graphic Design
Copywriting
Front-End and Back-End Development
CMS Integration
Awards
The project has received a Gold Award from both the American Advertising Federation and the Council for Advancement and Support of Education.
Up Next
Introducing educators to a new set of tools.
There's amazing potential for good in the world. Let's give it a chance and a voice.
You in?