Walden University
The Challenge
Walden University is one of the largest online universities in the world with over 50,000 students in over 120 countries. One of Walden's core strengths has been developing innovative new modalities and evolving their programs to meet contemporary challenges. When they wanted to launch some of their newest, they turned to idfive for creative approaches driven by research.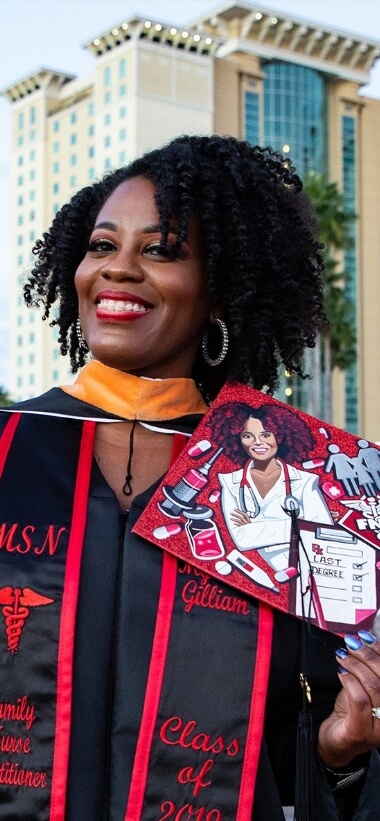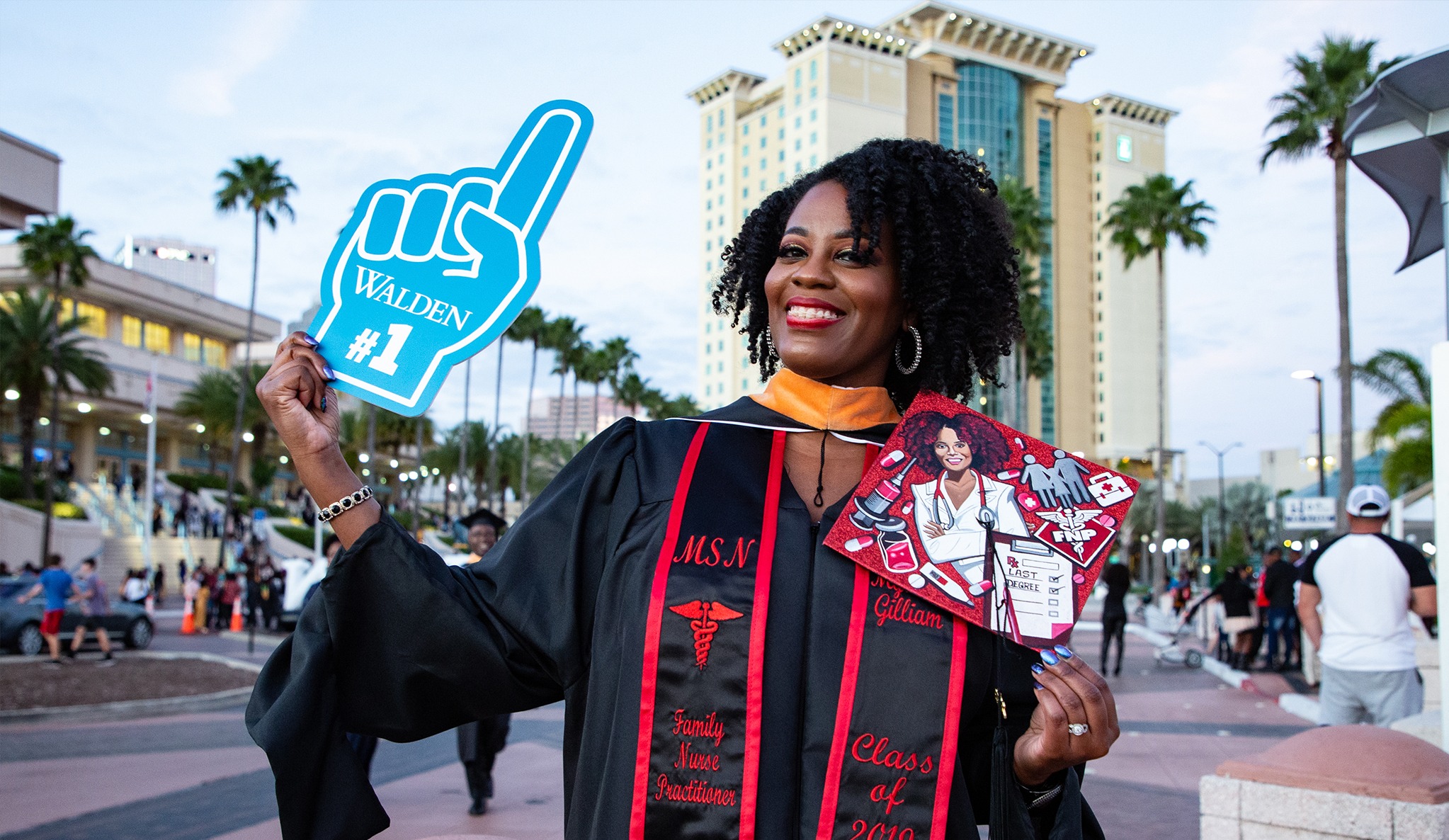 Research
It's tempting to think of "adult learners" as a monolithic category, but both we and Walden understood that nothing could be further from the truth. While most adults going back to school do share similar challenges when it comes to balancing learning with the rest of their lives, what drives them very much depends on their profession, their interests, and their ultimate life goals. Unless we knew them, we couldn't speak to them.
MSEd
So we got to know them, and the knowledge we gained drove each unique campaign. For the relaunch of the MSEd we learned that if we were going to get noticed we had to break away from the very crowded competitive set by being bold, sounding fresh, and ditching the cliches every other program seemed to be using. Our ads featured bold, single-color backgrounds, exuberant, real-looking people who looked nothing like the ho-hum stock photos featured by other schools, and typography that evoked real-life classroom tools such as notebook paper and blackboards.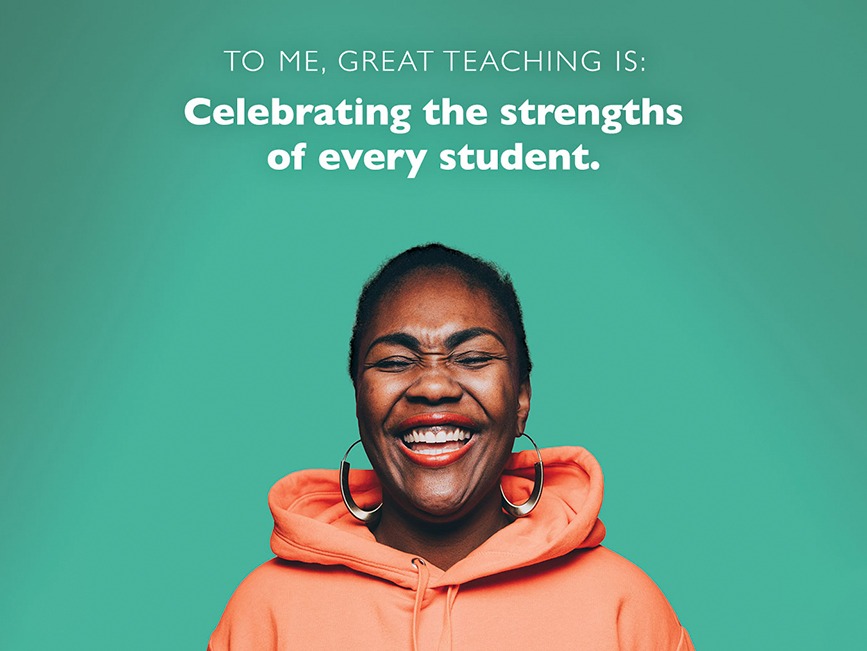 MSW
In order to reach out to prospective MSW students we had to take a different approach. For these audiences Walden's long-time emphasis on social change already resonated: our research showed that "change" was the key word when it came to motivating people to go into social work. The imagery of this campaign focused around images of real students and their stories of how their education would empower them to bring real change to their communities. Using a dark, somewhat muted palette for the background along with strong, simple sans-serif type, the effect was to put the student front and center, projecting power and determination.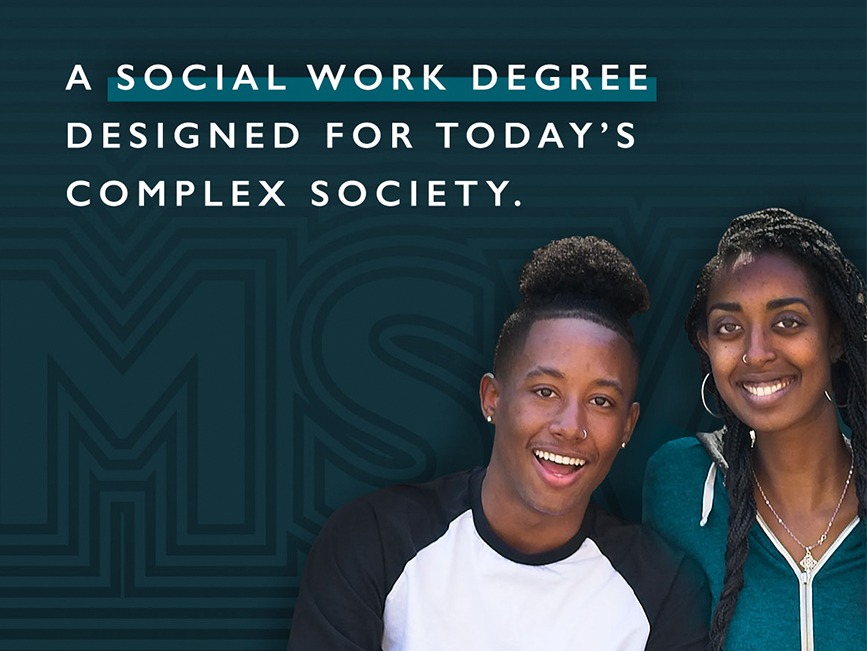 Doctoral
Prospective students interested in doctoral programs had similar motivations and shared many of the same characteristics as the prospective MSW students. People interested in earning their doctorates, regardless of the discipline, were driven people determined to make real change, something many had experience with through their work with their communities. These were inspiring people and our campaign reached out to them with a story-driven approach featuring accomplished alumni in close-cropped, eyes-forward poses and short, declarative copy about their accomplishments. The effect was like having an intimate conversation with each, one designed to draw in the prospective student and inspire them to action.
Undergraduate Academy
Our research also showed that adult learners who had committed to returning to finish their undergraduate degrees after being out of school for a long time were pretty determined folks, too. They had to be because they often had to overcome seemingly insurmountable obstacles to gain the education that would help them obtain a better life for themselves and their families. We tested two concepts for the new Undergraduate Academy with them: "It's Your Turn" focusing on empowering their decision and "Think Again," a phrase which pivoted on the double meanings of both "thinking again" and using education to reconsider their lives. Walden eventually chose "It's Your Turn" and the campaign imagery focused on simple shots of "everyday" adults in the target demographic boldly filling the frame over an "It's Your Turn" watermark background, their eyes raised towards the future drawing the viewer to the straightforward, encouraging, empowering headlines.

Tempo
Finally, our campaign to promote Tempo, Walden's new self-paced modality for undergraduate learners used straight talk and bold statements to make sure that prospects knew "yeah: you got this" when thinking about completing their degrees. Knowing that employers were taking a more active role in educating their employees as a way of increasing workforce effectiveness and employee retention, our campaign addressed the needs of employers as well, speaking directly to them to emphasize that the program would be ideal for improving the effectiveness of their employees and that their financial support or support offered by giving employees time off to complete their degrees with the Tempo program isn't a cost: it's an investment in their own business.
87
Survey responses for Tempo campaign research
Campaign Optimization
Much of Walden's media buying is handled by another agency employed strictly to handle those transactions, so idfive collaborated with them and our partners at Walden to create a wide range of formats and executions for all five campaigns. We utilized a wide range of channels in most cases, including traditional banner advertising, social media advertising, email, and, in some cases (eg. the Doctoral campaign) even print collateral such as posters.
Wherever possible, a "test, optimize, focus" approach was used, starting with multiple executions of online ads that varied headlines, imagery, and, in some cases, colors — all within brand and campaign standards, of course — which would run in flights on targeted media. Results were analyzed regularly, often on a daily basis in the early stages, and creative that performed the best replaced creative which did not yield optimal results. Using this method, the campaign was quickly optimized around the most effective ads yielding the greatest response rates.
Alumni Magazine
Walden Magazine, published twice a year for an alumni audience, highlights the contributions that Walden graduates make to their communities and the world. The 2021 Summer/Fall issue—with a theme of Finding and Building Community in a Transformative Time—took the community focus to another level. Walden already had an important story to tell: as a leader and early adopter in online education, they maintained a sense of community throughout the challenges of education in the time of Covid. But in early 2021, both of Walden's founders, Rita and Bernie Turner passed away.
From Confronting Healthcare Disparities in the LGBTQIA+ Community to Stopping the Spread of Covid-19 in the Navajo Nation, the magazine flips from an expected, somber tone to a celebratory one. With a visual focus on what makes Walden special—people—the 2021 Summer/Fall Walden Magazine both engages its audience and honors the University's founders in equal measure.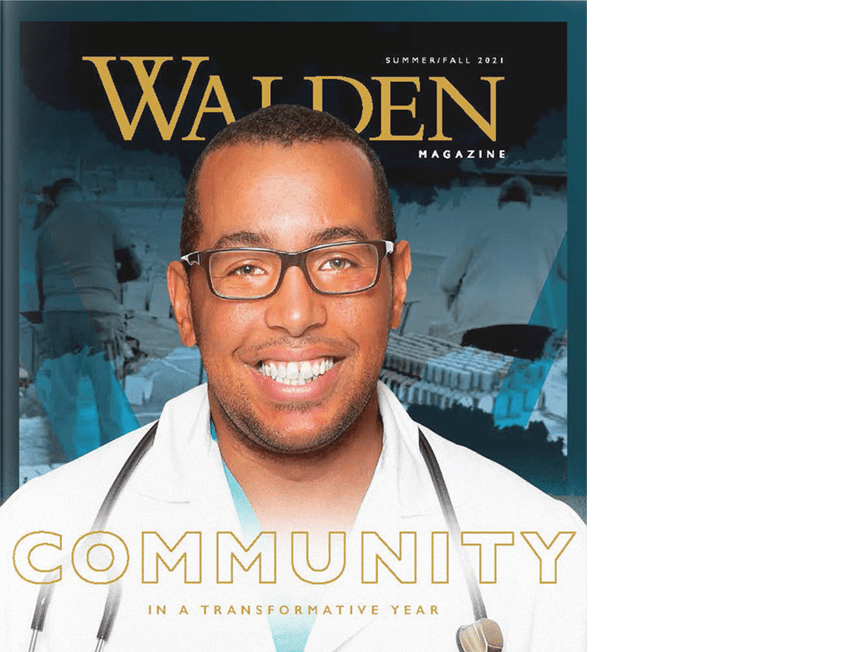 Up Next
Conveying the scope of a community titan.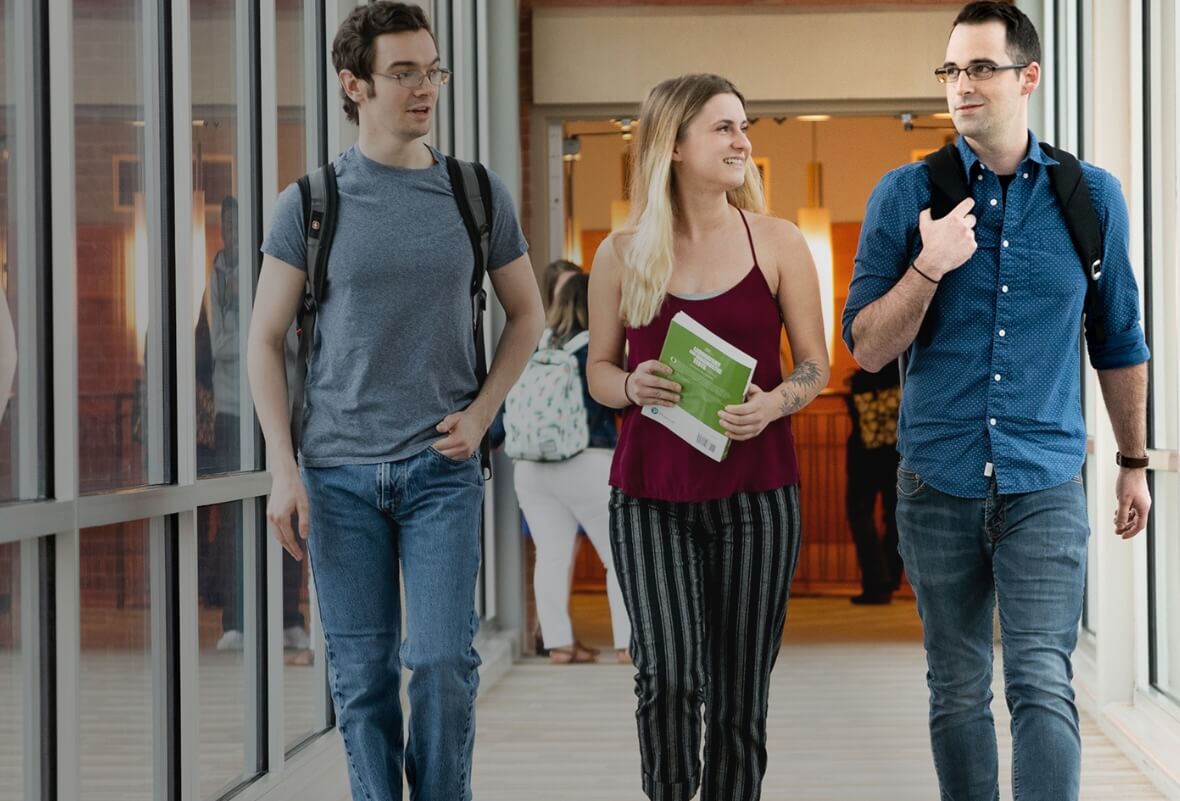 There's amazing potential for good in the world. Let's give it a chance and a voice.
You in?