Whitman, Requardt and Associates
The Challenge
With Whitman, Requardt and Associate's centennial anniversary approaching, the engineering and construction firm asked idfive to help them tell their story. They wanted to create an online experience that conveyed the impact of the work done by the firm in the last 100 years in a meaningful way; something that felt less like a portfolio and more like reading a good story—or traveling in a time machine.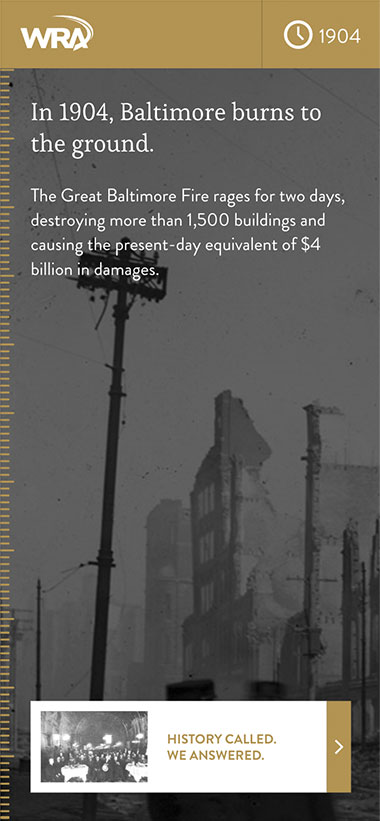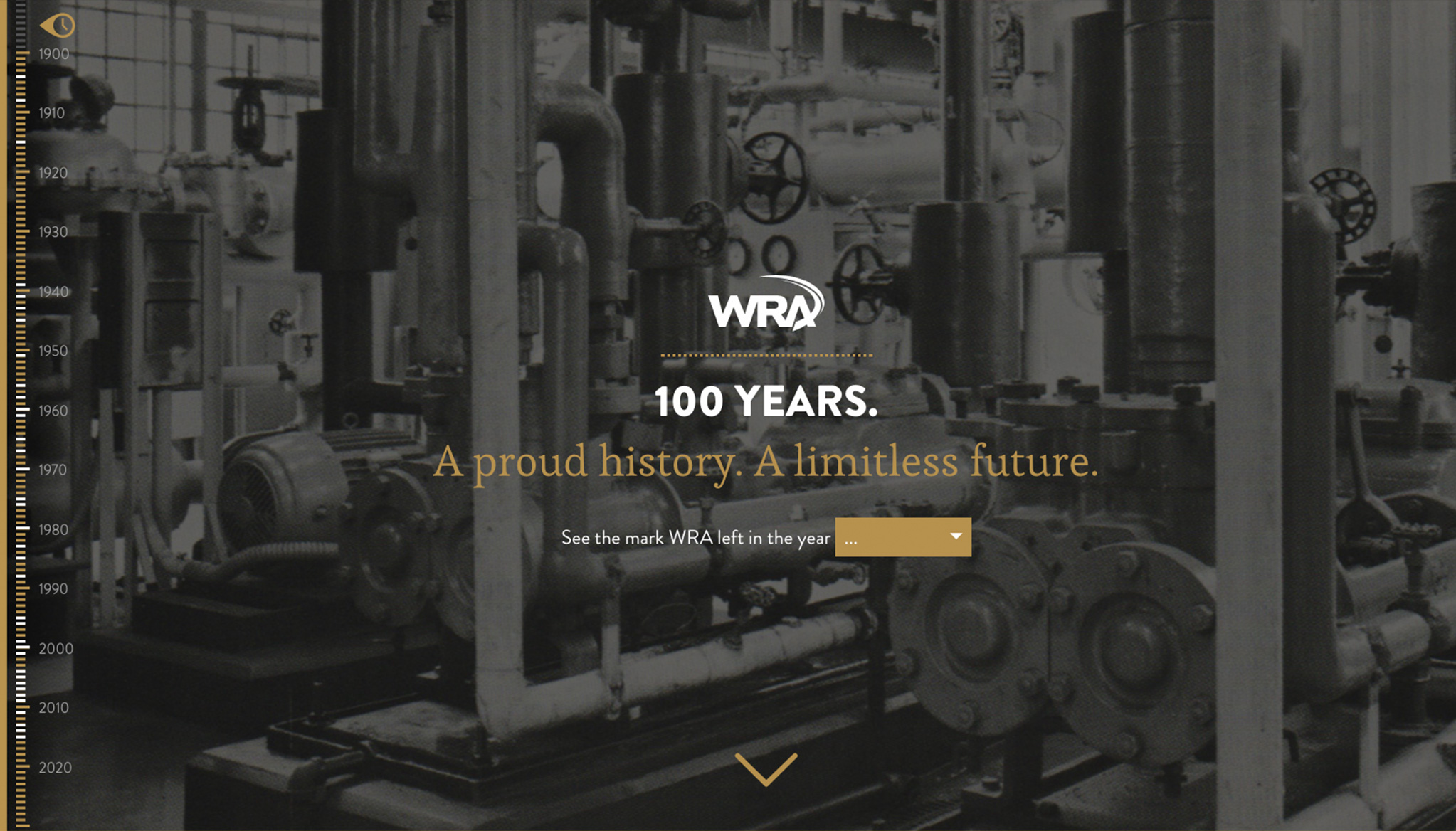 The Solution
Working with WRA we culled through a century of projects, hundreds upon hundreds of them. What we found was an inextricable link between American history and WRA projects: When John D. Rockefeller bought a Maryland railroad, WRA designed the Western Maryland Rail Bridge for it. When the U.S. space shuttle program quadrupled its number of missions between 1981 and 1986, WRA developed the Applied Physics Laboratory & Space Flight Test Building for the Johns Hopkins University. When the Great Fire of 1904 raged through Baltimore, the company's co-founder helped rebuild the underground sewer system—and then had a party in it with the mayor.
We captured stories like these to create an interactive timeline, an anthology of WRA's growth—and its indelible mark on American progress. The result is a web site that was featured on Communication Arts and won a Gold award from the American Advertising Federation.
Up Next
Modernizing a classical art form.
There's amazing potential for good in the world. Let's give it a chance and a voice.
You in?