Diversity, Equity & Inclusion
Diversity, Equity, Inclusion and Belonging at idfive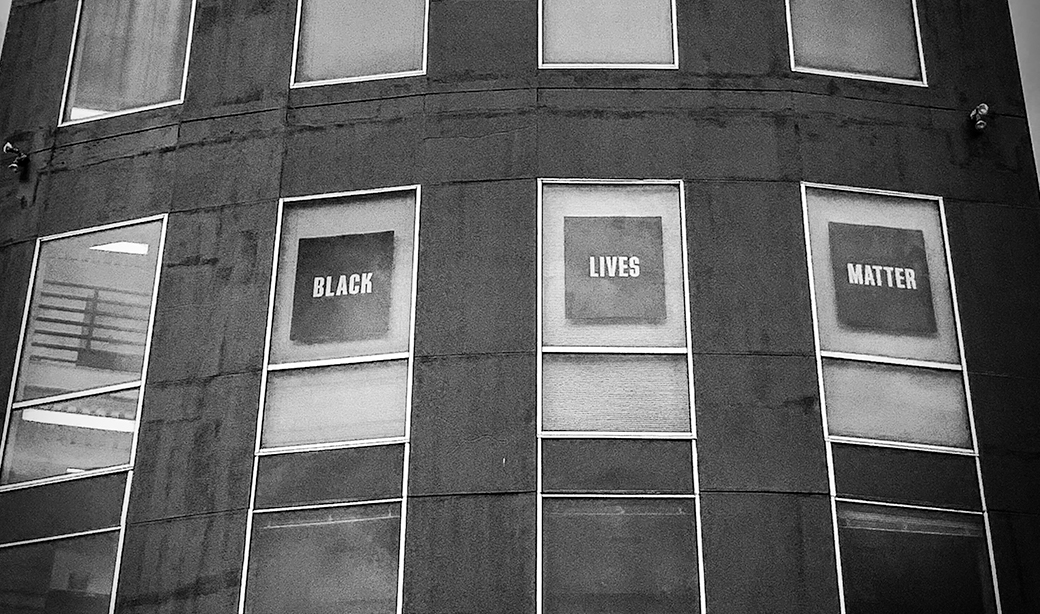 As a minority and women-owned and operated social design agency
idfive is committed to promoting diversity and equality in our ranks, with our clients, in our city, and…  heck… the world at large.
idfive takes pride in helping mission-based clients do good in the world. Doing good also means taking steps to address the systemic racism, injustice, and inequality that affects historically marginalized populations. We must do our part to address the inequities facing many individuals in our community. 
Our goals for 2023 and beyond
Diversity, Equity, Inclusion, and Belonging (DEIB) is a constant work in progress. This is what we're doing to create an environment that's welcoming to all:
Expanding idfive's DEIB capacity across the agency
DEIB efforts need to come from the top down, with management setting the tone for company culture. Here are our internal initiatives to train and educate our team on DEIB:
Support and champion the DEIB core team with participation from all departments.

Engage the entire agency in DEIB activities.

Fund DEIB-related causes and initiatives.

Hold DEIB training for leadership, the DEIB core team, and/or the entire agency.
Culture shifts don't happen overnight, so we're committed to holding ourselves and each other accountable. 
Hiring, developing, and retaining fivers from diverse and underrepresented populations
A commitment to DEIB isn't just about talking the talk—it's about walking the walk. Here's how we're growing our team to represent those values:
Develop a candidate-sourcing pipeline to include more organizations that cater to marginalized individuals.

Leverage an expanded network to recruit fivers.

Refine the interview/hiring process to remove explicit and implicit biases.

Increase the total number of fivers from underrepresented communities across the agency.

Increase the total number of fivers from underrepresented communities within idfive leadership.
Supporting minority-owned organizations and mission-based organizations that advance the cause of equity
idfive is proud of our commitment to brands on a mission. As an agency, we recognize we have an opportunity to not only elevate clients that do good in the world but those that are minority-owned or support underserved populations:
Increase the number of clients who advance the cause of equity.

Diversify the agency's list of preferred vendors and partners.
Developing a culture of inclusion and safety that enables fivers to contribute to their full potential
Conversations surrounding diversity and inclusion frequently focus solely on hiring but disregard aspects of inclusion, the cultivation of an environment where a diverse staff can thrive and feel welcome. idfive's culture is one of the fundamental reasons why fivers ultimately become fivers. Here are a few of the ways we're creating a company culture that's kind, respectful, and inclusive. Our goal is to add new perspectives to our culture, not meet a quota:
Clarify where process, HR, and handbook documents live.

Establish/confirm a clear point of contact and process for fivers to voice concerns or questions.

Expand opportunities to get to know other fivers, within and across departments.

Establish clear expectations for larger (remote) meetings to encourage contribution from all.
Championing DEIB in the greater Baltimore area through outreach and philanthropy
Being a mission-based agency means supporting organizations and causes in ways other than through marketing and advertising. If we serve brands on a mission, we need to be a brand on a mission:
Partner with local organizations to help build the next generation of marketers.

Participate in and/or sponsor local events with a DEIB-focused mission.

Create thought leadership pieces on DEIB causes and practices.
Our partnership with Baltimore Tracks
As we continue to champion DEIB within idfive and in the Greater Baltimore area, we partnered with Baltimore Tracks. This organization is a coalition of Baltimore-based technology and tech-enabled company leaders that are committed to increasing opportunities for POC in tech. Our partnership with Baltimore Tracks offers us a wealth of information and resources for recruiting, creating policies, and collecting demographic data to improve DEIB at idfive. Visit their website to learn more about their mission and work. 
idfive is a place for everyone
We're committed to diversifying the advertising industry. And we need people like you, who are as passionate as we are about DEIB. Join us and let's shift the advertising culture at large to foster a diverse and equitable work environment.
There's amazing potential for good in the world. Let's give it a chance and a voice.
You in?