Diversity, Equity & Inclusion
We're committed to working with brands that support the underrepresented and ignored in society — from education and health to public policy and business.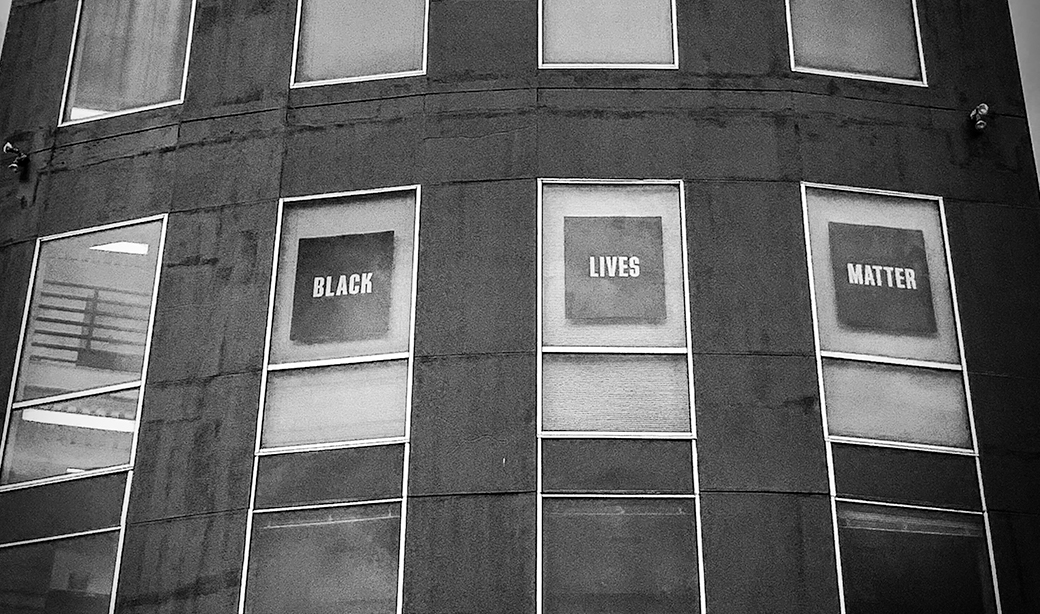 One action, one voice at a time, can become a force against the systemic racism, injustice, and inequality that has suppressed Black and Non-Black people of color, the LGBTQ+ community, and other historically marginalized populations.
As a company and as individuals, this is how we're working to level the field for all:
Implemented equal opportunity hiring practices
Helped lead the American Advertising Federation of Baltimore's efforts to improve board representation, hiring, policy, and organizational best practices in D&I
Created the Diversity, Equity & Inclusion Committee to educate staff, address challenges, and drive change within the agency
Developed an advertising capstone curriculum at Towson University that will connect Black-owned businesses with student agencies for free marketing and advertising support
Engaged our kids in dialogue about systemic racism
Provided pro bono work for organizations like A Better Chance Clinton, a nonprofit organization preparing talented students of color for positions of responsibility and leadership in American society
Donated to racial justice initiatives such as bailout funds and Campaign Zero
Installed Black Lives Matter signage at our offices along I-83, a daily reminder greeting tens of thousands of people commuting in and out of Baltimore
Provided formal diversity and inclusion training to leadership

Provided the entire team empathy, inclusion, and communications training 

Proud "Principal" member of Baltimore Tracks, a coalition of Baltimore-based technology & tech-enabled company leaders that are committed to increasing opportunities for People of Color in technology. 

Sponsor the Yearly Rob Beal Outdoor Retreat where the entire team reflects on teamwork, inclusion, and communication

Planned a team-wide diversity awareness event: Pausing to Connect — a retreat to increase productivity, strengthen teams, and create psychological safety
Curated a list of organizations and resources that are fighting racism
Promoted Black-owned businesses that our staff are fans of
Started book and movie clubs within the agency focused on topics that offer insight into the lives, missions, and struggles of diverse populations
Ideas and Action
Our staff worked together to compile and curate a variety of materials to support diversity, equity, inclusion, and anti-racism efforts. This is a living, fluid list. Help us evolve it with your suggestions. Send them to hi@idfive.com.
Follow
Here's a partial list of Baltimore-area and national organizations and initiatives — long-standing or recently formed — that provide multiple opportunities for engagement.
(listed alphabetically)
Local Efforts
National Efforts
Read
Books
We encourage you to support minority-owned bookstores whenever possible.
"Between the World and Me" by Ta-Nehisi Coates
"Black Feminist Thought" by Patricia Hill Collins
"Eloquent Rage: A Black Feminist Discovers Her Superpower" by Dr. Brittney Cooper
"Heavy: An American Memoir" by Kiese Laymon
"How To Be An Antiracist" by Dr. Ibram X. Kendi
"I Know Why the Caged Bird Sings" by Maya Angelou
"Just Mercy" by Bryan Stevenson
"Me and White Supremacy: Combat Racism, Change the World, and Become a Good Ancestor" by Layla F. Saad
"Raising Our Hands" by Jenna Arnold
"Redefining Realness" by Janet Mock
"Sister Outsider" by Audre Lorde
"So You Want to Talk About Race" by Ijeoma Oluo
"The Bluest Eye" by Toni Morrison
"The Fire Next Time" by James Baldwin
"The Hate U Give" by Angie Thomas
"Their Eyes Were Watching God" by Zora Neale Hurston
"The New Jim Crow: Mass Incarceration in the Age of Colorblindness" by Michelle Alexander
"The Next American Revolution: Sustainable Activism for the Twenty-First Century" by Grace Lee Boggs
"The Warmth of Other Suns" by Isabel Wilkerson
"This Bridge Called My Back: Writings by Radical Women of Color" by Cherríe Moraga
"When Affirmative Action Was White: An Untold History of Racial Inequality in Twentieth-Century America" by Ira Katznelson
"White Fragility: Why It's So Hard for White People to Talk About Racism" by Robin DiAngelo
Articles
Listen
Watch
"13th" by Ava Duvernay
"American Son" by Kenny Leon
"Clemency" by Chinonye Chukwu
"Dear White People" by Justin Simeon
"Fruitvale Station" by Ryan Coogler
"I Am Not Your Negro" (James Baldwin Documentary) by Raoul Peck
"If Beale Street Could Talk" by Barry Jenkins
"Just Mercy" by Destin Daniel Cretton
"See You Yesterday" by Stefon Bristol
"Selma" by Ava Duvernay
"The Hate U Give" by George Tillman Jr.
"3 1/2 Minutes, Ten Bullets"
"When They See Us" by Ava Duvernay
Act
Sign a Petition
Other Actions
Write a letter to your family members using Letters for Black Lives 2020
Resources