About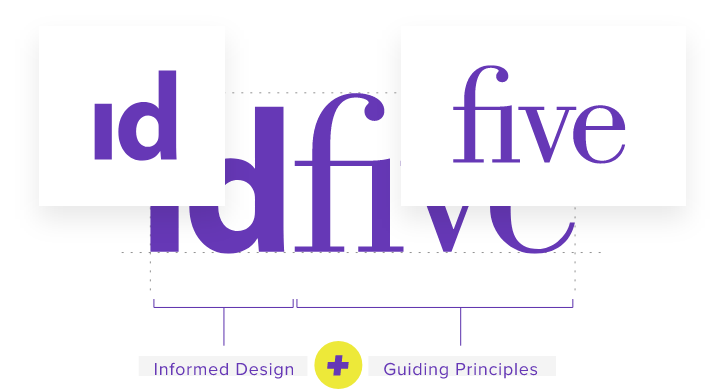 For goodness sake
idfive is an integrated marketing and communications social design agency focused on amplifying the good being done by our clients. We are educators, learners, strategists, analysts, architects, writers, designers, coders, parents, and friends offering creative web, brand, and marketing strategies to advance marketing and communications goals.
idfive is a Minority Business Enterprise (MBE) certified company as we are minority and women-owned and operated. We do our work with a sincere and operational commitment to diversity and equality within our ranks, with our clients, our city, and… heck… the world at large.
Also, we're geeks. Our work is original and differentiated. We do what we say we will and when we said we'd do it. We are the ones that will embrace you, your mission, and your brand. We will geek out with you on the science and art of persuasive, ethical, and authentic marketing and commit to your complete and utter success.
Why? Because we believe that marketing can be a transformative force for good.
Informed Design
Our team has a lot of raw talent and good intuition, but, beyond that, we embrace research and testing to develop data-driven strategies that truly amplify impact. It's the difference between providing ideas that simply look good and solutions that really work.
Five Guiding Principles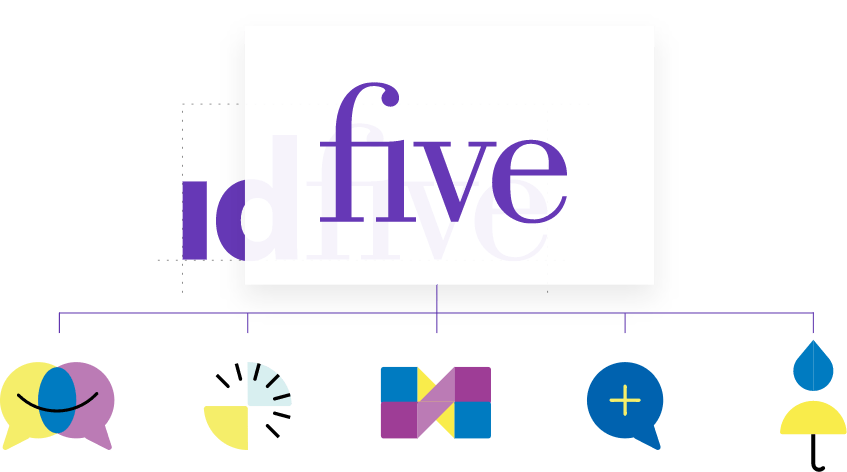 Cultural Contract
We're committed to the audience, to each other, to our partners, and to the work — in that order.
Active Management
We manage our partners' resources efficiently and responsibly, ensuring every dollar they spend gets them closer to their goal. To achieve this, we use data models from the past and dynamic project planning for the future.
Structured Flexibility
The line from Point A to Point B is never straight. We give our team the autonomy to creatively navigate these challenges.
"Yes, and" Proposition
We approach the unexpected as opportunities, not setbacks. We meet every request from our partners with the response "Yes, and…" Never "No."
Weather-Proof Egos
We don't know what we don't know. But we work relentlessly to find out.
Our Commitment to Diversity, Equity, Inclusion, and Belonging
We want every fiver to feel welcome, valued, and vital. Part of that is knowing you're working with an organization that cares about creating a diverse, equitable, accessible, and inclusive environment for every team member, as well as working to make a positive change in the world at large. We're doing that. Check out our action plan.
Our Team
Not everyone fits into our team. We're dreamers who love doing research. Idealists who believe in practical solutions. Optimists who are always prepared. And enthusiasts who double as hard-nosed professionals. We contain multitudes. But we all believe in one simple truth: The best use of our skills is helping our partners do good. That conviction defines the strategists, designers, copywriters, project managers, developers, media specialists, and business gurus on our team.