We're full-service. Not full of ourselves. Have a look at what we can do for you.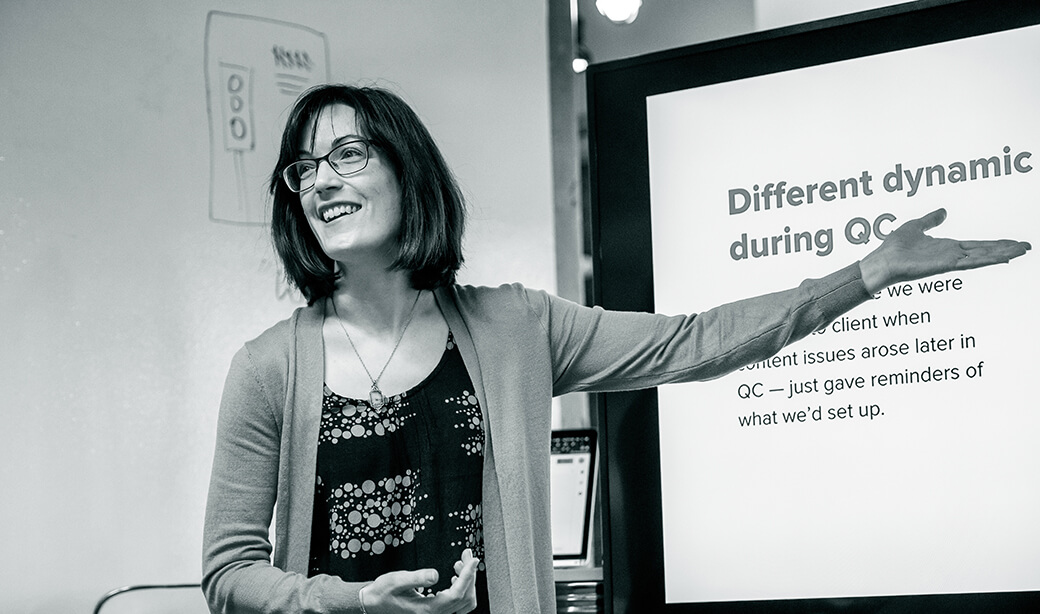 What we do
We help people make up their minds — and feel good about their decisions. That means reaching the right people at the right time with a meaningful message that connects clearly, emotionally, irresistibly.
Discover 360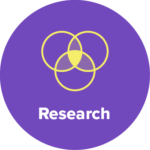 We use design thinking principles to identify, distill, and reframe the challenges our clients face. The audience's perspective is our North Star. What makes your consumers do what they do? Is it fear? Value? Love? For us, research rules — as long as it leads us to a greater understanding that drives action. Critical elements we seek out include:
Marketing goals
Internal and external user needs
Internal and external user behaviors
Technical requirements
Brand platform challenges
SEO barriers and opportunities
Content creation and governance issues
Institutional/organizational concerns
Branding and brand alignment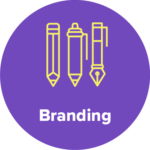 Brands exist in three planes — perceived, actual, and desired: How people see you, how you see yourself, and how you want to be seen. We dig deep into your organization's internal and external identities. We eavesdrop on industry and competitor brands. And we uncover opportunities to differentiate and evolve your brand while staying true to your core values.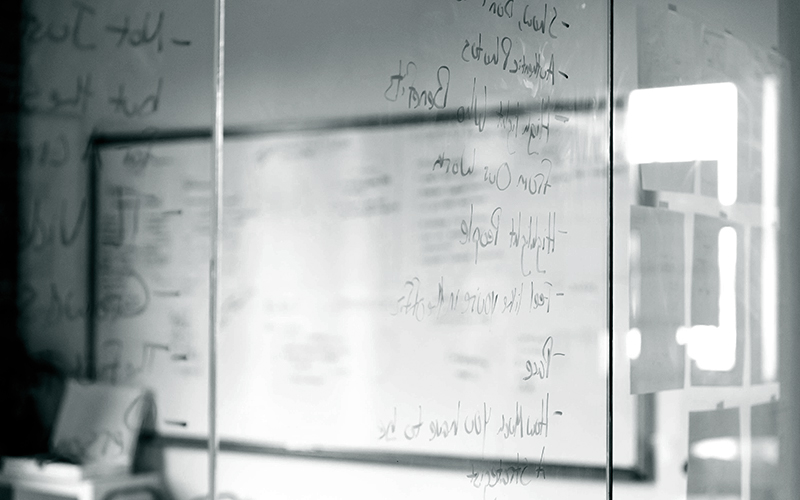 Advertising and digital marketing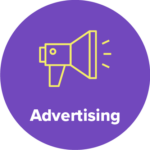 The best advertising is, at its root, a fable. The moral of the story is simply a call to action. Our strategists and creatives partner with you to uncover the idea and the arc that can drive a brand story — to keep audiences engaged from beginning to end. The creative lift is larger than any fairy tale, though. It includes campaign strategy, copywriting, design, and production. But it also depends on how we deliver it — through media strategy, planning, buying, and optimization, as well as public relations and customer experience.
Social media marketing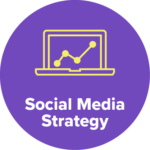 While social media is often a component in the integrated advertising and marketing mix, for many brands, it is their advertising and marketing. Our team approaches social holistically: as a multi-tool with the ability to share content, expand reach, connect with audiences, manage perception, and troubleshoot customer service challenges. We'll help to define your voice and aesthetic to ensure brand consistency. We'll analyze your audiences to create engagement. And we'll develop content that builds brand love through owned, earned, and paid social media.
Digital and analog design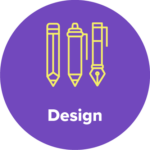 Our designers are visual storytellers who work across all media: print, web, illustration, motion. They understand the demands of each channel and can create experiences that capture attention and imagination. Whether it's developing a brand or bringing consistency to its expression, our design team creates visuals that inspire and drive action.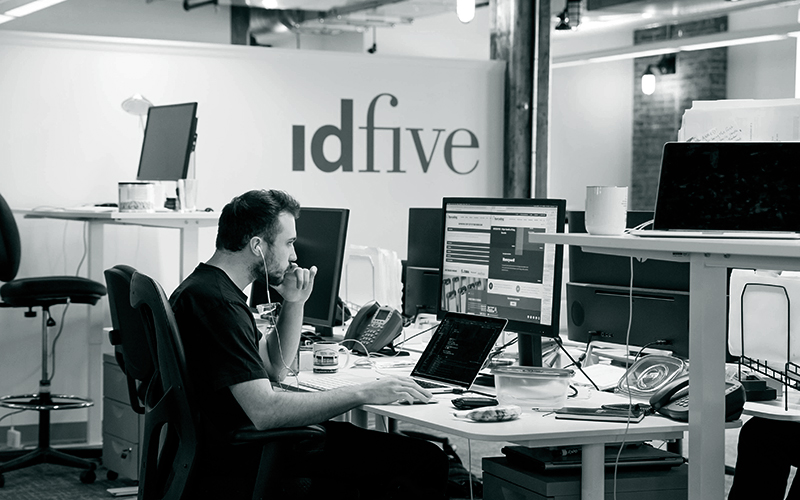 User experience design and information architecture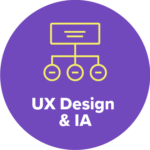 Building effective digital experiences is more than just pushing pixels. It begins with a deep understanding of who the audience is, what they're looking for, and how they behave while on site. We bring our research to life by creating personas and user journeys. Then we translate them into detailed information architectures, wireframes, and prototypes that undergo usability testing to ensure they're meeting user needs.
Web development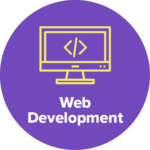 Our web developers are fluent in a variety of web languages as well as some of the most popular open-source and proprietary content management systems. Our developers collaborate closely with our UX experts and designers to create an experience that delivers as promised. From back-end to front-end, we employ industry best-practices — user testing, rigorous quality control and version tracking, CMS training, and support services — to build technically and creatively exceptional sites.
Search engine optimization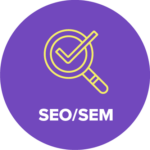 There's an adage that says the best place to hide a body is on page two of any Google search. Roughly 75% of people never scroll past the first page. Search algorithms are ever-evolving, getting better and better at reducing the amount of work audiences have to do to find the most relevant — and personalized — information. Search engine optimization is critical to any brand that hopes to reach audiences at all stages of the purchase funnel. Our SEO and content strategists conduct competitive and category research. Then they develop a plan to tune both parts of the SEO equation — the technical and the on-page content — to help your audiences find you, before they find your competition.

Creative sprints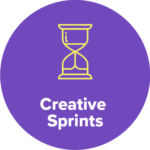 Business is getting faster. Challenging budgets and demanding deadlines have chipped away at the old agency models. Many brands can't afford to marinate on ideas or sit through a steady diet of weekly meetings. We developed single and multi-day creative sprints based off of design thinking and workshop facilitation methods. Hosted in-office or online, our senior team of strategists, creatives, and developers come together to work directly with your team to develop everything from brand materials and advertising campaigns to content strategies and websites. It's intense. It's high-touch. And it's exhilarating to be a part of.
Training workshops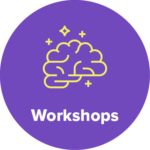 We're educators and lifelong learners who believe knowledge is most valuable when it's shared. Nearly half our agency staff have advanced degrees and/or teach at the collegiate level. These skills have provided us with the unique opportunity to facilitate in-person and virtual training experiences. Topics include content strategy, search engine optimization, social media management, front- and back-end development, user experience design, and creative ideation.
Workforce augmentation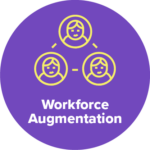 Change happens. As an agency that builds partner collaboration into every project, we often work as an extension of in-house teams. If your organization is experiencing unexpected turnover or growth, we can help with short- and long-term strategic planning and team augmentation.
Don't see what you're looking for? Don't let that stop you. Let's connect and talk about your most daunting challenges — and how idfive can help you conquer them. Take a look at some of our case studies to see us in action.