This year, I had the chance to attend my very first conference. The eduWeb Digital Summit was hosted in the city of Brotherly Love, Philadelphia, PA. This three- day conference focuses on social media, marketing, web development, analytics and so much more as it relates to the higher education community it's no wonder there is a mix of so many professions that attend this event.
Whether you are a marketer at a college or university or you're a business that sells to higher-education marketers these are my tips on how to survive an eduWeb Digital Summit (or most any conference really) and come away with a great experience.
1. 24/7 Networking
Conferences are an amazing opportunity to meet smart people in your industry and talk. The moment you step out of your hotel room, it's game time. Your next client/business partner could be on the elevator ride, in the cafe during the complimentary breakfast, or at the group activities/dinners. Speaking of which, the conference planners really try to make the most of your time together and plan some interesting activities. More on that in point #4 below. Every connection you make is important and it's more fun to make them when you're sharing an experience outside of the exhibit room floor.
2. Plan your day
There are many concurrent content sessions occurring throughout the day. One thing that I found helpful was mapping out first thing in the morning which sessions I wanted to attend that day. Having a conference app (link to eduWeb App) is a helpful tool to make this possible and keep attendees organized. I was able to plan the day based on topics I wanted to learn more about, speakers I wanted to meet, and times I needed to be at the booth to exhibit. In the app, you also have the option to set a reminder so that you don't miss out on any opportunities.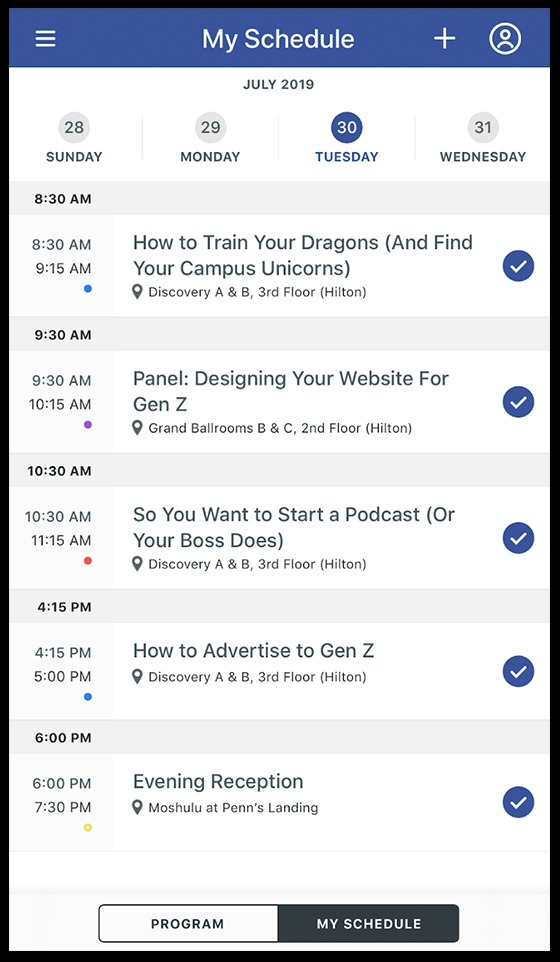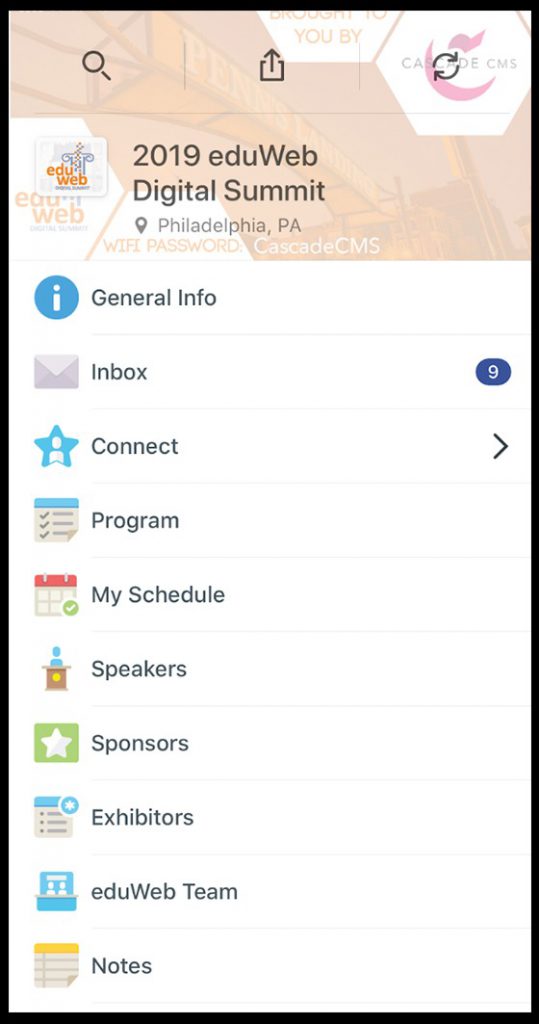 3. Come with a Problem
What I mean by this is be prepared to talk to exhibitors and other attendees about upcoming projects or those out-of-the-box ideas that have been rattling around in your brain. If you have a challenge that you've come across at the office bring it with you. Chances are someone may have run into similar problems in the past and they may have an answer you hadn't thought about.
4. Participate in the post-conference social events
Don't go to bed once the conference content for the day is over. Make it a point to participate and engage in the planned activities and not just see the sites by yourself. eduWeb provided many post-conference social events such as group dinners, scavenger hunts, and pub crawls! These were all great social opportunities where I got to meet and hang out with new people. Attending these events will amplify your relationship with other attendees in a more relaxed setting and led to great conversation both on and off the exhibit floor.
5. Friendly Follow-Up
Chances are you left the conference with many business cards and new Linkedin friends. Don't let that go to waste. Be sure to follow up with your connections after the conference. Even if there isn't a partnership that can happen right away, there is still the chance to build a lasting relationship.
Overall, I've learned that conferences can not only help build your personal brand, but it's a great place to get nerdy with your fellow industry peers. I really enjoyed coming together with thought leaders and innovators to discuss common industry problems and trends. I'll be back!