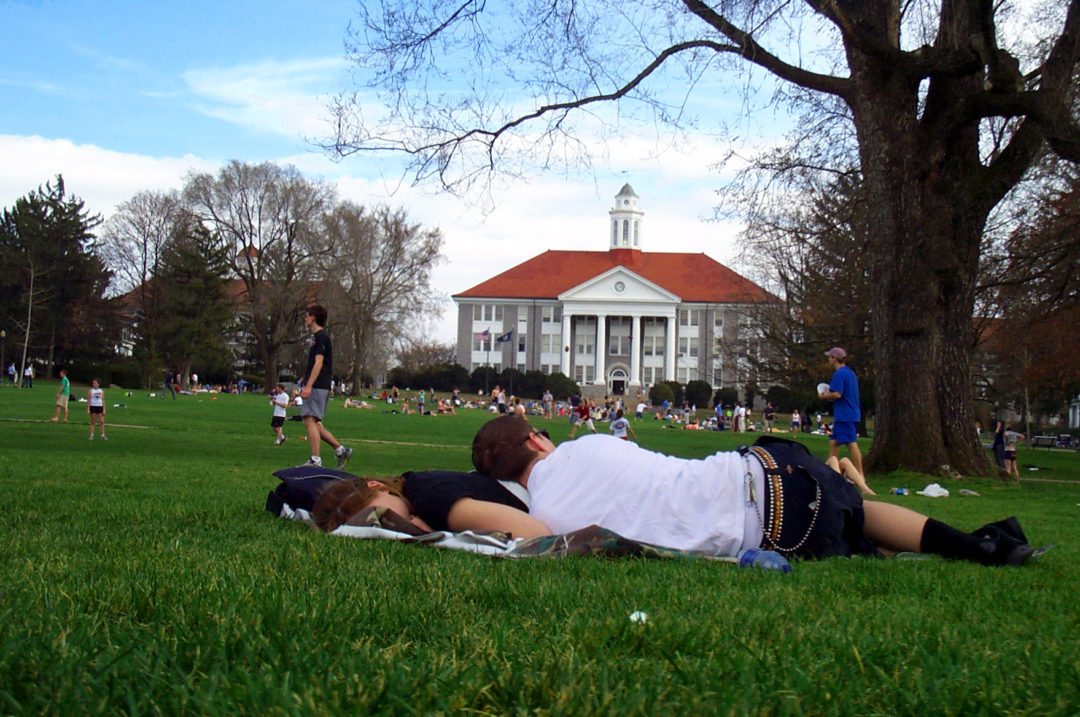 The biggest mistake a student recruitment team can make with its content marketing effort is distributing articles that were never designed for student recruitment in the first place.
While student newspapers, university magazines, and press releases are great for engaging alumni, academic professionals and current students, they weren't written to collect leads or encourage targeted prospects to apply–the fundamental goals of any recruitment effort.
Instead of simply repurposing content from other departments, college and university marketing teams need to publish articles that're designed to accomplish their unique goals. To make that strategy easier to sell, here are six different goals that can be accomplished.
Promote individual courses.
One clear-cut way to use content is to promote particular programs or courses. The University of Vermont Continued Education blog for example, covers an interesting subject and then ends the article with a call-to-action to sign up for a program teaching that subject. Easy peasy. Advertising at its finest! Even undergraduate students, who don't enroll one course at a time, can be won over by blogs that connect the dots between engaging topics and courses offered.
Communicate differentiating features.
The great thing about content marketing is that you don't have to choose just a few topics to cover–you can cover a breadth of them and distribute the content to segmented audiences. Does your school have a nationally competitive chess team? Do a quick write-up about their season. Is your school close to the city? Do a video about 10 things to do downtown–or a single blog about a particularly popular spot. If you produce enough content, you can make an impact on a range of prospective students and touch on everything that makes your school unique.
Tell student stories.
For "traditional" students at least, there's always a strong desire to make friends on campus. Students want to fit in, have fun, feel accepted and meet people similar to themselves. Blogs that cover student stories can be a great way to show prospects what their future peers are like. With the Georgetown Stories blog, for example, students write about their favorite Georgetown University experiences, hobbies, and pastimes, giving prospective students a clear vision of what the college life is like, and more importantly, what the people are like.
Help students explore the campus.
We hear from schools all the time that the campus tour is the best way to sell their school. We've even found that the quality of a campus actually impacts a student's perception of how valuable the education is or how good the professors are. Using your blog to support this experience–digging into the quirks and stories behind everything a student may have seen on campus–can be a great tactic. This blog run by University of Chicago students does just that, describing on-campus houses, landmarks and hangout spots, and conveying a narrative that's exclusive to the school.
Promote the success of students.
The success of your students–work they're producing, careers they're starting or events they're organizing–can be very inspiring for prospective students who have big dreams of their own. This is even more important when you have a niche school like an arts school or graduate school. The Maryland Institute College of Art, for example, often promotes their student's artwork and the success of their alums in their Graphic Design MFA program blog.
Improve website SEO.
Blogging is a vital part of search engine optimization. When you optimize your blog to show up on search engines or be shared over different social media channels you're driving traffic to your website, which tells search engines like Google that it's a valuable website and should rank highly in search results. Consider every aspect of on-page optimization, like headers and sub-headers, keywords and keyphrases, and readability. This guide will get you start on that.
Sign up for idfive's monthly newsletter
What all of these university blogs have in common is that they aren't simply copies of articles written by public relations or alumni magazine teams. They were made to accomplish unique marketing goals and target specific audiences, mainly prospective students.
Of course, creating content is only half the battle. The other half is distributing it to the right audiences, using the right channels and methods and then measuring your work to see if you've met your goals. To talk about a distribution and SEO strategy, sign up for our monthly newsletter or give us a shout!