How Do Brands Make Us Feel?
A wise man (actually, it was our Creative Director Matt McDermott) once said that brand is "everything that goes into making a human being feel a certain way about a certain thing." And one of the feelings we want audiences to feel is that crazy little thing called Love.
Some businesses make love their core brand strategy, like Subaru and Southwest. Southwest went all in—even their stock symbol is LUV. Really. And the company continues to dominate domestic airline ratings for customer satisfaction. Across every touchpoint, Southwest expresses a consistent, authentic brand experience that's based in good old-fashioned love.
But as the great Paul McCartney once said, "In the end the love you take, is equal to the love you make." It's a sentiment that rings very true in branding. If we want audiences to love our brands, then we as marketers need to put love into them—and lots of it.
Power-Charging Your Brand on Instagram
Unfortunately, many brands, especially non-consumer brands, are missing a key a opportunity to do so in a hugely important channel: Instagram. The platform boasts 500 million active daily users and 800 million active monthly users as of September 2017. But despite its value, there's far too much bland, mediocre content being pushed out that has no unique touch or thought behind it.
Let's consider the average Instagram user. She's flipping through her feed, maybe killing time or taking a break, scrolling until that one post grabs her and she pauses to double tap.
If you're posting generic, haphazard content, she's going to scroll right on by.
Putting Extra Love Into Your Brand
How do you get her to love—and engage with—your brand? Well, hopefully you already have a really smashing brand to work with. (If not, we can help with that.) That means you've got a suite of visual and verbal assets, like design elements, photography, tone of voice, and a killer website. All you have to do is go the extra mile and turn that into high-quality content.
Want to wish your audience a Happy Thanksgiving? Skip the stock photo turkey image and script typeface and say it your way. Here's how Southwest did it: a simple photo that fits with their style and a simple message that feels genuine and true to the brand.
Better yet, create a completely new experience for users. Volkswagen did this last fall with an innovative game based in Instagram. Chobani made an Easter egg of sorts in its feed when the company launched its new brand, posting nine individual images that seamlessly sit next to each other to make a larger image. This isn't a new concept, but Chobani took it to the next level by making sure the images work together even when they get bumped around by a new post.
It's not just consumer brands that are killing it. New York University fills its Instagram feed with high-quality images that support its "the city is our classroom" messaging. Their admissions feed offers a behind-the-scenes look at the school, and all of their non-photo visual content is on-brand: the right purple, the right typeface, the right look and feel.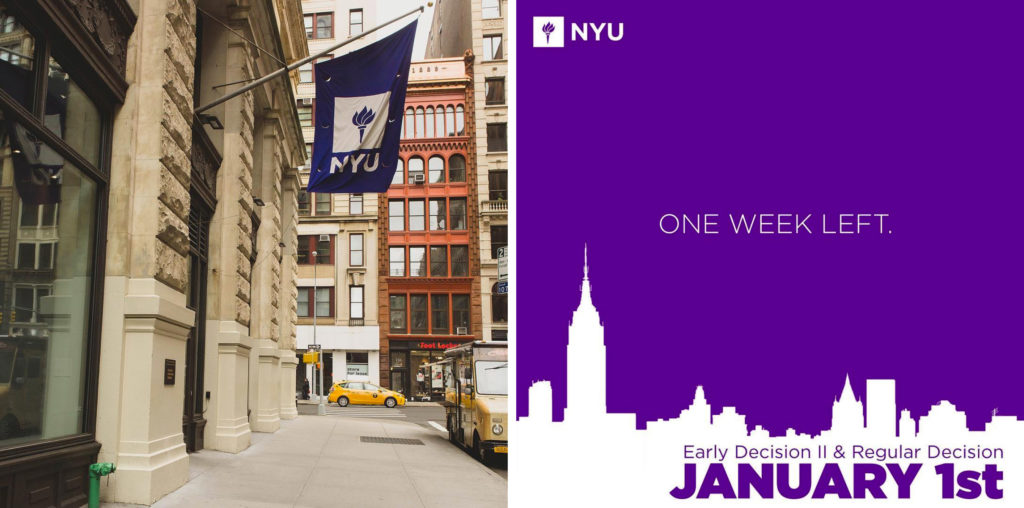 NYU's main and admissions Instagram examples.
Care Before You Share
Next time you're about to hit the "Share" button, think about how you can bring more of your brand into your Instagram content and simple ways to improve your designs.
Just a little extra effort can make a big difference in likes. People might even love it.
To learn more about social media content and branding at idfive, sign up for idfive's mission-based marketing newsletter or give us a shout!