The year is 1994. You're in the family van, hours into a road trip. Your little sister restates the obvious: I'm hungry!
There is no GPS or Yelp. Just a wrinkled paper map with grids on it that your father insists were drawn wrong. Just then, two golden arches appear on the horizon. All sorts of feelings stir inside you, mainly relief and increased hunger.
Back then, McDonald's would be the first to say that consistency is everything. Even with their massive marketing budget, they understood that time with the consumer is limited, and that greeting those consumers with the same logo and message seemed the surest way to stick in their memory and flick those same emotional triggers.
Flash forward to 2017, when brands can find consumers nearly anywhere and at any time. In addition to traditional advertising like print and TV, brands meet audiences on social media channels, blogs, events, digital publications, websites, microsites, podcasts, emails and more. With these myriad touch points, the goal is no longer to be spotted on a horizon, but to fit within each new environment and stake a claim to a moment in someone's day.
Oreo's Flexible Brand
Here's a classic example: On June 25th, 2012, Oreo posted an image on Facebook with their cookies' cream-filled layers decked out in rainbow color to support the one-year-anniversary of New York's Marriage Equality Act.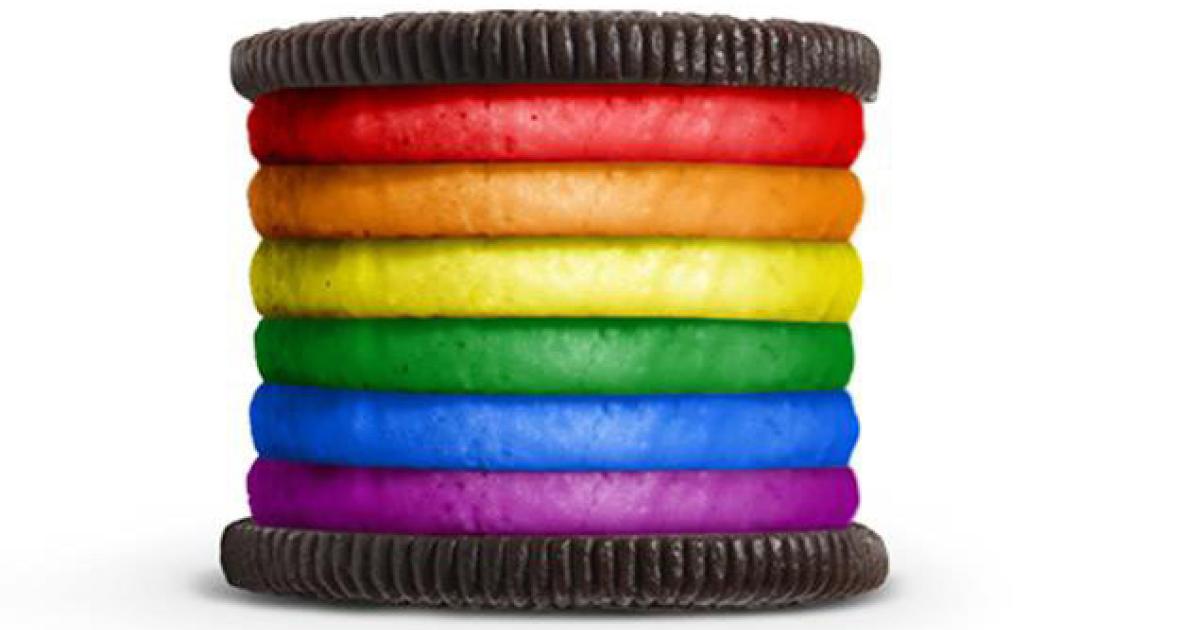 The move earned the cookie company tens of thousands of shares and likes—and further emphasized their reputation as a socially conscious company. Had the company been stricter about altering the brand design — or not have been familiar with the value of flexibility — then the idea wouldn't have ever taken form.
Altering a brand design based on individual audiences and moments is how businesses keep their relevance, and how the brand personality evolves year after year. As brands continue to spread throughout digital platforms, it'll be flexibility, not consistency, that allows them to make the biggest impact.
Let's look at a few more examples of brands headed in this direction.
Flexible Brand Designs
Flexible Brands for the Digital Age
Digital age technologies and mediums open up more doors every day for brands to engage with hyper specific audiences, and at hyper-specific times of the their days. What a brand brings to the table when they get there is key.
Posting an image on Facebook for Father's Day? Handing out stickers at a local festival? Featuring a custom banner design on your website for a specific user? Whatever the tactic, a flexible logo, like the ones mentioned, is necessary for brands entering new mediums with different messages. Just don't spread yourself too thin.
If you're having trouble finding ways to augment your brand, or are about to redesign or create a brand from scratch and would like some help, feel free to give us a shout.