idfive Co-opts Its New Website to Focus on the Work Its Clients Are Doing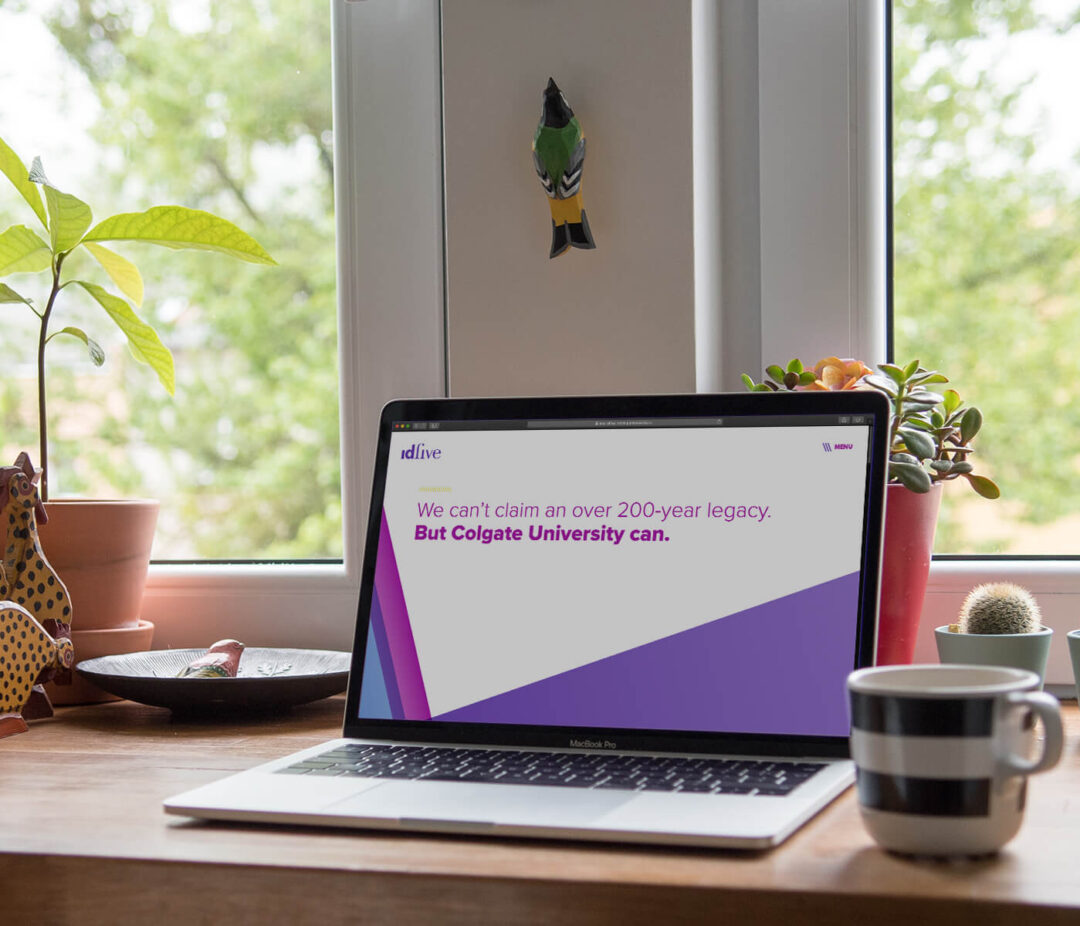 Baltimore (May 5) – idfive, the full-service advertising agency for brands on a mission, announced today the launch of their redesigned website at idfive.com. Website relaunches and redesigns may be nothing new, but idfive's new website design puts its clients first. 
"We can't feed thousands of people every day like the Maryland Food Bank or walk the beat with the Baltimore Police Department," said Matt McDermott, Associate Vice President of Creative Strategy. "What we can do is celebrate our clients' missions and spotlight the impact they're making."
"Our goal is to bring in new recruits to the Baltimore Police Department who wanted to do more than protect the community – they also wanted to serve it," said Major Christophe Jones, Commander/Recruitment Section, Baltimore Police Department. "idfive created a campaign that put our mission in the best light, so we could hire the type of recruit who would stand up for our city. They helped us achieve that through guidance, teamwork, empathy and a passion for us to succeed."
With a strong, authentic narrative, the new website helps usher visitors to their ultimate destinations. Micro-interactions – in the form of animated slashes and buttons – bring visual focus and rounds out the user experience.
While the focus of the site is the agency's clients, it also provides an opportunity to show off the creativity and skill of its team.
"We layered graphic design and development over our tried-and-true marketing strategies," said Art Director Courtney Glancy. "The goal was to balance our client stories with the talent of our team."
The redesigned website also showcases the idfive brand, which was recently updated to include an invigorating new color palette, humanistic fonts, and unconventional design elements – including a branded plaid pattern.
"As marketers, we're not in a position to directly execute important social change at scale. But we can provide smart, impactful work for the organizations who do," said idfive Co-Founder Andres Zapata. "I'm proud of the story that our redesigned website tells, and I'm excited for us to continue to deliver on our mission."
About idfive
idfive is an integrated marketing agency that works with brands on a mission in education, health, nonprofit, and social design. Born in the digital age and raised in Baltimore, the agency uses research and user experience to guide its web design, communications, media, and branding practices for a broad range of clients—including Colgate University, United Way of Central Maryland, and the Maryland Food Bank. Honored as a Design Rush Top Digital Advertising Agency and for award-winning work, idfive's nearly 50-person team strives to produce great work for brands it believes in. idfive operates offices in Baltimore, MD, and Medellín, Colombia. For more information, visit: idfive.com