idfive Grows, Evolves Its Creative Team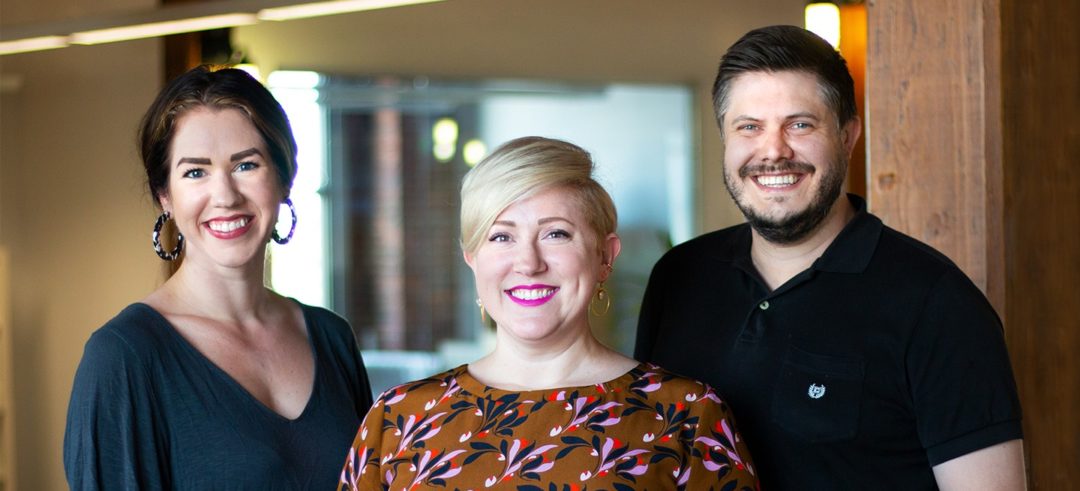 Baltimore, MD (June 3) Integrated marketing agency, idfive, expanded its creative team this month, welcoming Associate Creative Director Meagan Petri. The top-ranked integrated marketing agency also announced two internal shifts, promoting Courtney Glancy to Art Director and Wesley Stuckey to Design Director. These announcements come on the heels of recent agency growth, adding a number of new mission-based clients as well as nine new "fivers."
A senior Art Director in her previous role, Meagan has substantial experience designing websites, apps, social media campaigns, and brand identities. Meagan is also an adjunct professor of Graphic Design at the University of Maryland Baltimore County, her alma mater.
"We're pumped to have Meagan on our team and excited about the value she adds to our clients," said idfive's co-founder Andres Zapata. "Her focus in user experience and interaction  design aligns with our digital expertise, while her background in advertising allows her to bring value to our marketing practice."
In her new role as Art Director, Courtney Glancy will continue to lead design and branding projects for clients such as the University of Hartford, The American College of Financial Services, and Live Baltimore, among others. She's been with the agency for two years.
"Since day one at idfive, Courtney has demonstrated strong conceptual chops and natural leadership skills," said idfive's AVP of Creative Strategy Matt McDermott. "We can't wait to see Courtney flourish in her new role while mentoring our younger creatives."
As Design Director, Wesley Stuckey will focus more on the visual standards and consistency of idfive's design projects. Since starting at idfive in 2018, Wesley has led branding and marketing projects for clients such as the Maryland SPCA and Maryland Opera.
"Wesley's eye and talent for design excellence has bloomed since he was my student at MICA," said Zapata. "Together with Meagan and Courtney, Wesley is setting a new creative standard for idfive and our clients — and I couldn't be happier about it."
About idfive
idfive is an integrated marketing agency that works with brands on a mission in education, health, nonprofit, and social design. Born in the digital age and raised in Baltimore, the agency uses research and user experience to guide its web design, communications, media, and branding practices for a broad range of clients—including Colgate University, United Way of Central Maryland, and the Maryland Food Bank. Honored for award-winning work and company culture, idfive's 45-plus-person team strives to produce great work for brands it believes in. idfive operates offices in Baltimore, MD and Medellín, Colombia.