BALTIMORE (March 21st, 2018) Integrated marketing agency idfive has recently added four new employees, expanding its staff to 41 across its Baltimore and Medellín, Colombia offices.   
"We're embarking on another aggressive five-year growth plan, similar to the one that enabled us to grow by 122% from 2012 to 2015," said idfive Co-Founder and Executive Vice President Andres Zapata. "And we're fortunate to have found highly talented people who want to do good for brands that do good."
New employees include Senior Designer Josh Sender, Senior Media Account Executive Jill Sprague, Senior Account Executive Bill Ritson, and Account Executive Ian Goldman.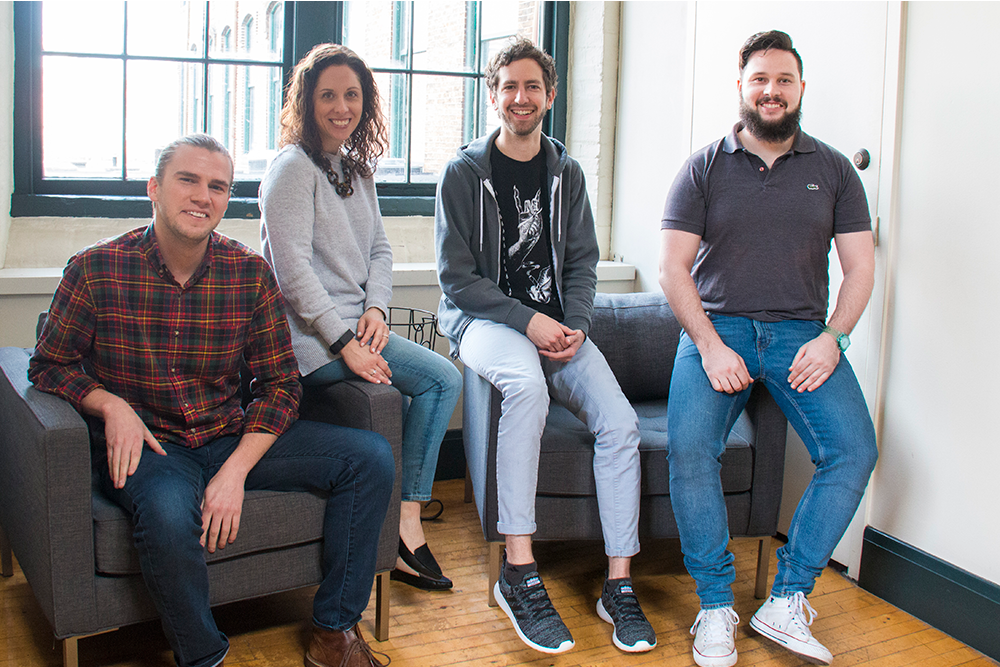 Senior Designer Josh Sender was previously a digital designer at the digital creative agency Black & Black in New York City and has an MFA from the Maryland Institute College of Art. He is active in the local art scene and is currently a semi-finalist for Baltimore's prestigious Sondheim Artscape prize.
Bringing over fifteen years of client-facing experience to the media team, Senior Media Account Executive Jill Sprague specializes in programmatic media buying and is a graduate of the University of Maryland.
Also joining the media team is Account Executive Ian Goldman. Ian comes to idfive from Universal McCann in New York City where he specialized in digital media buying. He is a graduate of McDaniel College.
Lastly, Senior Account Executive Bill Ritson joins idfive after having worked at a number of Baltimore advertising agencies. In addition to account management, Bill has a background in digital strategy and copywriting. He is a graduate of Stevenson University.
"Our clients are going to be thrilled with these new additions to our team," said idfive Director of Media & Communications Colleen Riopko. "They've already produced some phenomenal work and are a great cultural fit here at idfive."
Amid its growth, idfive is focused on keeping a strong and positive company culture. Frequent professional development and social events, educational stipends for lifelong learning, and a flexible work environment are important elements of the idfive experience.
"In my short time here, I have to say this is the happiest group of ad folk I've ever been around," said Senior Designer Courtney Glancy, a 15-year advertising veteran. "Leadership is actively involved and there's no room for ego. I think the newbies will love it here."
About idfive
As an integrated marketing agency, idfive exists to amplify the impact of  brands on a mission — especially organizations in education, nonprofit, and health. Born in the digital age and raised in Baltimore, the agency uses research and user experience to guide branding, advertising, web design, corporate  communications, and media. Honored for award-winning work and recognized for its company culture, idfive's 40-plus-person staff strives to produce great work for brands it believes in. idfive operates offices in Baltimore, MD and Medellín, Colombia.