idfive Picks Up Fourteen New Clients and Nine New "Fivers"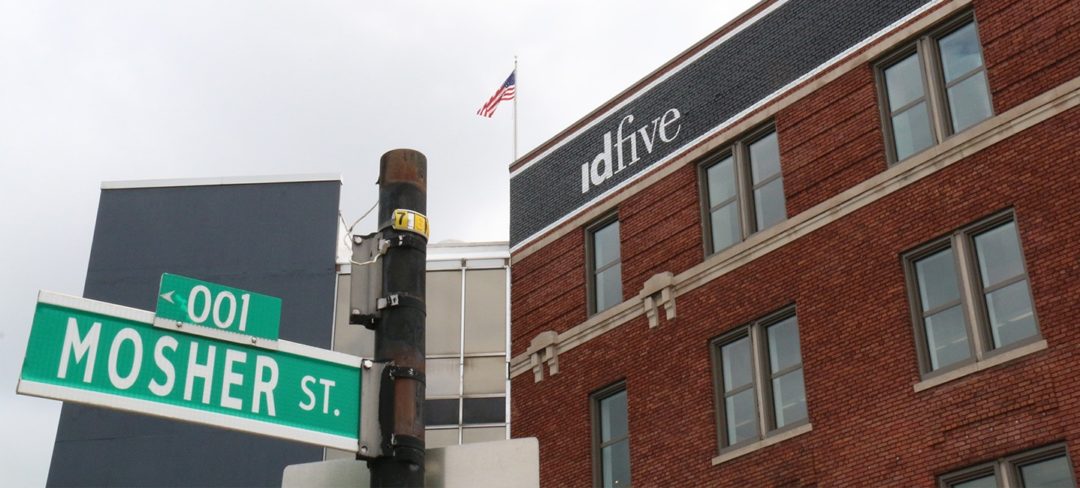 Baltimore, MD (May 14th) Integrated marketing agency, idfive, added eight employees to their Baltimore, Maryland headquarters and one to their Medellín, Colombia office.
Joining the creative team is Associate Creative Director Meagan Petri, Senior Writer and Content Strategist Alan Carl, writers Taylor Jade Powell and Lauren Smith, and designers Bryan Burke and Cortney Marshall. Joining the account teams is Account Supervisor Connor Wilson and Senior Account Executive Erinn Hesse. Finally, joining the development team is Web Developer Mateo Orobio De la Cruz.
"It's exciting to see so many talented people with widely different backgrounds coming together to help us advance our client's missions," said idfive's Co-Founder, Andres Zapata. "Folks from other agencies, startups, CPG companies, and the editorial world have all gotten on the idfive bus—some of them traveling clear across continents to do so. It's humbling. It really is."
idfive is on its second year of a five year strategic growth plan. Recruiting new "fivers" and clients are at the core of this plan. By every measure, idfive is meeting all the milestones in the plan. Since the start of the year, in addition to these nine new "fivers," idfive has on-boarded fourteen new clients.
To support both current and future growth, idfive is immediately looking to fill four new full-time positions.
About idfive
idfive is an integrated marketing agency that works with brands on a mission in education, health, nonprofit, and social design. Born in the digital age and raised in Baltimore, the agency uses research and user experience to guide its web design, communications, media, and branding practices for a broad range of clients—including Colgate University, United Way of Central Maryland, The Smithsonian, the Maryland Food Bank and Walden University. Honored for award-winning work and company culture, idfive's 40-plus-person team strives to produce great work for brands it believes in. idfive operates offices in Baltimore, MD and Medellín, Colombia.