idfive Promotes Frank Diller to Associate Director of Client Services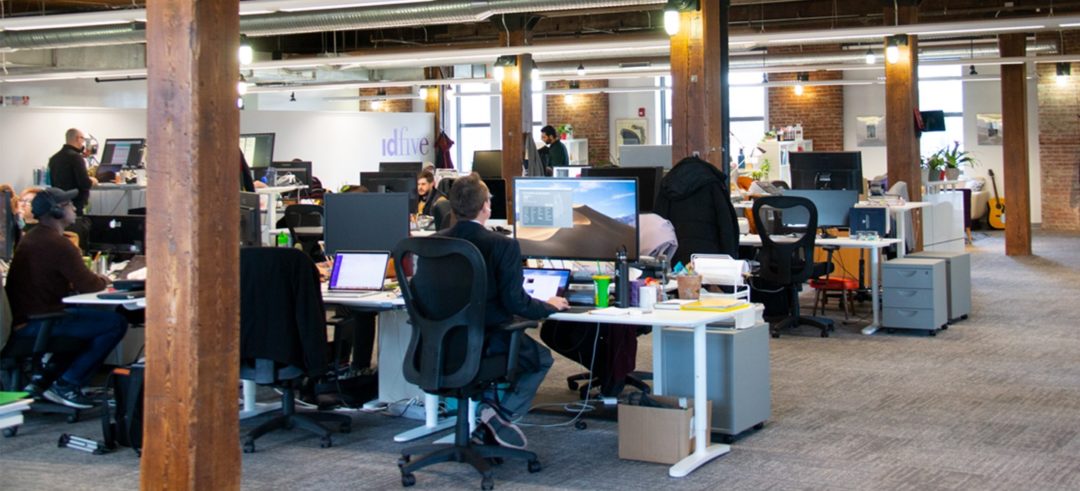 Baltimore, MD (June 17) Following a strong year of client acquisition and company growth, integrated marketing agency, idfive, has promoted Frank Diller to Associate Director of Client Services. This promotion comes just a few weeks after Diller's four-year anniversary with the company.
"We couldn't be more excited to promote Frank to his new position. Along with his incredible strategic and communication skills is an inspiring desire to truly help his clients and align their online presence with organizational goals," said idfive's Associate Vice President, Jake Tarbert.
Since joining idfive in 2015, Diller has lead a number of successful projects for clients such as Howard University, Brookes Publishing, Fuel Fund Maryland, Barcoding, Inc., and the University of Maryland. A former webmaster for Marietta College, Diller recognizes and navigates the complexities associated with enterprise-level web projects.
"I'm excited about taking the next step in my career with idfive," said Diller. "And I'm grateful for being able to collaborate with such an incredibly talented team each and every day."

In addition to Diller, several other "fivers" are on a leadership track program designed to develop strategic leadership skills and promote their advancement at idfive. These fivers are representatives from each of the agency's departments and are on a mission to be the next class of idfive leadership.
About idfive
idfive is an integrated marketing agency that works with brands on a mission in education, health, nonprofit, and social design. Born in the digital age and raised in Baltimore, the agency uses research and user experience to guide its web design, communications, media, and branding practices for a broad range of clients—including Colgate University, United Way of Central Maryland, and the Maryland Food Bank. Honored for award-winning work and company culture, idfive's 40-plus-person team strives to produce great work for brands it believes in. idfive operates offices in Baltimore, MD and Medellín, Colombia.