idfive Promotes Three to Associate Vice President Positions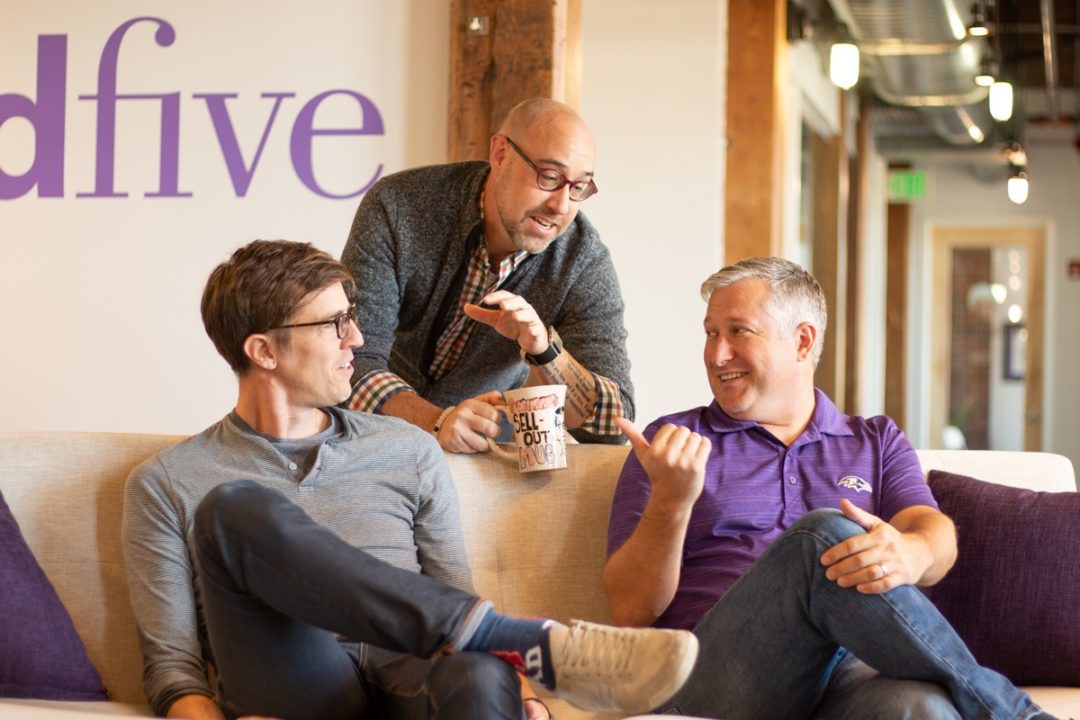 Baltimore, MD (September, 30) Integrated marketing agency, idfive, announced that it has promoted Chris Smith, Matt McDermott, and Nick Rigby to Associate Vice President positions, with Smith as AVP of Marketing, McDermott as AVP of Creative Strategy, and Rigby as AVP of Development.
"These three 'fivers' have each been with idfive for more than five years and have done a remarkable job leading their teams and advancing idfive's mission," said idfive's Co-Founder, Andres Zapata. "I'm proud to acknowledge their work, and am lucky to have them at the helm as idfive continues to grow."
Smith, McDermott, and Rigby now join three other idfive leaders who were promoted to AVP positions earlier in the year. In total, the agency has promoted 8 employees in 2019 and is looking to add additional team members.
About idfive
idfive is an integrated marketing agency that works with brands on a mission in education, health, nonprofit, and social design. Born in the digital age and raised in Baltimore, the agency uses research and user experience to guide its web design, communications, media, and branding practices for a broad range of clients—including Colgate University, United Way of Central Maryland, and the Maryland Food Bank. Honored for award-winning work and company culture, idfive's 45-plus-person team strives to produce great work for brands it believes in. idfive operates offices in Baltimore, MD, and Medellín, Colombia.