idfive Promotions Boost Three Different Disciplines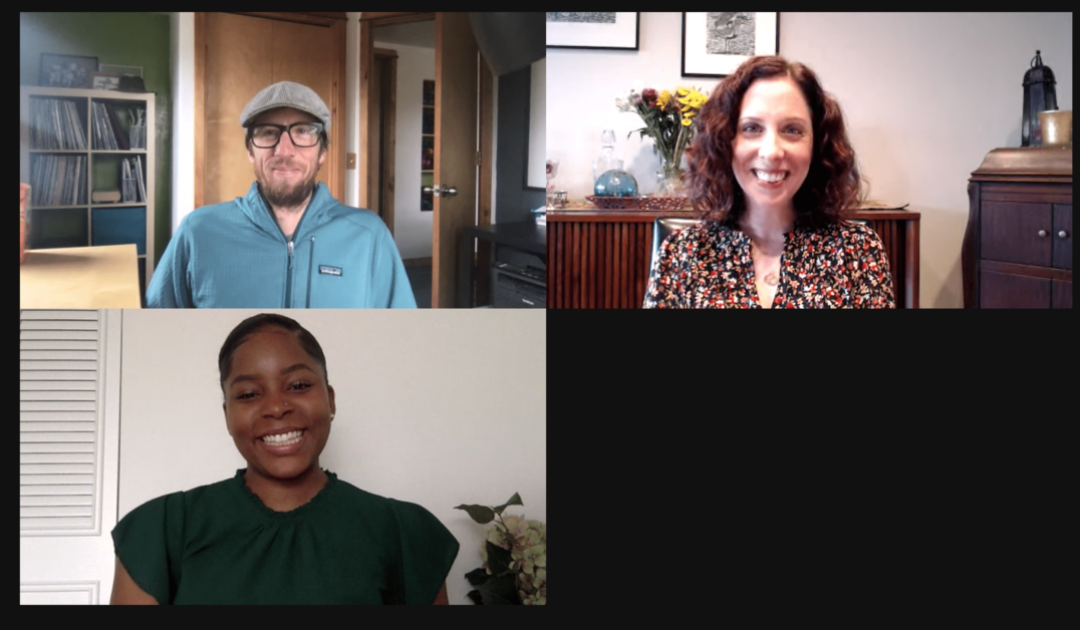 Baltimore, MD (April 21) Integrated marketing agency idfive recently promoted three of its long-time employees: Dan Rogers, Jill Sprague, and Kiara Richmond.
Rogers is now the Associate Director of Development and will help direct the team's efforts in front- and back-end solutions. An idfive veteran, his experience and deep technical knowledge will assure continued success for clients.
"Dan has been leading the way for several years," said idfive Co-Founder Andres Zapata. "As an Associate Director, he'll be able to use his expertise and experience to help our already accomplished team of developers achieve even better results for our clients."
As Associate Director of Media, Jill Sprague's new position will boost idfive's already formidable level of media services. An industry veteran and a "fiver" for more than two years, Sprague's work ethic and leadership skills have benefited numerous clients, including the Baltimore Police Department, University of Hartford, and the University of Maryland School of Nursing.
"Jill's performance has been outstanding and she's helped grow idfive's media services in a big way," said Caitlin Currey, AVP at idfive. "Meeting and exceeding client demands, is only part of her secret to success," Currey continued, "her positive outlook and cheery attitude are what brings it all home."
Kiara Richmond was promoted to Marketing Manager. She leads a variety of agency initiatives, including the production of promotional material, organization of client and culture events, and new business development. She also applies her talents as a social influencer to manage the agency's social media channels.
"Kiara is one of the key players on our team," said AVP of Marketing Chris Smith. "She works hard, learns quickly, and brings in fresh and innovative ideas about how to advance idfive's mission. We wouldn't be where we are without her."
About idfive
idfive is an integrated marketing agency that works with brands on a mission in education, health, nonprofit, and social design. Born in the digital age and raised in Baltimore, the agency uses research and user experience to guide its web design, communications, media, and branding practices for a broad range of clients—including Colgate University, United Way of Central Maryland, and the Maryland Food Bank. Honored as a Design Rush Top Digital Advertising Agency and for award-winning work, idfive's nearly 50-person team strives to produce great work for brands it believes in. idfive operates offices in Baltimore, MD, and Medellín, Colombia. For more information, visit: idfive.com