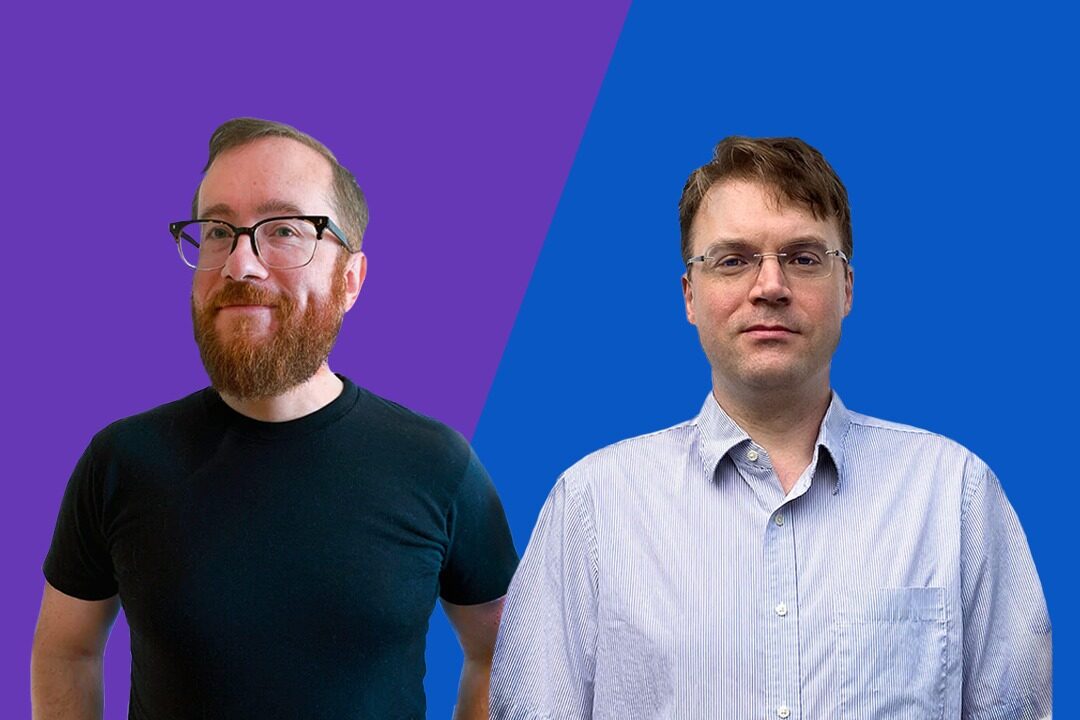 By idfive \ November 4, 2021
Baltimore, MD integrated marketing agency idfive has hired Christian Mortlock and Brad Walker as the newest additions to its growing creative and web development teams.
In his previous roles, Christian Mortlock contributed to multiple projects with clients from the green building industry and urban forestry to those from the nonprofit sector and cultural institution space. His work is featured in a wide range of publications, including Communication Arts, Brand New, AIGA Eye on Design, Regular: Graphic Design Today (Gestalten), and on the covers of Time Magazine and The New York Times.
"Passion, collaboration, experience — idfive is kicking it into high gear and doubling down on amazing creative hires," said Kathe Flynn, Creative Director, "and I'm thrilled that Christian has joined the team as our new Senior Art Director. His approach to design is informed, strategic, and full of soul. I'm so excited to see what we'll accomplish together."
In his new role as Senior Art Director, Christian will work closely with our Creative Director to elevate idfive's creative executions, providing clients with thoughtful execution of high-quality innovative materials.
Brad Walker brings over 15 years of web design and development experience to idfive. With an ability to pinch-hit on design projects with an impressive skill range, he holds experience in writing semantic, accessible, and elegant code to bring strategy to life.
"idfive is thrilled to add another seasoned front-end pro to our ranks, and excited to increase our capacity to build beautiful, exciting, and accessible websites for our clients." said Dan Rogers, Director of Development.
With web design and front-end experience across Baltimore agencies and tech companies, Brad Walker will be adding yet another unique layer of knowledge and skill to the agency's proficient web development team. In his new role as Web Developer, Brad will be developing front end components for new client builds, as well as new feature development for existing client applications.
About idfive
idfive is an integrated marketing agency that works with brands on a mission in education, health, nonprofit, and social design. Born in the digital age and raised in Baltimore, the agency uses research and user experience to guide its web design, communications, media, and branding practices for a broad range of cause-based clients—including Colgate University, Chase Brexton, and the Maryland Food Bank. Honored for award-winning work and company culture, idfive's team strives to produce great work for brands it believes in. idfive operates offices in Baltimore, MD,. For more information, visit: idfive.com