idfive's Chief Strategist Dr. Sean Carton Receives Lifetime Achievement Award by AAF Baltimore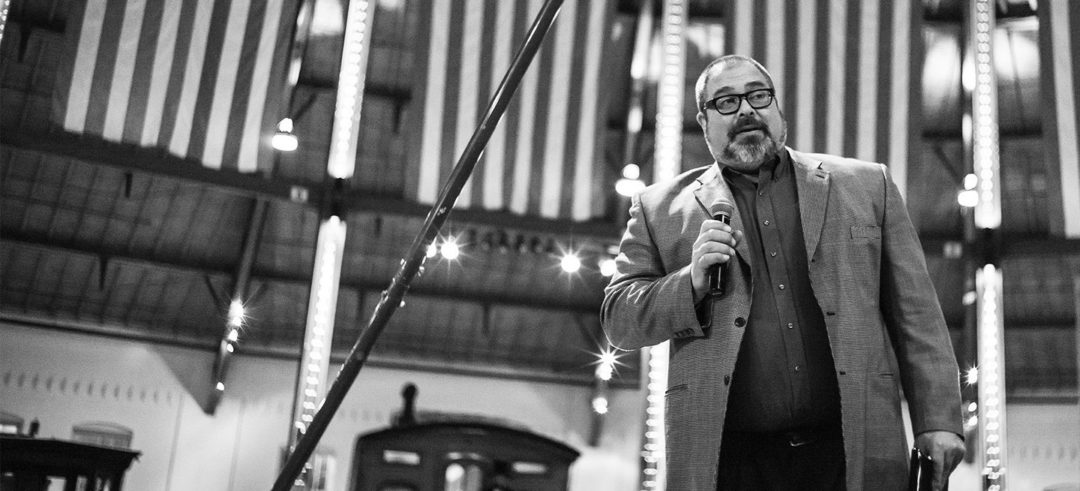 Baltimore, MD (March 8th) At last week's Baltimore ADDY Awards, the AAF Baltimore awarded a Lifetime Achievement Award to Dr. Sean Carton, Chief Strategist at idfive. Given only once a year, the award honors outstanding individuals who have made significant contributions to the Baltimore advertising community.
Dr. Carton is a 30-year veteran of the advertising industry and was a driving force behind the advertising agency, Carton Donofrio Partners. A Doctor of Communications Design and self-taught coder who entered the marketing industry at the early stages of the dot com boom, Sean excelled at leading Carton Donofrio's clients through, what was for many, their first digital marketing and media campaigns.
"Internet marketing was so new back then, I basically went around the country explaining to people how the internet works," said Sean. "It was amazing to be able lead clients through the experience of digital marketing and web production, which is something I continue to do today at idfive."
Dr. Carton has always been at the forefront of what's possible through online communication. Since joining idfive in 2005, he has helped countless clients in higher education, nonprofit, and healthcare make sense of the constantly changing intersections of design, marketing, communication, and technology. Having been on both sides of higher education his entire career—as a faculty member, center director, and founding Dean of a design school—Sean has had a major hand in registering idfive as one of the top higher education marketing firms in the country.
"It's not just Sean's exceptional intelligence and experience that makes him a vital part of the advertising community, it's also his unwavering humility," said  idfive's Chief Anthropologist Dr. Robbie Blinkoff, who introduced Sean at the Addys event. "He's the most unpretentious guy in the business, which makes him an incredible marketer. You don't get creative fluff with Sean, just solid strategy."
Sean has published 8 books about the Internet, technology, business, and video games and has written regular columns for ClickZ.com and Publish.com as well as contributing to magazines such as Wired, Revolution, Stim, bOING bOING, and POV. His favorite piece of work, though, was something he wrote in 1993: The Poor Human's Guide to the Internet. Dr. Carton is also the recipient of three Webby awards for his pioneering work with a number of nonprofits over the years.
About idfive
idfive is an integrated marketing agency that works with brands on a mission in education, health, nonprofit, and social design. Born in the digital age and raised in Baltimore, the agency uses research and user experience to guide its web design, communications, media, and branding practices for a broad range of clients—including Colgate University, United Way of Central Maryland, the Maryland Food Bank and Walden University. Honored for award-winning work and company culture, idfive's 40-plus-person team strives to produce great work for brands it believes in. idfive operates offices in Baltimore, MD and Medellín, Colombia.