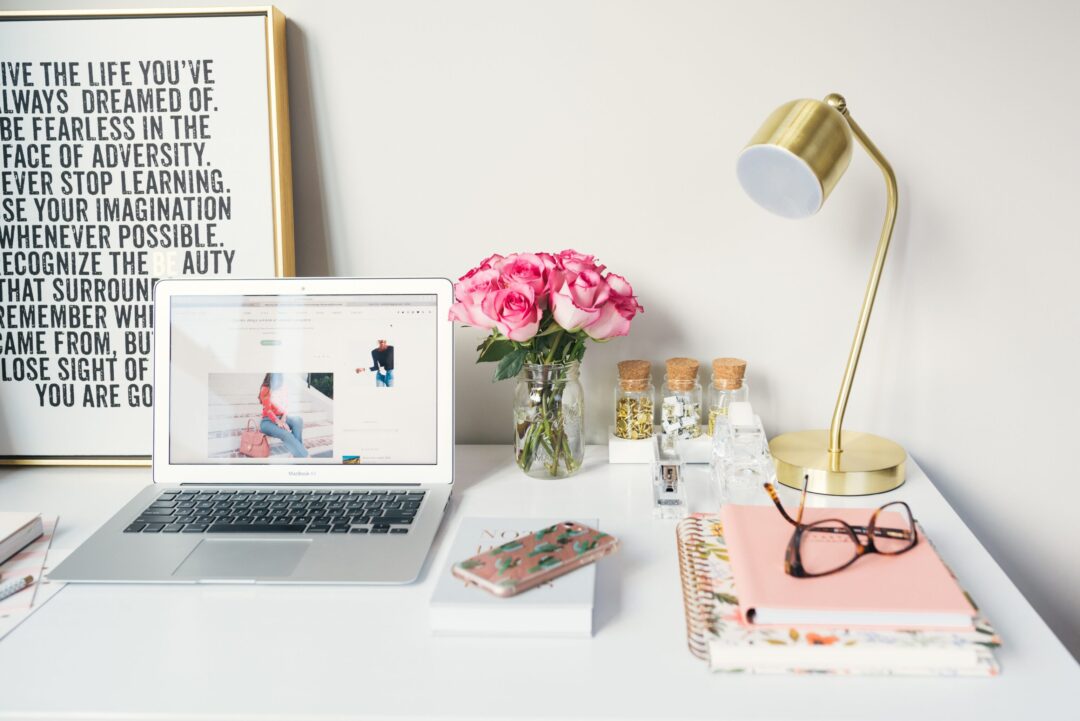 When you work in marketing, the opportunity to improve your skill set is endless. 
For better or for worse, it's a lot easier to grasp the fundamentals of SEO, learn to write in active voice, figure out what the heck a "Mask layer" is or any other industry utility than it is to—oh I don't know—argue a supreme court case or hit a 110-mile-an-hour curveball. 
Upskilling is, in many ways, part of the job. And for those of you who embrace this reality, I'm sure you've considered taking that ultimate learning leap and enrolling in a part-time graduate program. When you have, I'm sure you've also considered what degree you'd get, where you'd get it, and whether you'd do it in-person or online. 
I eventually took the plunge but while I chose to participate in a mostly fully online Masters in Marketing program, I compared my experiences with my colleague that chose to do an in-person Masters program.
I decided to share what we've learned to help other marketing professionals decide between the two learning options. If there are any higher ed marketers reading this, you may also find these insights into the student experience useful, as schools continue to offer both options.
Difference Between In-Person and Online Grad Programs for Marketers 
Online puts your discipline and self-learning to the test
It's important to kick things off with this insight because there's a stigma that online learning is easier or less demanding than in-person programs. Not true. My workload for each course was often higher than my colleague attending in- class, and since classes weren't at regular scheduled times, it was up to memyself to either get ahead or fall behind, whereas my colleague had a weekly class to help gauge his pace. 
The other aspect of my program was that much of the learning came from doing hours of reading and video watching video, whereas my colleague learned mostly from in- person lectures. Online learning has helped improve my ability to self-teach and synthesize information, an incredibly useful skill in an industry where we're constantly having to learn new things and problem solve on the fly.
In-person is more experiential
For my colleague, writing and creativity is a personal and professional interest, so it was important that his graduate program served more as an enriching journey than just a pathway to a degree. Being able to go to campus and learn from passionate experts is an excellent way to spend an evening. Online programs, in comparison, don't quite have that feeling, as the material is mostly self- taught and mostly void of in-person discussions. Online programs are always improving, but for now, they're still learning how to provide the intimacy of a small classroom. 
Online often means more support
Online schools have to compensate for the lack of in-person touch points, so it's no surprise that I was assigned an academic advisor. She touches base with me at the start of every eight-week term and has never taken more than two days to respond to an email. My colleague on the other hand, doesn't have any type of academic advisor and it's up to him to contact his professors.
In-person has great local networking benefits
When you're enrolled in the city in which you work, there are limitless opportunities to network. Those opportunities include freelance, shadow, and getting invited to industry events. Shadowing for a day or week helps build your network, while gaining insights on how your profession works in the real world. Professors are also well connected in the community and are willing to introduce students to their network.
Online includes more working professionals
 Online programs are designed for, and specifically marketed to, working professionals, while many in-person masters programs are offered to recent graduates. So it makes sense that my classmates tend to be older, more established working professionals, which has allowed me to learn about a variety of industries and swap working world secrets. If being surrounded by experienced marketers and professionals from other industries is important to you, then online learning might be a good route. 
In-person is flexible. 
In-person has an advantage when it comes to choosing classes. With recommended tracks, students can take any mix of classes they want as long as they've taken the core requirements. This is perfect for those who are hoping to branch out in different aspects of their field. My program has a defined list of courses that students have to take each term. That isn't necessarily a bad thing though. The curriculum is chosen by industry experts and represents the expertise that agencies want to see in new hires.
The choice is yours
Choosing between an online masters program and an in-person program depends on what type of experience you're looking for and what you want out of it. If you're looking for more immediate career advancement with an efficient, tight road to graduation, online is the answer. If you're willing to take your time, try out different classes and events, and seriously  explore your discipline, in-person might be the better fit. 
Finally, I advise that you make the most of whichever choice you make. Treat every assignment as a potential portfolio piece. Network with classmates and professors. And don't assume any particular course is less important than any other. If you're ready and willing to do these things, then you're ready to go back to school.