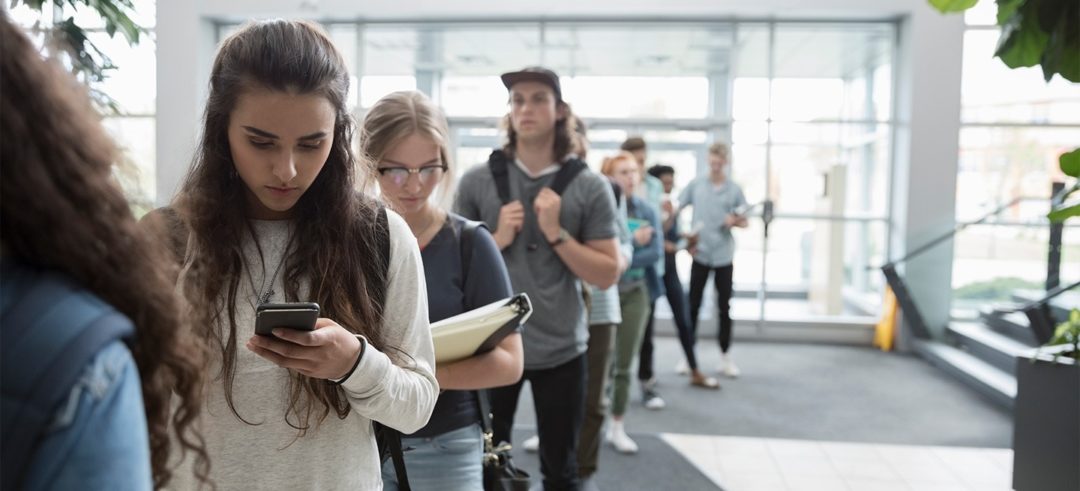 This past June, the Maryland Motor Vehicle Administration became an unlikely case study in empathetic design as its handling of a new license regulation shocked and angered MD drivers.
For the uninitiated, the Department of Homeland Security mandated that all driver's licenses nationwide comply with new "REAL ID" security standards by October 2020. These requirements aren't new—Maryland began issuing revamped licenses in 2009, but in 2017, the DHS changed their mind on what documents each license-holder were required to submit. What this means is that over 1 million drivers who thought their license was compliant must now go back to the Maryland MVA and provide updated documentation. 
MD residents also received a rude awakening when the MVA stated it "will start flagging the affected driver's licenses and identification cards in June as 'recalled,'" and if pulled over, they could "have their driver's licenses confiscated."
Beyond the shocking press release, the MVA created a web lookup tool for drivers to see if they are affected by the new rules, but sadly, this only compounded things further. In particular, opaque instructions left many unclear if they had to comply with the daunting June deadline. 
Perplexingly, only those who had to bring in paperwork by June were given a date; if you were unaffected, no date was provided. This muddled messaging created undue stress and uncertainty for many, and as a result, generated bad press and irreparable damage to the MVA brand (to be fair, there was little brand capital to begin with). 
These mishaps can be traced to different technologies and organizational deficiencies, but their greatest misstep was simply showing a lack of empathy.
Speak to Me Like a Person
The initial design and subsequent versions of the lookup tool show a striking lack of understanding of Maryland citizens and what they care about. 
It put the onus on citizens to understand not only the new policy, but the general nuances of REAL ID. The MVA forgot an incredibly important user-reality, which is that the MVA is just one of the countless things in their life and they might not even understand the REAL ID regulations at all.
The REAL ID lookup tool has since been updated with additional instructions, clarifying who had to comply by June. But the copy still leaves a lot to be desired:

Technically this is an improvement, but it still doesn't sound natural. Even as you read this updated message, you can feel yourself thinking and trying to understand what is being conveyed. The MVA could have used subheadings or graphics rather than cramming everything into a run-on sentence. The official term for this approach is plain language, which has roots in cognitive psychology to help improve comprehension. 
Or better yet, the MVA could have used behind-the-scenes programmatic logic to make instructions unnecessary. If the lookup answer was a yes and didn't include a date, then the response could be: "You will need to bring in documents, but not at this time. We will contact you before you need to come in." Evernote, shown below, demonstrates how to use plain language effectively.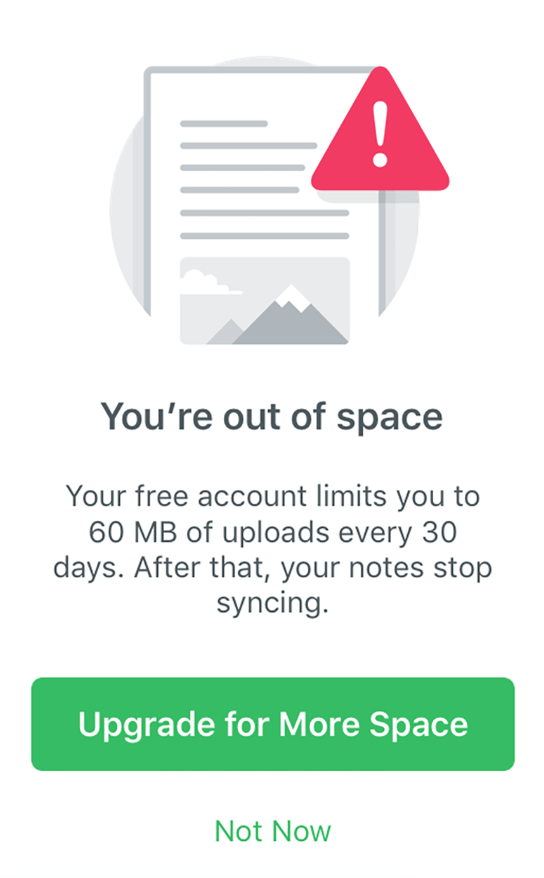 A Missed Opportunity to Surprise and Delight
In a statement following the negative reactions people had to the REAL ID changes, the MVA avoided apologizing directly, and instead simply said, "We do realize there might be some confusion." While technically accurate, it comes across as at best minimizing the issue, and at worst, tone-deaf.
Rather than issuing the typical non-apology and taking half-measures to address the problem, the MVA should have spoken candidly about their mistake. Being forthright and showing humanity would have been an unexpected way to win back customer goodwill. Restaurants with superb customer service are masters at this. When the inevitable staff slip up could ruin a guest's evening, honesty and extra attention from the manager (and maybe a free bottle of wine or dessert) turns a would-be disaster into a moment of delight.
Be Honest About Who You Are
Brands should consider their existing relationships with customers before undertaking an effort that demands a lot from them. In the case of REAL ID, customers already had an antagonistic relationship with the MVA, stemming from years of poor customer service and bureaucratic demands. If the MVA had thought carefully about who they are in the context of MD residents' lives, perhaps they would have handled the situation a bit differently. 
The lesson for brands is that they shouldn't blame their users when they encounter issues. They should provide as much help at the point of need as they can, proactively answering user questions and eliminating any room for confusion. By being honest with themselves, brands can focus less on saving face and more on addressing customer needs. 
A strong focus on empathy (with a dash of humility) goes a long way in pleasing your customers and avoiding these type of mishaps.
Andrew White
Director of User Experience and Information Design
Andrew White
Director of User Experience and Information Design
Andrew is the type of guy whose advice you always trust, even if you don't know him well yet. He's worked across many disciplines, gaining a diverse portfolio of experience that he uses to create cohesive, engaging user experiences. Andrew likes to think about how people think, and is always ready to try something new. He's a big fan of collaboration, shared InVision prototypes, and a fully-loaded Italian sandwich.