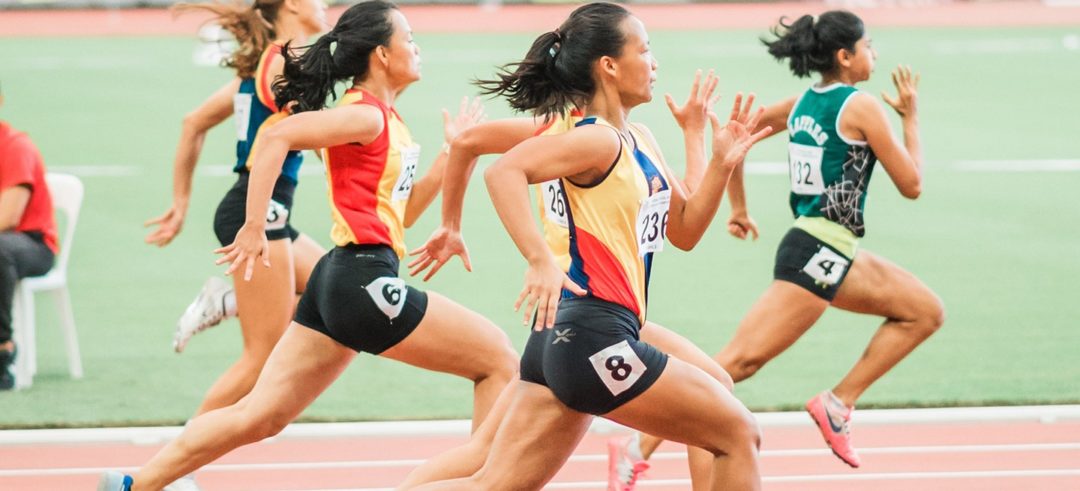 Whenever I think of the words  "team," "culture," and "motivation" I'm almost always reminded of the moving speeches you find in good-old Americana sports movies.
Everyone knows the ones I'm talking about. Usually before the last big game of the season, a coach makes a motivational speech that gives his team a personal, larger-than-themselves reason to "give it their all." In Hoosiers, the message is "play for all the other small towns and the people in them." In Friday Night Lights, it's "play for the person next to you, who will play for you." In Remember the Titans, the whole movie is basically a motivational speech.
While the modern marketing team is the furthest thing from an all-male sports team (hopefully), the people on them are undoubtedly motivated by a team purpose. 70% of business executives say embracing the company mission boosts employee productivity 'to a great extent'. And additional research shows that company missions improve employee engagement—and that engagement drives success.
Having worked for an agency with a clear mission for several years (idfive), I've seen first-hand how it takes tactful, consistent attempts to rally employees around a purpose. If you lead a marketing team at a university, nonprofit, or any other mission-based organization, consider these simple tactics that have worked well for our team.
Communicate Your Mission
Every time idfive starts a project for a new client we always come up with a "why" statement. This statement explains what greater good the brand we're working with provides, and how that aligns with our company values. It's a great way to get pumped up before a project and is a helpful reference to come back to to sustain that energy over that project's course.
If you lead a marketing team then I encourage you to find ways to exemplify your brand's purpose to your team. If you work for a university, you can disseminate stories about student achievements and meaningful campus events. If you work for a small business, you can spread information about the community's growth and the value of local business. If you work for a nonprofit, promote your best performing efforts or a recent client success story.
Communicating your mission in this way can be inspiring for employees, and even enables them to "train their brain to think positively." This is an increasingly popular tactic in the workplace that offers all sorts of benefits to the individual employee, team, and company.
Go Beyond the Work
idfive also finds a lot of little ways to support mission-based brands beyond the work. We sponsor charity events, volunteer as a company, and donate to charities through our vending machine. Other mission-based marketing teams can find their own ways to support their mission while also improving culture.
If you work for a university marketing team that celebrates the value of education, you could start a book drive for local schools or donate to scholarship programs in the surrounding area. If you work for an arts-based nonprofit, you could display community artists around the office or volunteer to host a youth arts program. You don't need to have a big footprint to make a big impact.
Not only would these actions show your team that the organization stands by its mission, but it would also help employees feel good about themselves. Most people wish they could "do more good" throughout the year. And you can help them achieve that by facilitating these type of philanthropic efforts.
Promote Your Brand
It might seem superficial, but having a brand that embodies your team's mission is a huge part of inspiring people. Every time I check out idfive's Instagram, look at our website, or wear our t-shirt I get excited about the company.
I already see a lot of mission-based organizations building their brand in exciting ways. Colorado State University and Ohio State University both have websites for their marketing teams where they share blogs, case studies, and employee bios. The Web Communications Team at the University of Oklahoma uses Twitter to share recent work, photos and videos of ongoing projects. The United Way's "Live United" t-shirt is so popular that you'll even find people outside of the organization wearing it.
In all these cases, some solid branding and an online presence goes a long way to motivating the team.
Bring it in
Working at idfive, I've noticed that a company's culture and mission don't just pop up overnight. They are designed from the start, tweaked over the years, and supported with smart and earnest tactics.
But most importantly, it's the people that keep a company mission going. idfive continues to do a great job of hiring likable people without big egos. And we support each other with daily shoutouts (and I do mean daily) and just the right amount of late afternoon beers and small-talk. If it weren't for these folks, our mission wouldn't be nearly as inspiring.
For more content that will help your internal marketing grow their skills and learn new tactics, sign-up for idfive's mission-based marketing newsletter.