Heuristics of Neurodesign
Get your free neurodesign poster
Neurowhat? Neurodesign. Neurodesign is an emerging field of design practice that accounts for how our brains are wired to create designs that promote simplicity, emote joy, and drive action. Since humans are visually dominant, how we perceive and attend to visual stimuli should be of particular interest to user experience designers. This is why neurodesign is important.
And now you can get your free poster. All we ask in return is for you to take a pic and tag us on social media. Cool?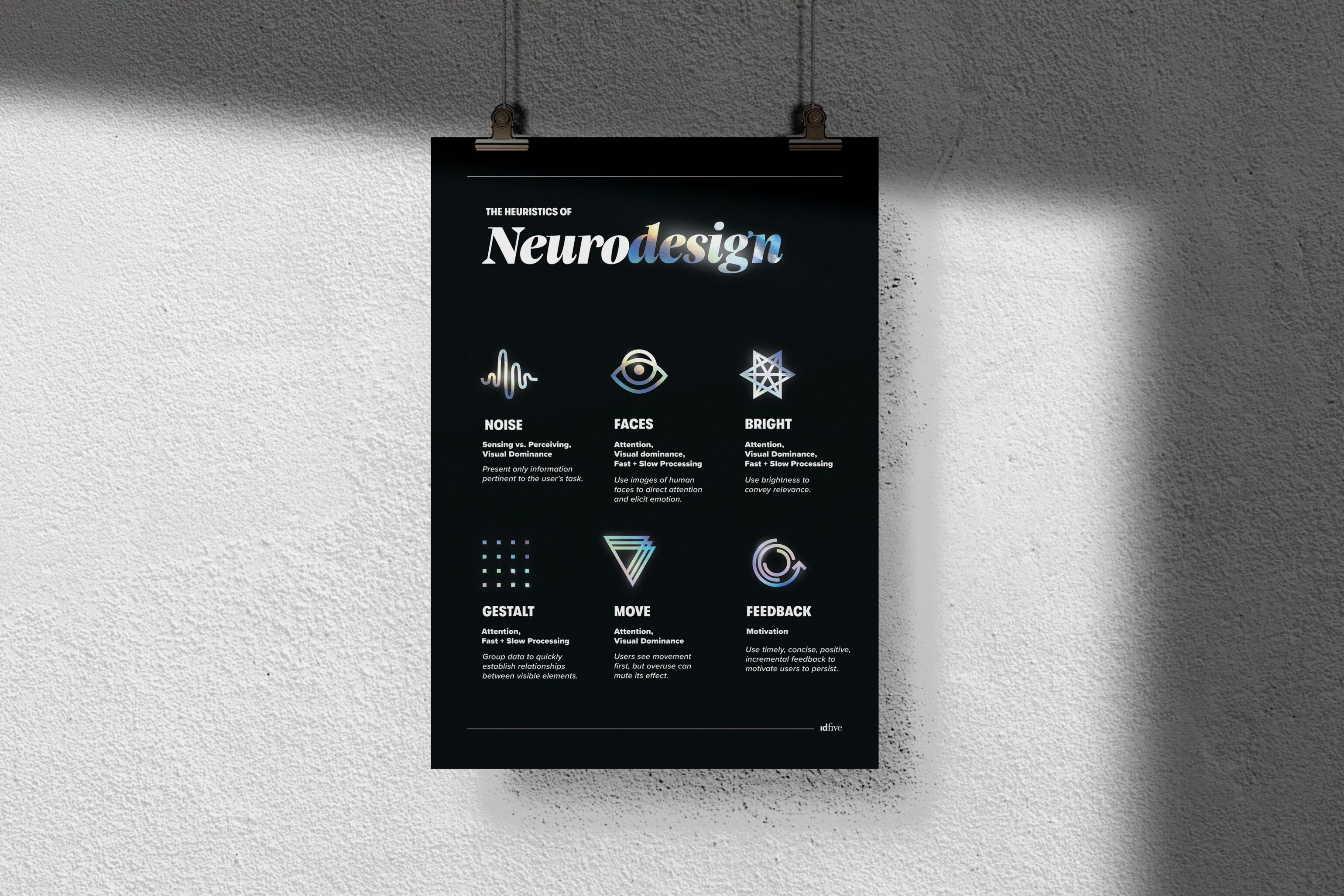 Get yours now
Heuristics of Neurodesign
There's amazing potential for good in the world. Let's give it a chance and a voice.
You in?