Aerotek
The Challenge
As an industry leading recruitment and staffing provider, Aerotek continually taps into a panel of expert recruiters for industry insights and/or job seeking advice. Leveraging this thought leadership has always been a priority for the company, but as mobile content viewing via social media channels continued to rise, Aerotek spotted a unique opportunity to considerably capitalize their content marketing efforts. In order to do so, the company's Insights blog needed to continually deliver more relatable, motivational and engaging content that job seekers could count on.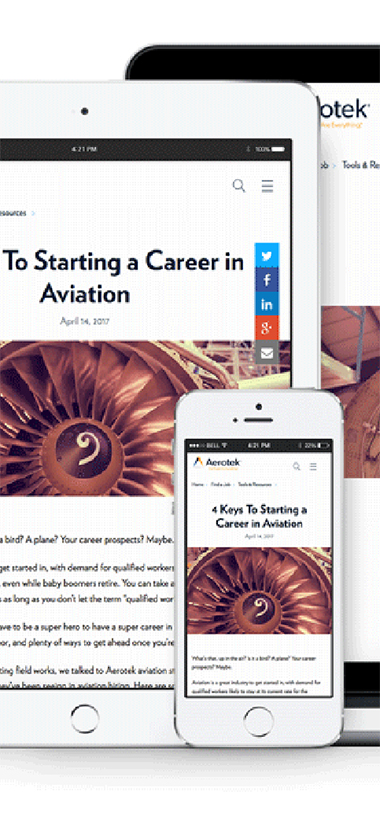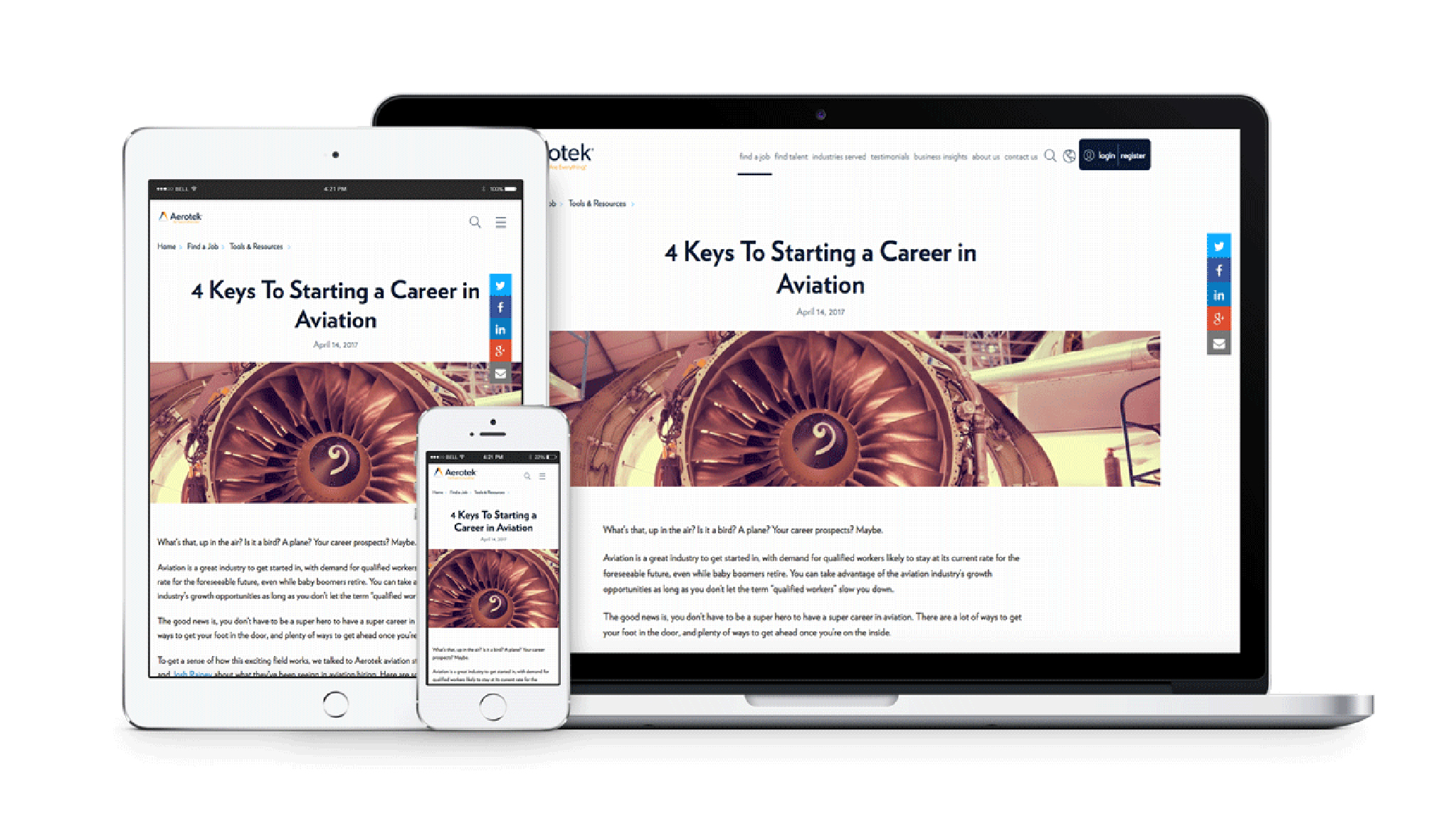 The Solution
Working with Aerotek's marketing team and industry researchers, idfive executed a content marketing effort that far exceeds the norm for organic reach and engagement on social media. Utilizing Facebook, Twitter and LinkedIn, Aerotek delivers weekly articles from the company's Insights blog, covering everything from job searching tips to industry outlooks. The results have been highly impressive. In just 2016 vs. 2015, the company's Facebook and LinkedIn grew by 50k followers and traffic to their blog increased by nearly 35%. Engagement is on the rise as well, as readers find reason to respond, like, and share posts, and even connect with Aerotek recruiters through comments on posts or direct LinkedIn messages. The effort bests content marketing from national competitors and continues to improve the company's social presence, web traffic and client acquisition.
Up Next
Raising funds with a cuddly campaign.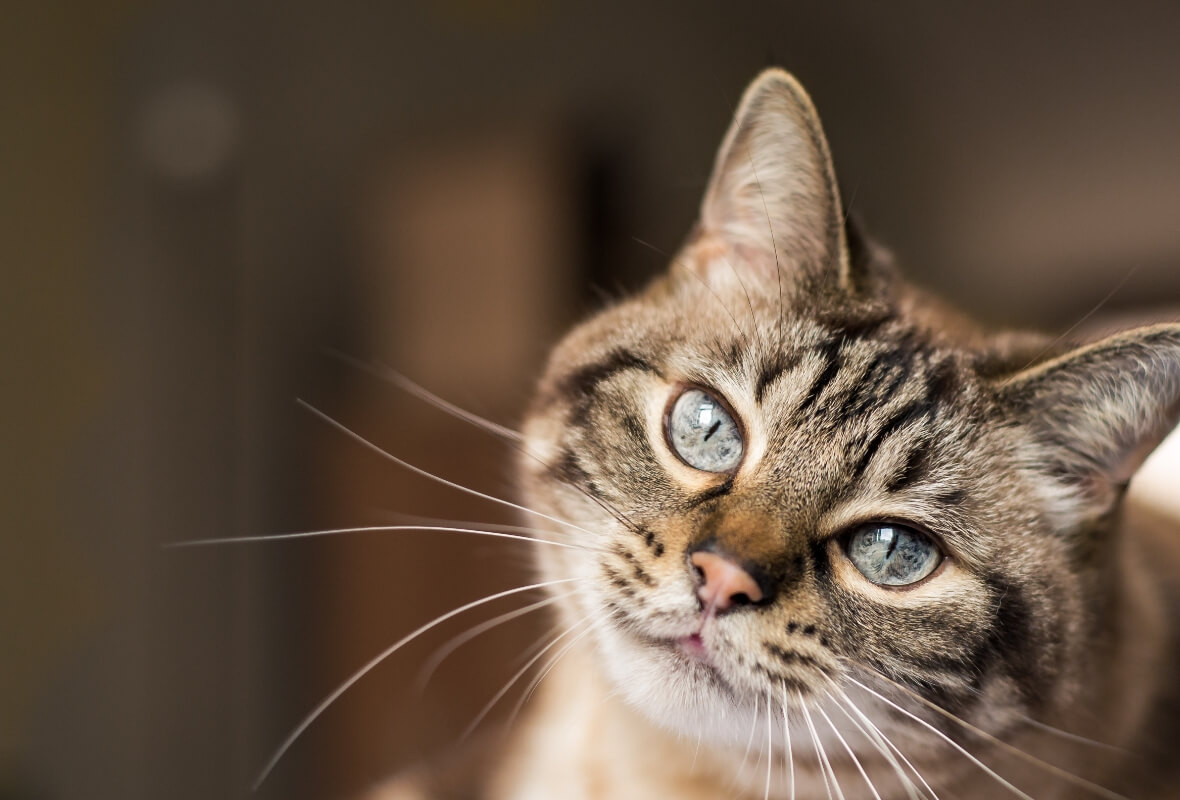 There's amazing potential for good in the world. Let's give it a chance and a voice.
You in?