Asymmetrik
The Challenge
As a high-impact technology and analytics company primarily serving the government sector, Asymmetrik was in need of a communications partner to re-calibrate their brand and web presence to ensure its relevancy as they prepare for growth in the commercial client sector. idfive has become that partner.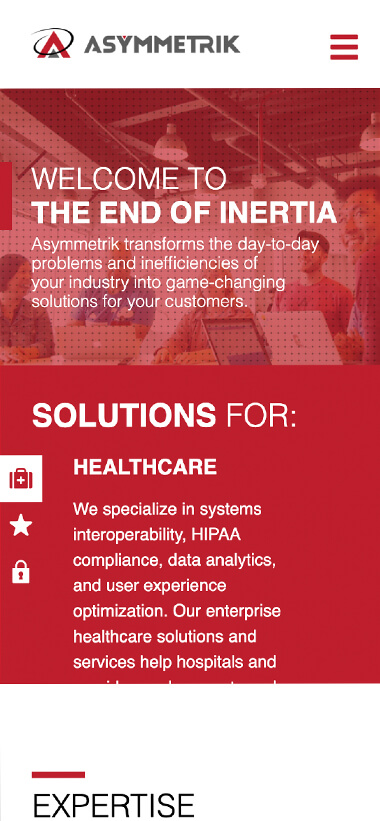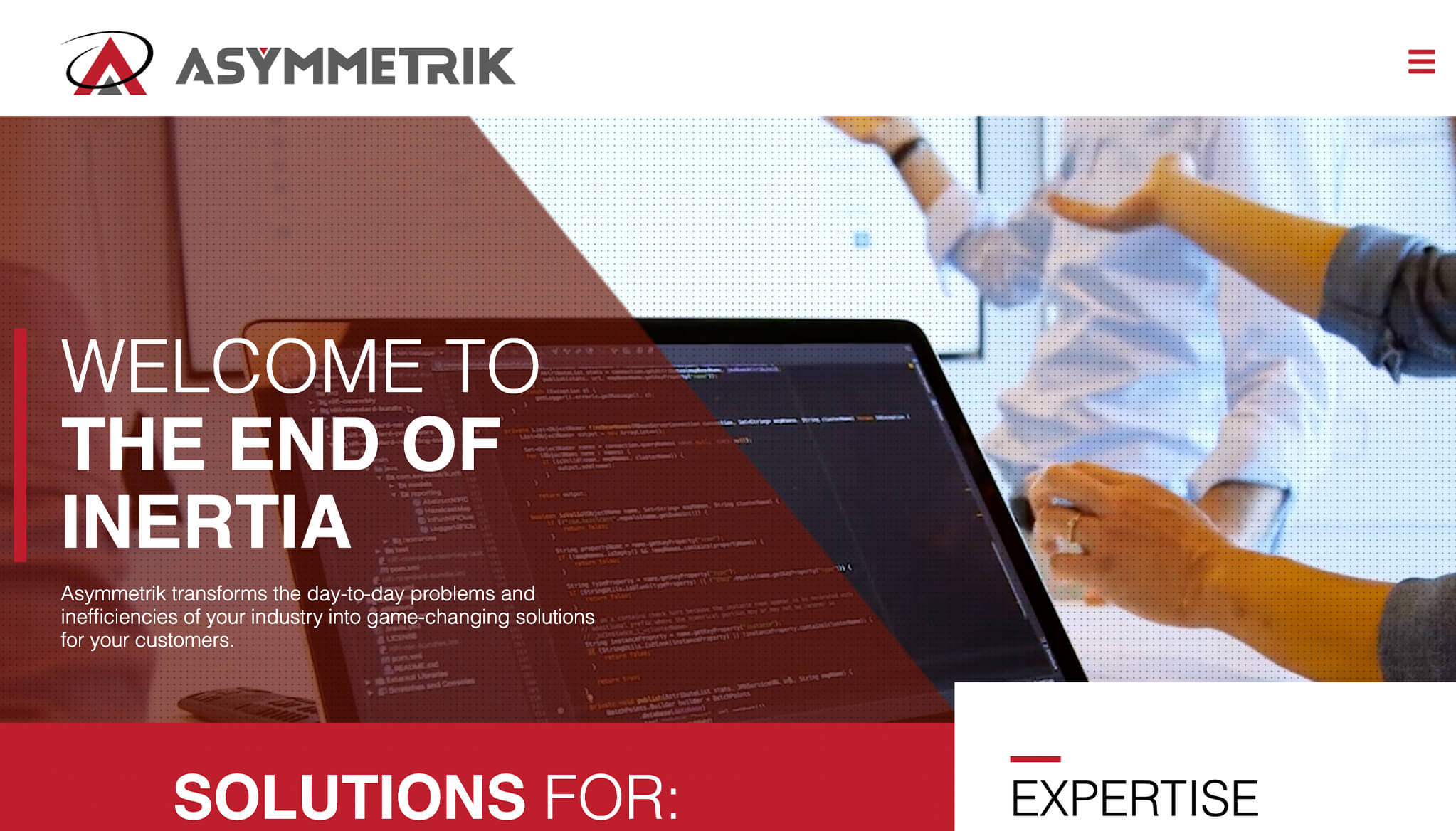 The Solution
idfive's Discover360™ process examined Asymmetrik's brand to tease out and articulate their updated brand position and key market differentiators. With the updated brand platform on hand, idfive had everything it needed to design a website that reinforced Asymmetrik's credibility and technical prowess. Onsite interviews and employee focus groups revealed key insights that led to the development of a site that clearly communicates Asymmetrik's ability to deliver game-changing technical solutions and highlights their "Best Place to Work" environment. Strong positioning statements such as "Your problems never saw us coming" and "Welcome to the end of inertia" punctuate their capabilities. The website also features multimedia and copywriting that consistently tells and reinforces the Asymmetrik story.
Up Next
Forging a new legacy for liberal arts alumni.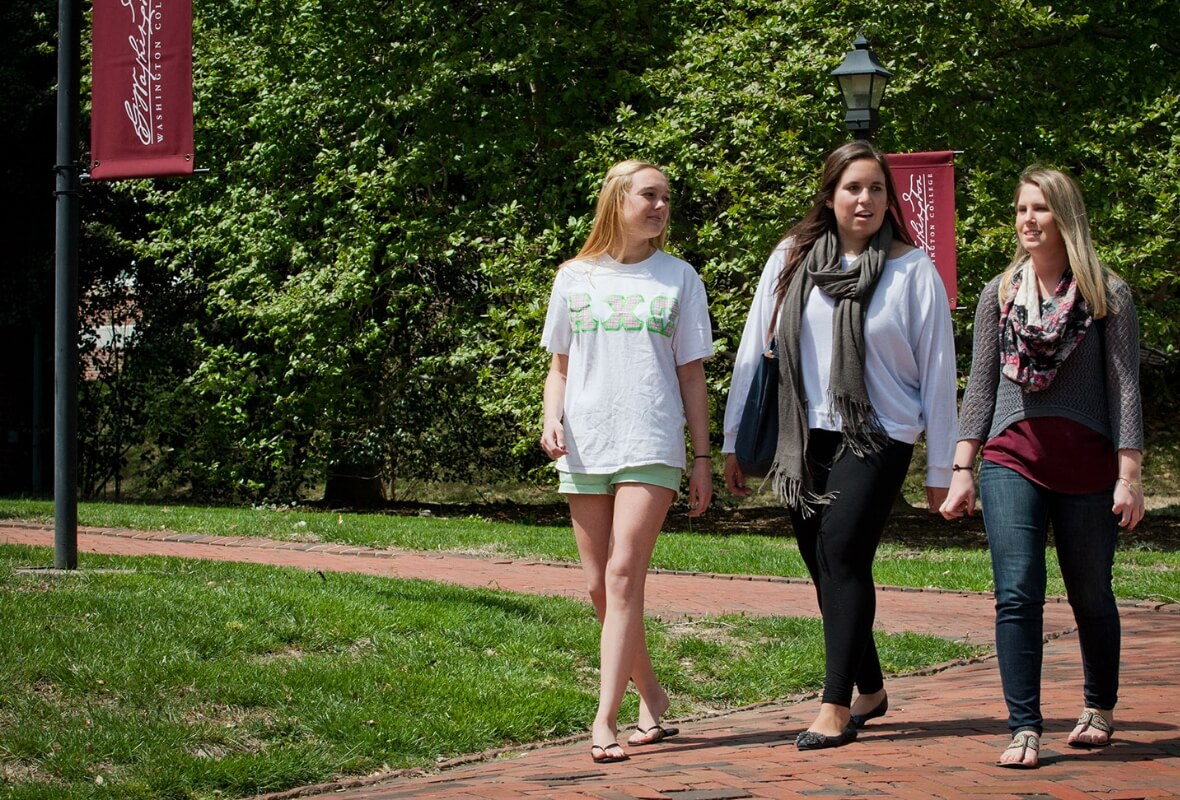 There's amazing potential for good in the world. Let's give it a chance and a voice.
You in?