Howard University Magazine
The Challenge
Howard University publishes a print version of the Howard Magazine three times a year. Howard needed a companion website to elevate the University's strategic editorial initiatives and make the publication more accessible. idfive was tasked with creating a flexible digital magazine experience that not only accommodates future issues and seamlessly captures the spirit of the Howard brand, but one that also allows users to quickly and easily interact with a wide range of content types—from long-form features and video to in memoriams and book recommendations.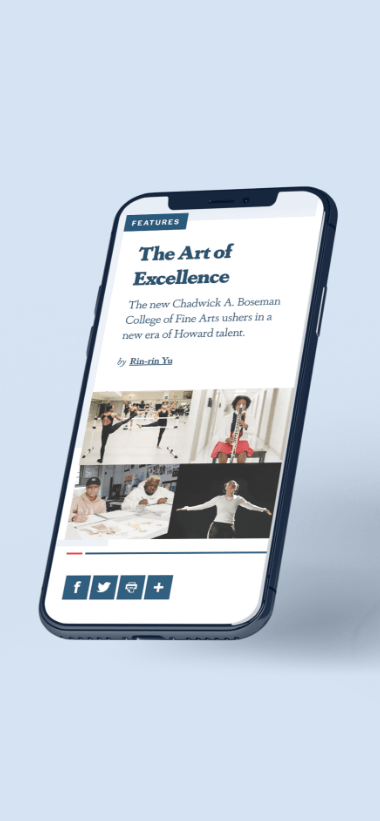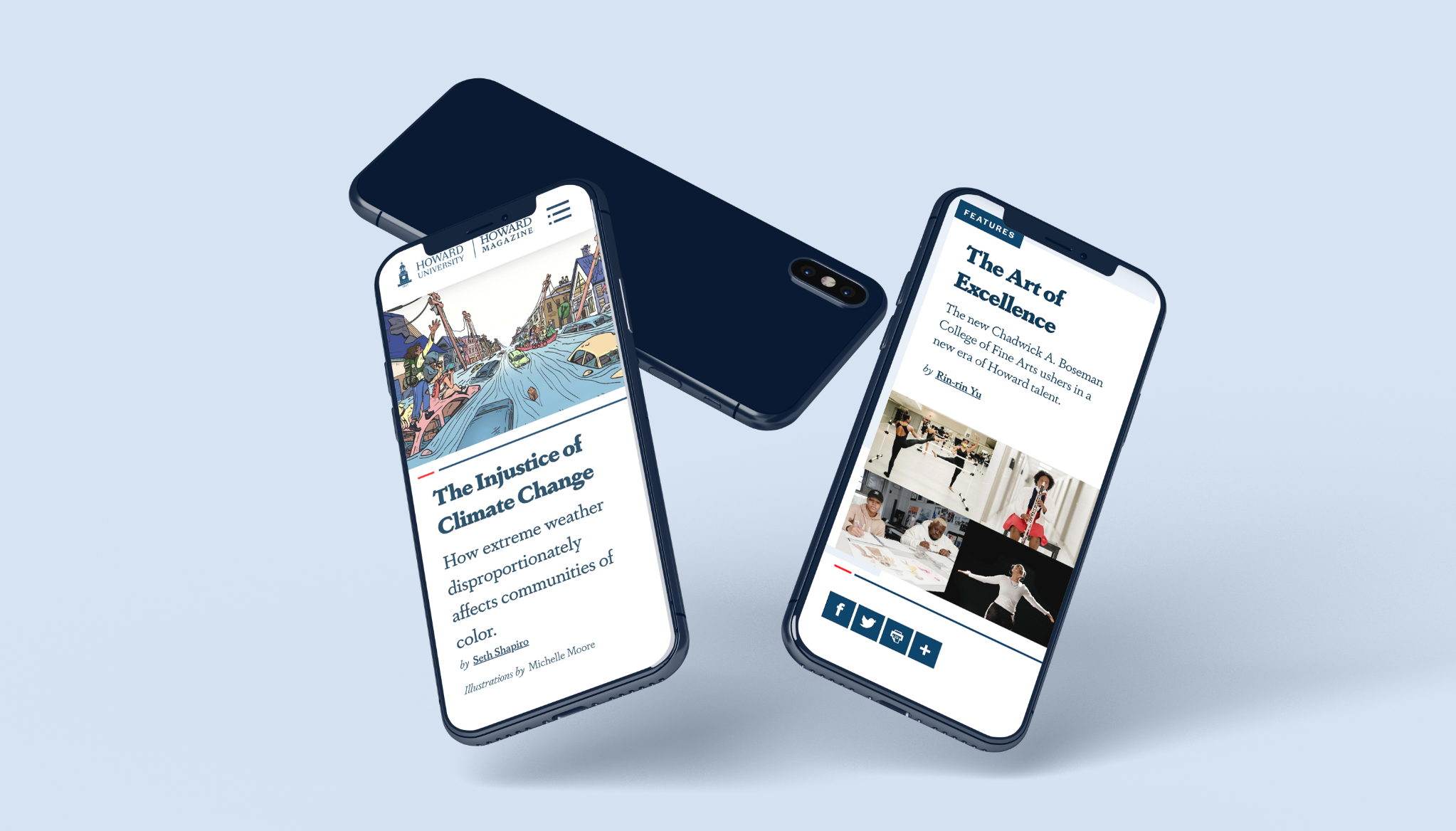 18

Design options for each article

"It was an extremely rewarding experience to build an interactive tool that brings Bison stories to life in an engaging and elegant way."
Strategy
Through a long-standing partnership that has encompassed everything from full website builds to student recruitment campaigns, the idfive team was able to rapidly design and breathe life into the digital magazine website. Simultaneously working on two other web projects for Howard—The Dig and the Office of the President website—the team was also able to streamline the process, leveraging components and features across the three sites to create efficiencies.
Our close collaboration with the Howard team ensured that the site design stood on its own—as a destination for Howard alumni, the campus community, and external stakeholders—while also supporting other University communication efforts. Finally, the trust we'd built over our seven-year partnership enabled us to help the Howard team take more risks with photography and content to create an online magazine that was as bold as the University's vision. 
Design
A bold design with micro interactions draws the user's eye down the page. Large content blocks are balanced by white space to create a clean, uncluttered look and feel. The aesthetic takes the Howard brand into new territory while adhering to its core tenets.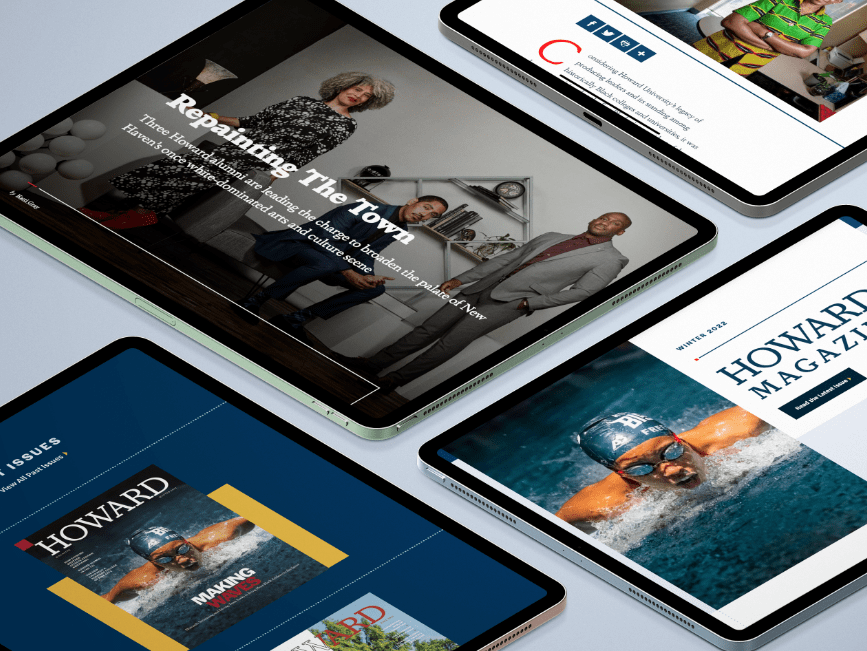 Development
Front- and back-end development included robust article search and filter functionality in order to provide users with quick access to content across all issues. Flexible, editorial-style content widgets were also built to create an immersive experience with large, impactful photography and high-impact stats.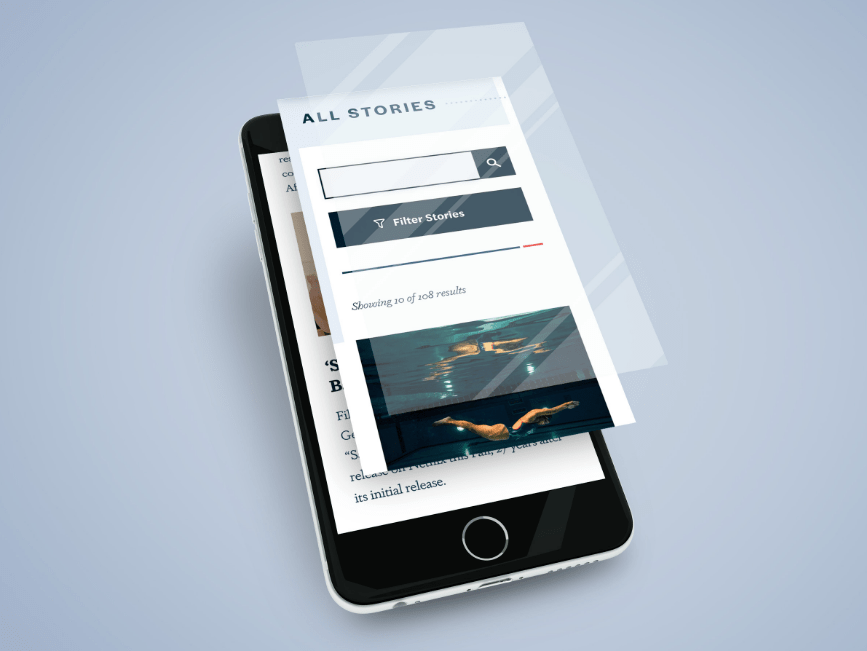 The Result
The Howard Magazine website has provided students, faculty, and alumni with an immersive experience that allows them to engage with traditionally printed content in new ways. In its first two weeks, the site attracted 4,125 new users. The design has already delivered on the primary editorial objective to increase engagement across all content forms: the most popular feature has been "Making Waves," a long-form piece that highlights Howard's distinction—and social responsibility—as the only remaining HBCU with a Division I swimming and diving program.
Up Next
Constructing a new platform for local artists.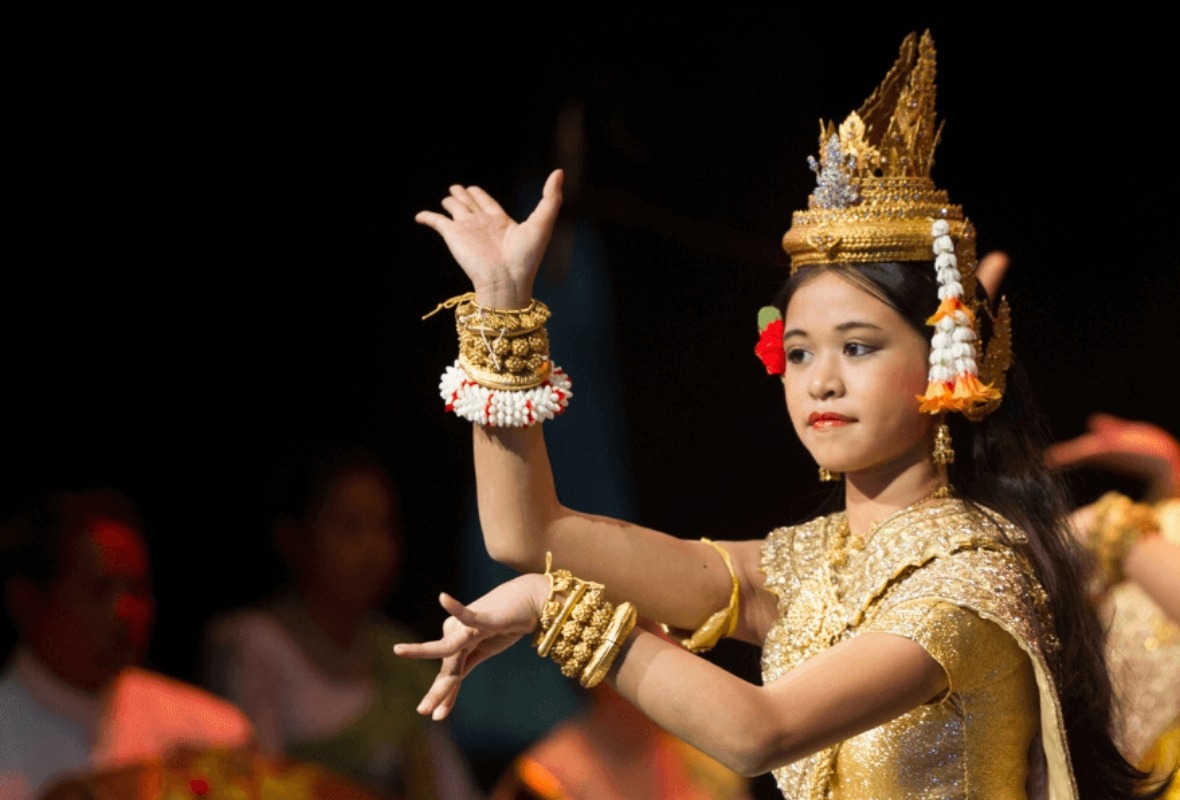 There's amazing potential for good in the world. Let's give it a chance and a voice.
You in?