JHU Department of Development and Alumni Relations
The Challenge
In 2010, the Johns Hopkins University Department of Development and Alumni Relations started Rising To The Challenge, an eight year, $5 billion fundraising campaign. It is, by far, the most ambitious fundraising initiative in the institution's history. But at just over 80% complete, Rising To The Challenge needed a way to connect and engage with the distinguished volunteers who support the campaign, rally them to the cause, and finish strong. The goal was to create both a website and a booklet that told the story of the campaign's progress to this point through engaging data visualization, driving the narrative of the campaign's accomplishments and aspirations. $5 billion is a LOT of data to visualize. Oh, and one more thing: all of the figures on the website will update quarterly.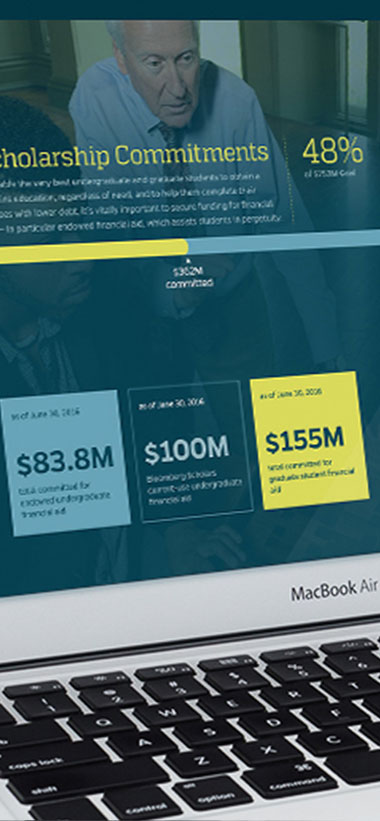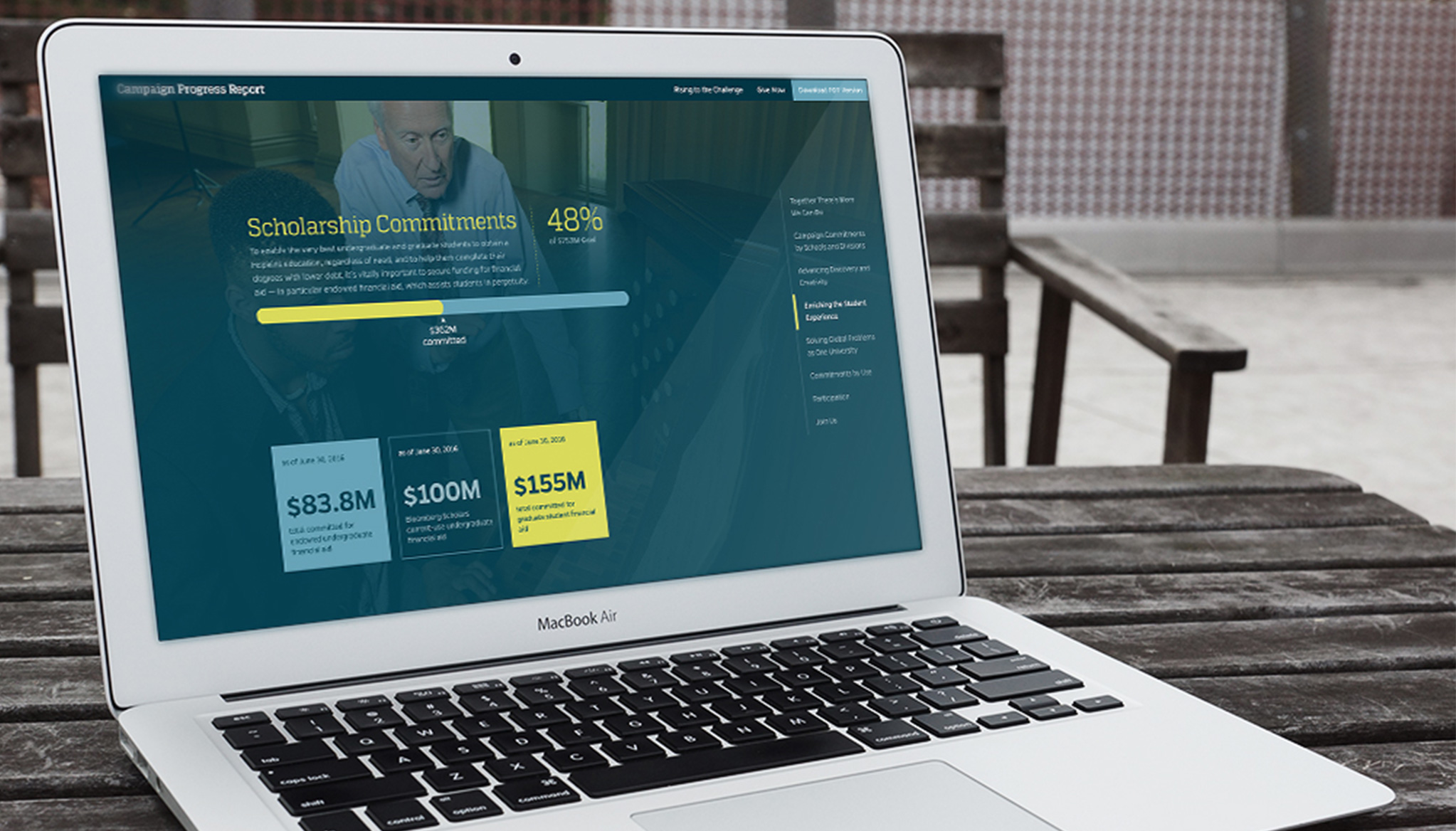 The Solution
Research/Analysis
UX Design
Information Architecture
Graphic Design
Front-End and Back-End Development
$5B
Money Raised Throughout the Rising To The Challenge Campaign
Up Next
Redefining business school prerequisites.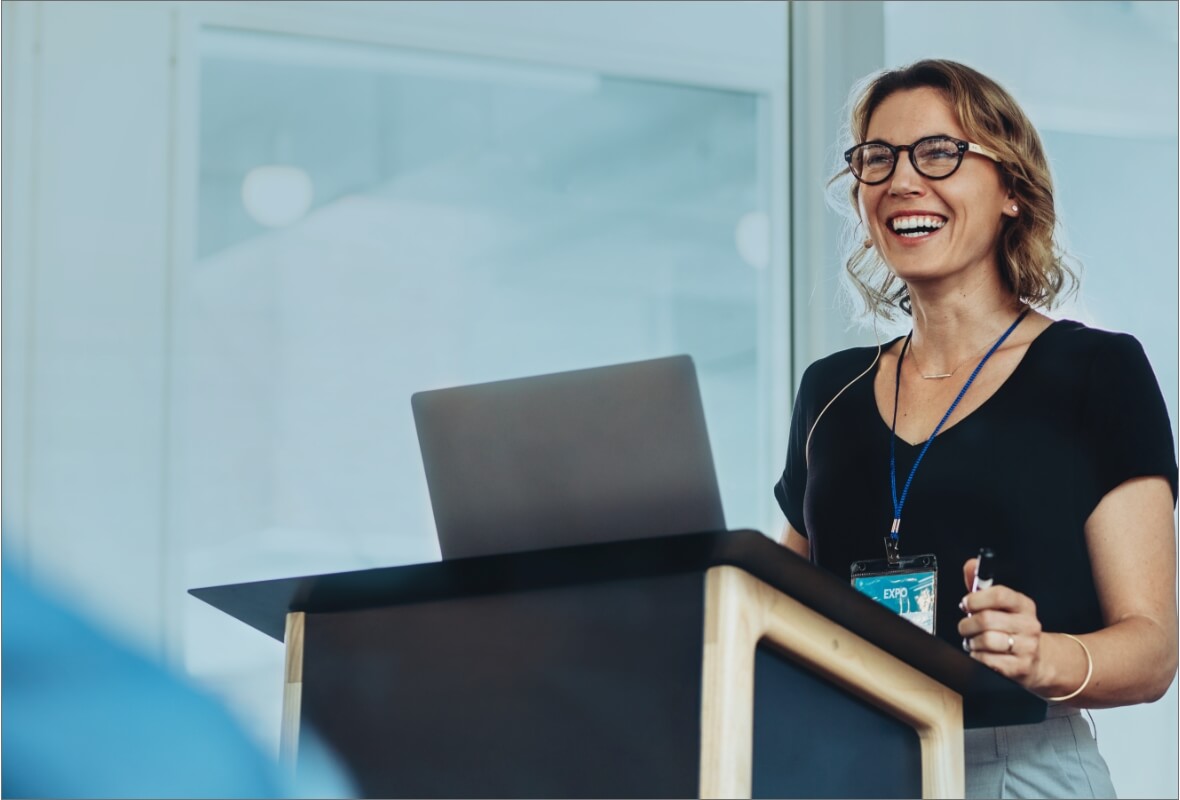 There's amazing potential for good in the world. Let's give it a chance and a voice.
You in?