Johns Hopkins Bloomberg School of Public Health Feel Good
The Challenge
Regularly atop the U.S. News rankings, the Johns Hopkins Bloomberg School of Public Health wanted to build on its success with an integrated campaign to attract the best public health students in the world. As a trusted partner that had previously produced award-winning work for the school, idfive was brought in to help.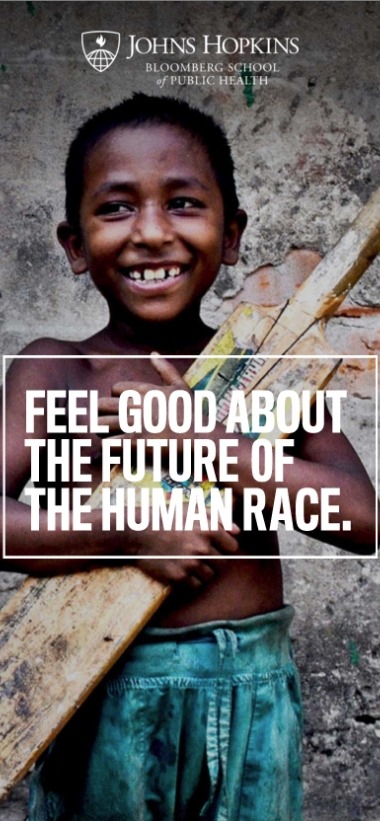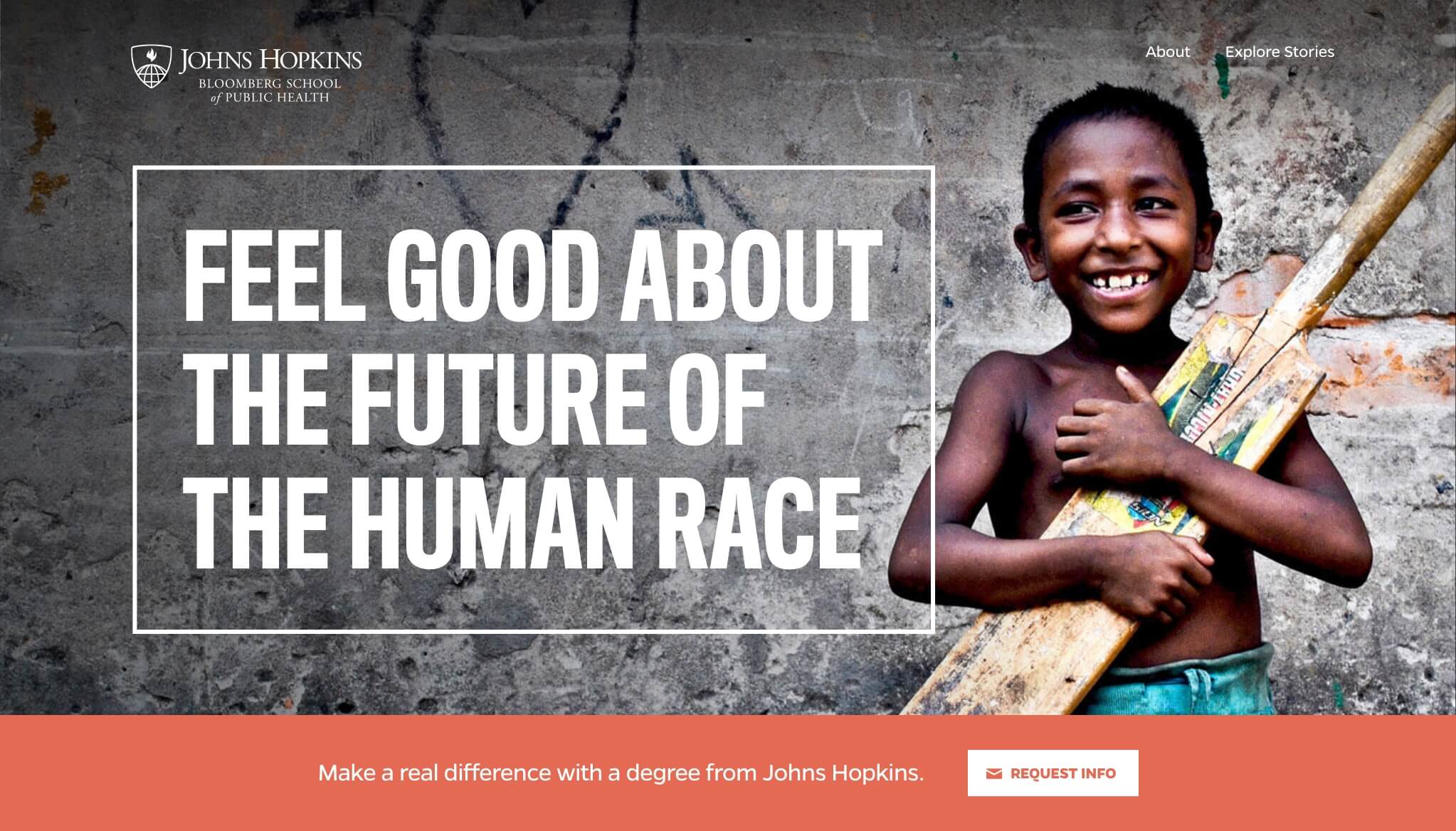 The Strategy
Working with the school, idfive created an advertising campaign to appeal to the hearts and heads of top-tier students. The "Feel Good" campaign includes banner ads and magazine print ads, as well as a landing page that collects and funnels prospective students to the admissions team. Targeted to top prospects, the campaign invites students to join a school whose mission isn't just to educate but to advance research and save lives. 
The optimistic tagline "feel good about the future of the human race"—excerpted from a speech given by the school's dean—is supported in print ads and a landing page with real stories about students, faculty, and researchers who've made a significant impact on the public health community. As the first-ever national campaign in the school's 100-year history, the series of ads both persuaded top students to apply and promoted the school's brand and public health significance to a national audience.
Results
With enhanced brand awareness and positioning as a mission-based—and mission-first—institution, the Bloomberg School strengthened its position as the largest and most highly ranked school of public health in the world.
The "Feel Good" campaign received a Collegiate Advertising Gold Award for web advertising.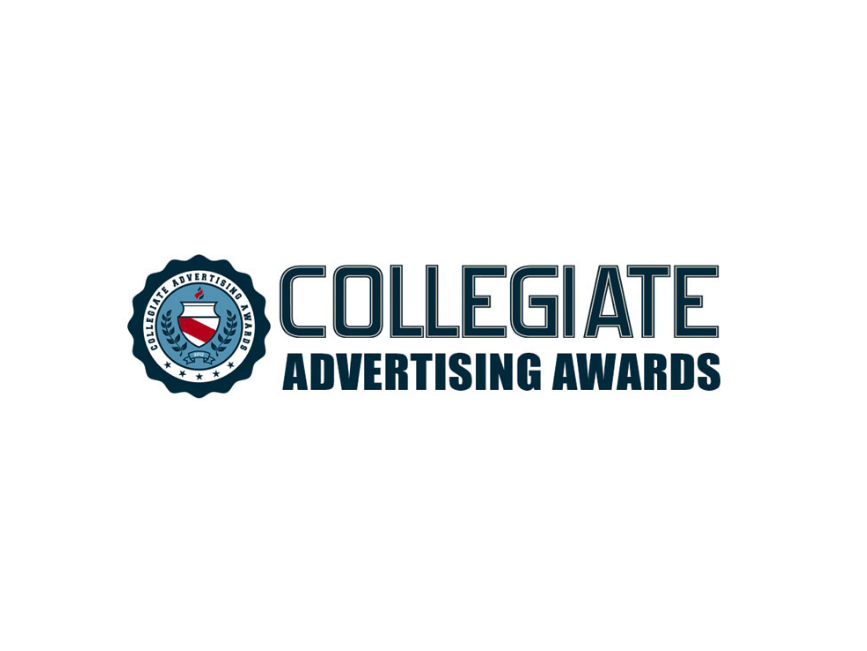 Up Next
Setting a new standard in mental health care.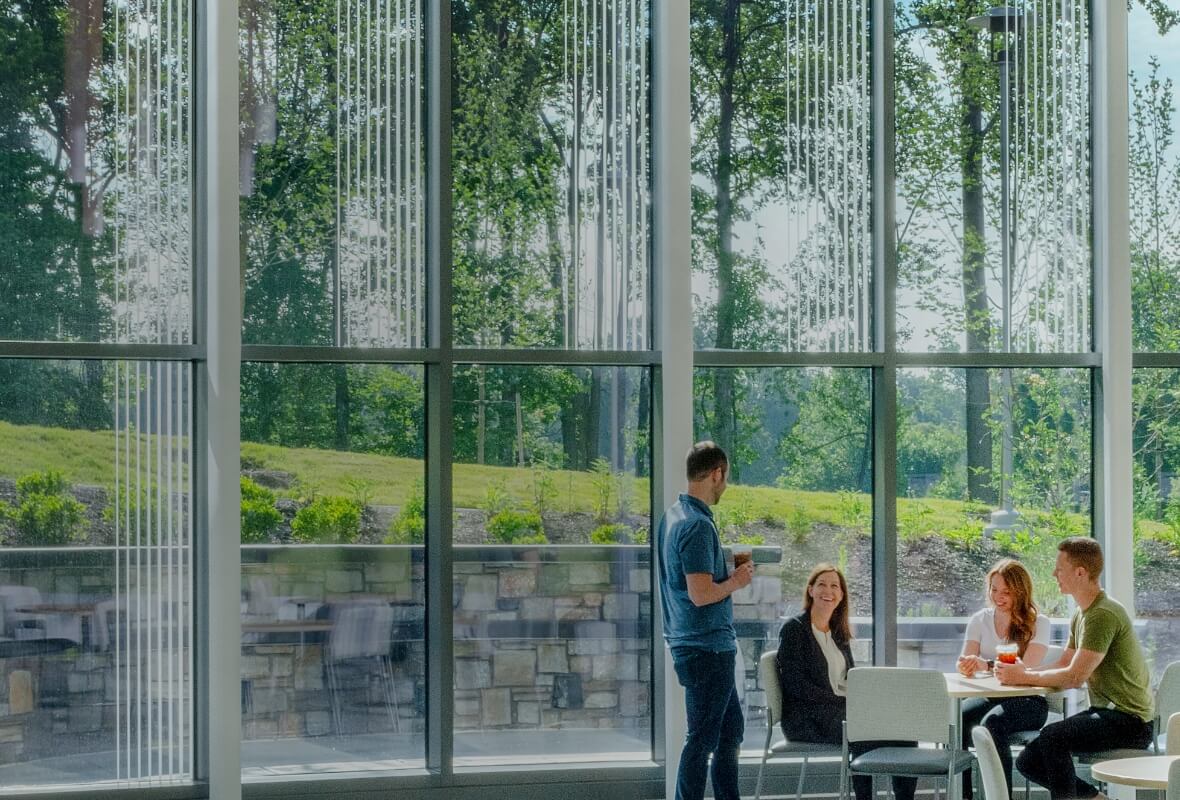 There's amazing potential for good in the world. Let's give it a chance and a voice.
You in?