University of Hartford
The Challenge
The University of Hartford created their UHart Start Strategic Action Plan as a guiding light for the next five years, then they partnered with idfive to turn their action plan into a rally cry that would generate excitement and share their vision with stakeholders and the community.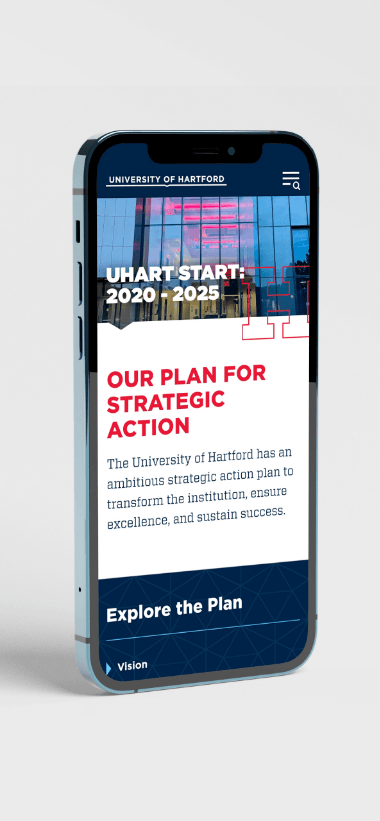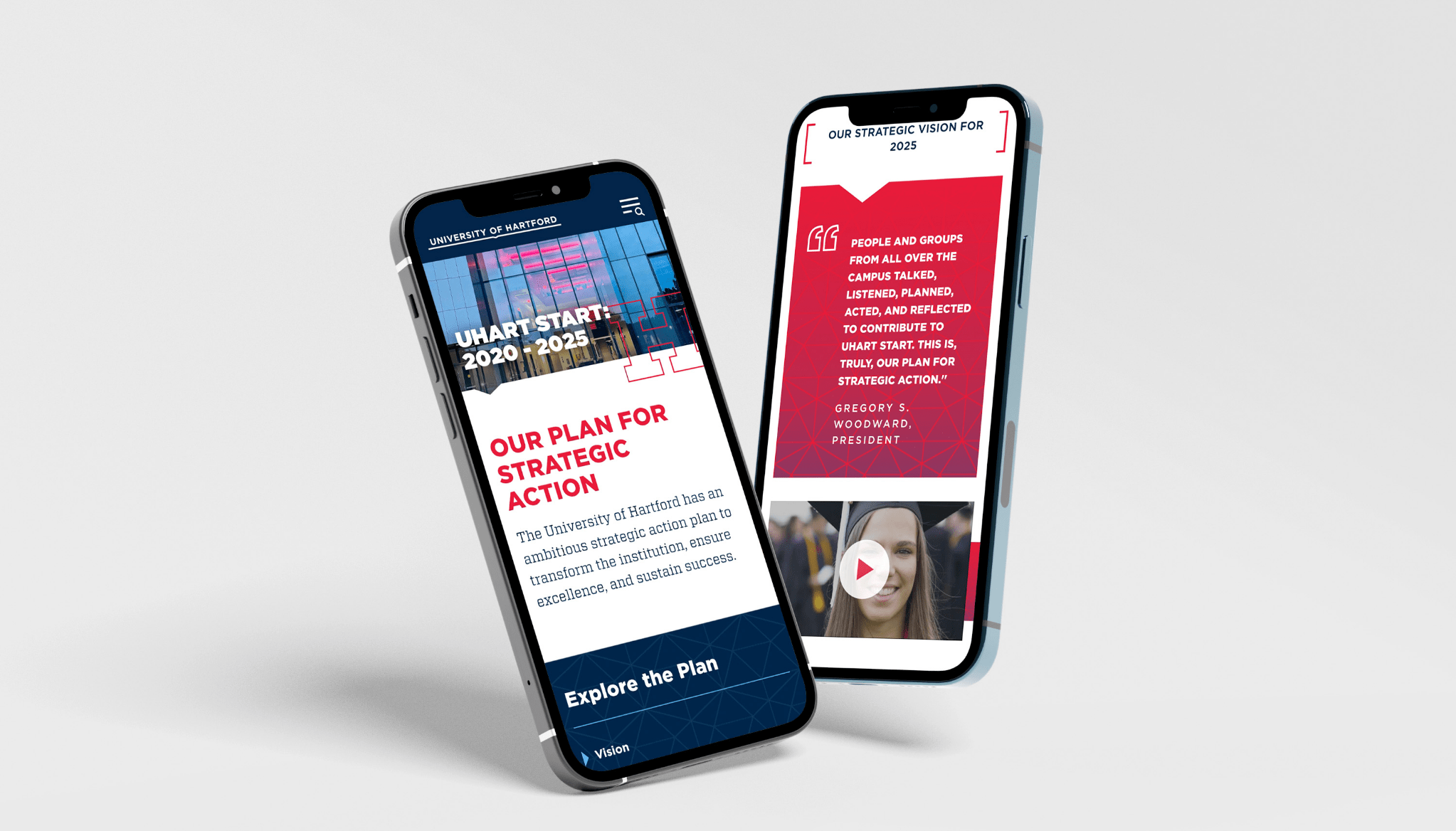 The Strategy
After analyzing UHart's strategic plan, idfive got to work by reorganizing the plan's contents to lead with a shared vision in its realized state, and then use goals and objectives as proof points, creating a compelling narrative for the next five years and beyond. We also reformatted the action plan into a glossy, full-color 20-page booklet that puts the University's future in the actual hands of key stakeholders, as well as a bi-fold mailer summarizing the plan for additional audiences.Finaly, we built a robust and engaging landing page hosted on the main site that detailed UHart Start's story while granting full transparency into the plan's details and responsibilities.
Print Collateral
It's nice to have a plan, but policy and strategic documentation can often look and feel sterile and calculating. Our job for UHart was to make it fun, dynamic, and useful. We started by remixing the UHart Start plan into a 20-page booklet. Leading with a bold visual representation of the UHart community's vision, the spread showcases each goal with flair. The result is a tangible representation of UHart's promise.
For those in the extended UHart network who are curious but not directly involved in the strategic action plan, the mailbox still offered an opportunity to showcase the vision for their beloved institution in a way that still feels real.  The mailer succinctly summarizes the plan with a call to participate and engage. But even more importantly, it delivers a physical reminder of the benefits of buy-in to a donor base that rose to the occasion with a 30% increase in unrestricted donations during 2020.
Landing page
UHart's vibrant brand color palette and pattern library beckon users to dig into strategic action and find out how to engage in key initiatives. The website rewards curiosity and exploration by progressively disclosing information to increasingly specific user questions. Along the way, custom module designs keep things visually interesting as users progress from passing interest to downloading the fully ratified policy document.
The Result
Getting people excited and engaged with a strategic plan with just policy and strategic documentation can be herculean. Using the sum of its parts and remixing it into something exciting, compelling, and full of enthusiasm is how we did it. 
Since deploying the landing page, the average time-spent-on-page was around 2:28, showcasing a higher-than-average engagement rate, rather than the average of 0:52.
2:28
Landing page engagement rate
Up Next
Recruiting residents to Charm City.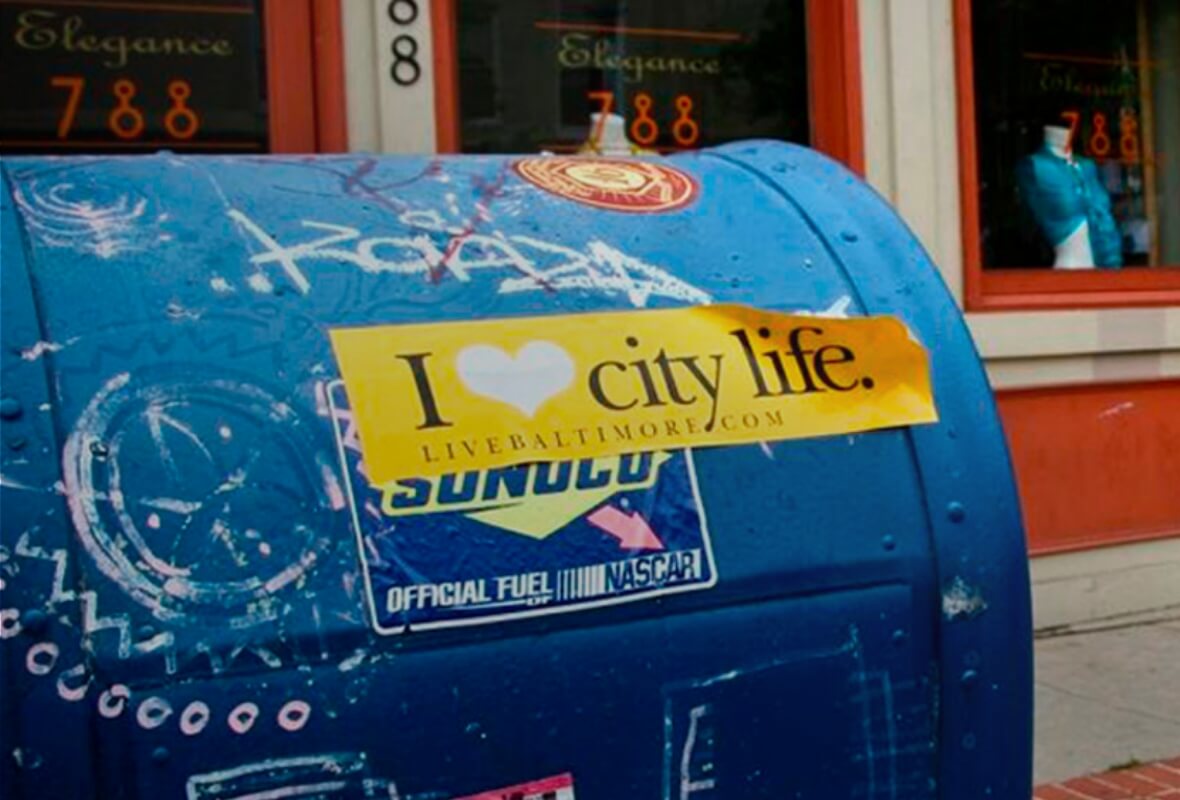 There's amazing potential for good in the world. Let's give it a chance and a voice.
You in?