Numbers Don't Lie—2021 Was One For the Books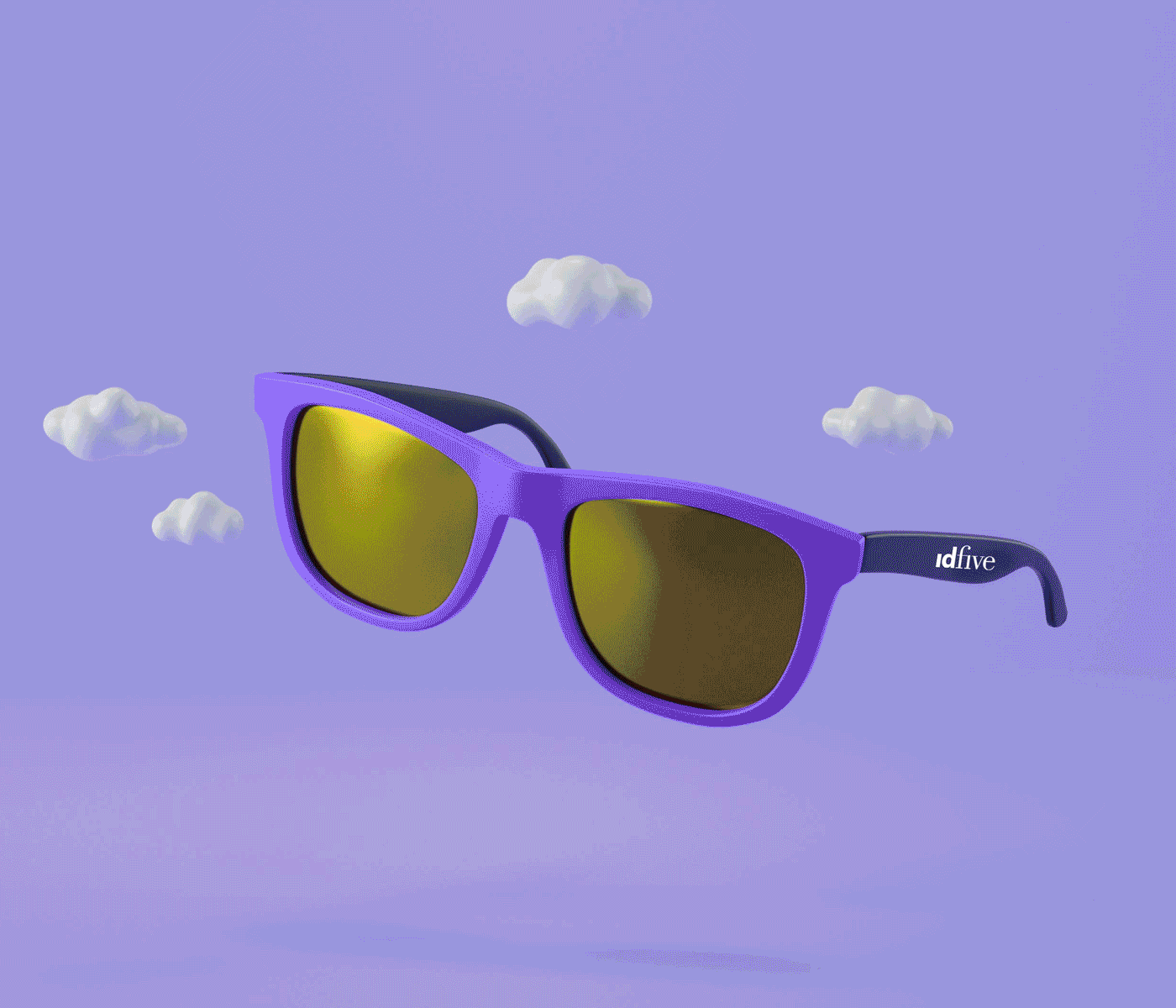 It's hard not to get a little reflective when staring down the finish line for 2021. We accomplished so much together—here are just a few of the highlights: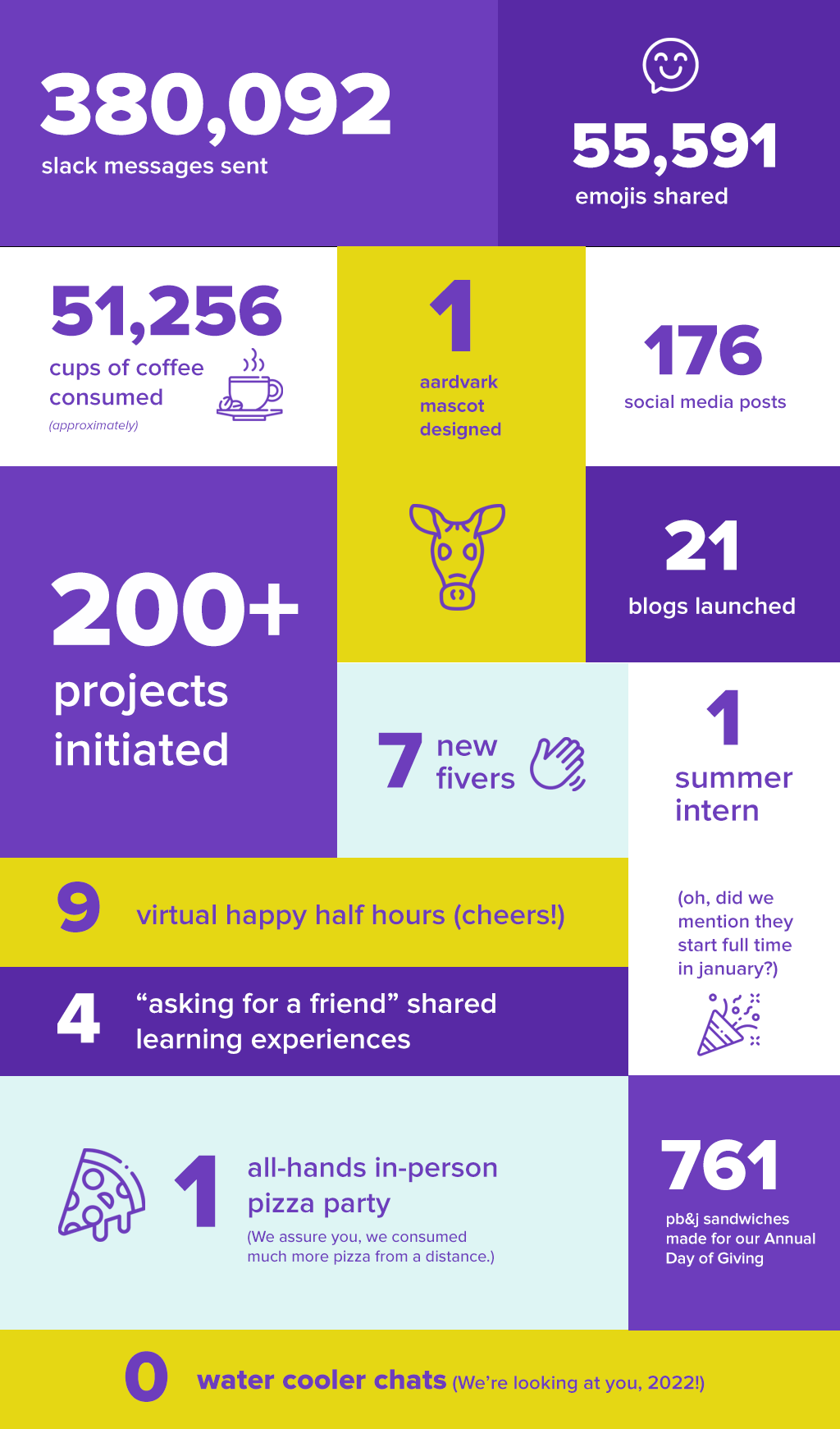 Still remote, but not remotely unhinged.
While we're still working from home—for the second year—we've discovered even more ways to foster conversations, collaboration and build a virtual team environment that keeps everyone engaged and inspired. It's not the work-life we asked for, but the team remains positive and agile.
And though we're still hoping that 2022 will be the year we finally get to be together in the office, we're confident that—until we can do so safely—we have virtually-kicking-butt-and-taking-names down to a science.
Throughout 2021, we saw plenty of each other on daily all-hands huddle calls, and we leveraged Google, Slack, and Zoom to connect on video throughout the week. To keep things interesting, we even found ways to host a few safe, in-person activities, like our Day of Giving and Annual Rob Beal Retreat, newly named after our recently departed friend, fearless leader, and mentor as a way of honoring him and his legacy. 
New challenges, changes, and everything in between.
Making incredible work for brands on a mission is what we do, but that's only possible because of every uniquely talented person on our team. We're so grateful for each other and are looking forward to what's next.
Each day of 2021 brought with it a new set of challenges, and the idfive team rose to the occasion, going the extra mile for our clients and each other. In the end, we deployed several fantastic websites, social media campaigns, paid media campaigns, designed an aardvark, and helped a few clients with their branding (to name just a few things). Seriously, check out our case studies.
A bold and bright future.
Cheers to growing, learning, and making waves in 2022—let's do this!
Mónica Rodríguez-Pérez
Writer
Mónica Rodríguez-Pérez
Writer
Mónica Rodríguez-Pérez is a passionate writer, art historian, tech nerd, and book lover. She's worked with a variety of clients within the financial and wellness industries to create and execute successful content marketing strategies. Mónica loves to research, conceptualize, and write anything from blog posts to email campaigns and everything in between. In her free time, she's usually cuddling with her partner and her puppy Lily, roaming the halls of museums, or at her local bookstore surrounded by stacks of books.