Aims Community College
The Challege
Aims Community College shatters the common perception of "community college," with multiple locations and state-of-the-art facilities—including commercial-grade flight simulators, maker spaces, and a new community welcome center, to name a few features. But it lacked a cohesive brand to support its vision as a "first choice" and recognized leader in student success.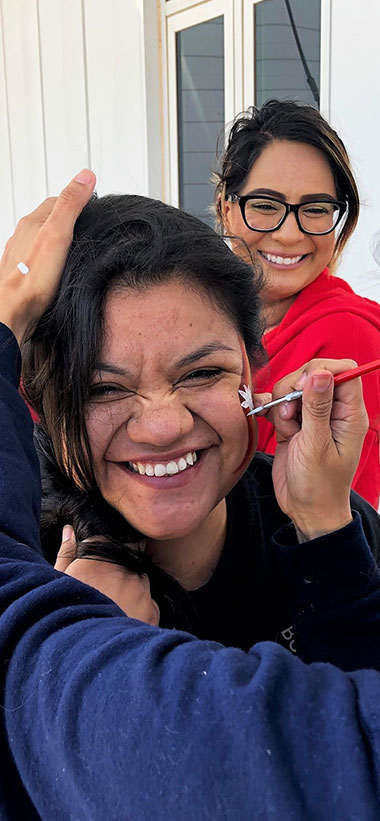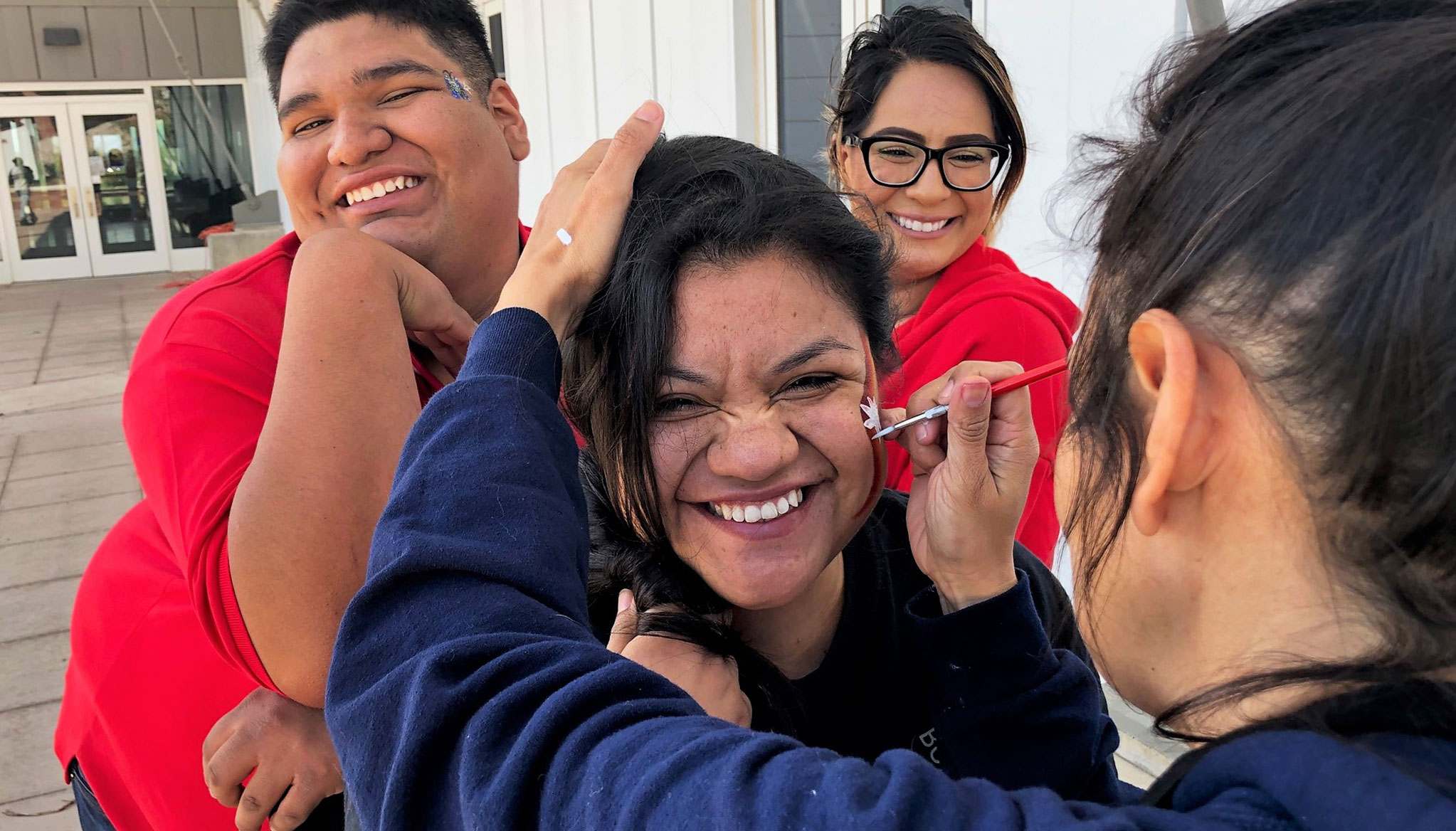 The Strategy
With an initial scope of work to analyze the current Aims brand, idfive started in a familiar place: with research, consisting of:
a brand communications audit

of Aims' existing messaging architecture, brand assets, and marketing materials.

comparative analysis

of three competing colleges' brand attributes.

an AudienceScan

to determine audience sentiment (actual and desired) using surveys, interviews, and a review of existing research.

a Brand Perception Workshop

to engage internal stakeholders to shape brand attributes, platform, and messaging architecture. 
The final deliverables included branding, a new tagline, a refreshed mascot, a viewbook, and a brand anthem video.
Branding
After presenting our findings to the president and her cabinet, our scope of work expanded to include developing a revised Aims Brand Guide. With a refreshed brand promise and platform (including supports), a revised logo, and reenergized voice and tone, the College wanted a tagline that could succinctly express the new brand's position. Working collaboratively with the Aims MarComm team, we launched a research-based initiative to identify a new Aims tagline
— a process that started with brainstorming sessions and ended with surveys and focus groups with major campus stakeholders.
The winner—All In—is best described by our focus group participants: "Catchy, and easy to remember." "it's everything we are." "It's an allegory and delivers a broader message." "It's what the Aims community is." "Put a stamp on it."

Design
Arty the Aardvark has come to represent comfort, familiarity, friendship, and kindness. For example, at Arty's Pantry, students receive free food and basic supplies. 
Since Arty isn't your stereotypical college athletics cheerleader (Aims doesn't have sports) the redesigned Arty needed to be more than just another pissed off mascot. He needed to be a positive, energetic personification of the institution and community.
Through a highly collaborative and iterative process, Arty emerged—he's a little bit "dad bod," a lot "can-do spirit," and All In.
Viewbook
A refreshed college brand requires a bold, new recruitment publication. We wanted Aims' new viewbook to connect with prospective students on an emotional level—a critical goal for the admissions team—while also communicating the College's distinctions with bold visuals and user-focused content. The viewbook was also the first embodiment of the new brand guidelines we had developed for Aims, and aided in expanding on the brand's look and feel.
To ensure the viewbook is compelling, a unique peek-a-boo cover was designed which opens to an exciting spread explaining what it means to be All In.
Video
For Aims Community College, creating a video that flips the script on who they are and what they offer was a critical next step in rallying a local and national audience of perspective and current students, staff, and the community. After partnering with idfive on an award-winning brand, "All In" tagline, mascot, and marketing materials, Aims possessed a more cohesive and effective messaging platform to articulate the Aims advantage.
With a 90-second montage of students in experiential learning environments at multiple locations and state-of-the-art facilities—including commercial-grade flight simulators, maker spaces, and a new community welcome center, idfive was able to help Aims shatter the common perception of "community college." Our video production team helped Aims go "All In" and be recognized as a first choice option and leader in higher education.
Up Next
Building a universal brand for astrophysics.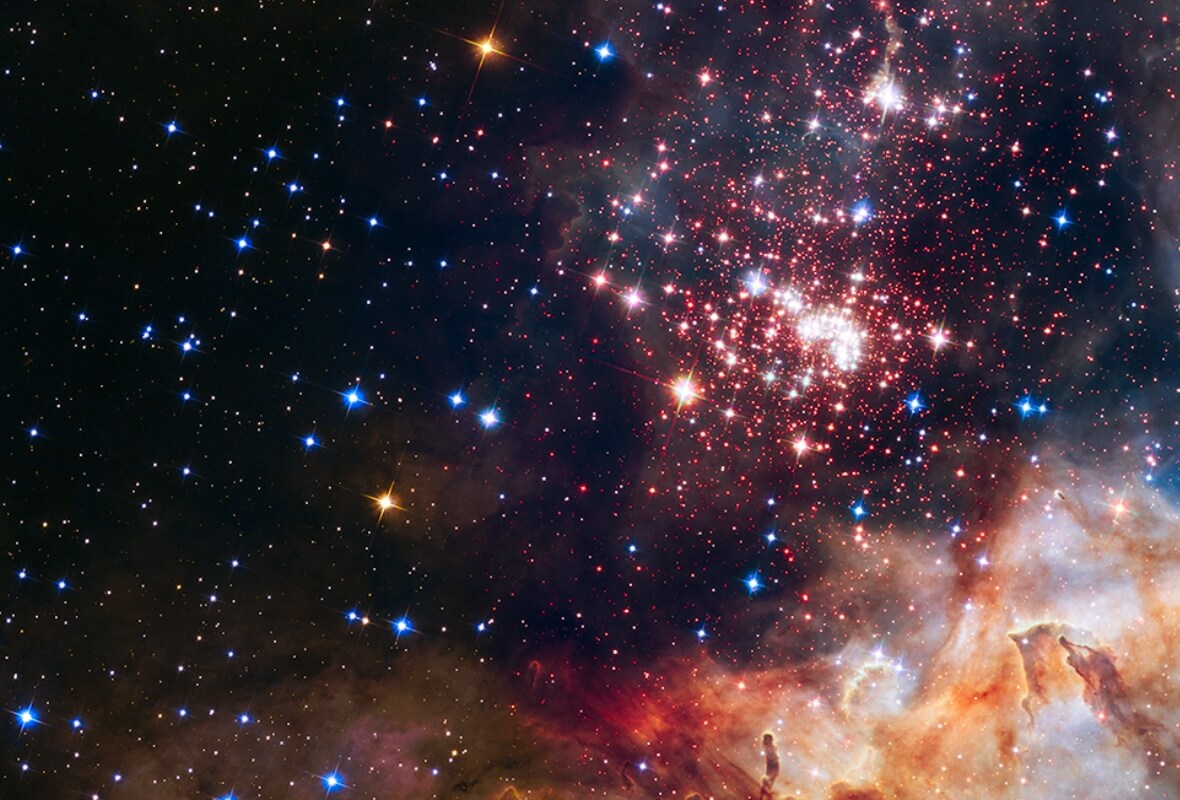 There's amazing potential for good in the world. Let's give it a chance and a voice.
You in?