Center for Astrophysics | Harvard & Smithsonian
The Challenge
Since its founding over half a century ago, the Center for Astrophysics | Harvard & Smithsonian became one of the leading astronomy and astrophysics centers in the world. But brilliant research didn't necessarily translate into a brand that told a clear story of who they are and how their discoveries continue to expand humanity's knowledge of our universe.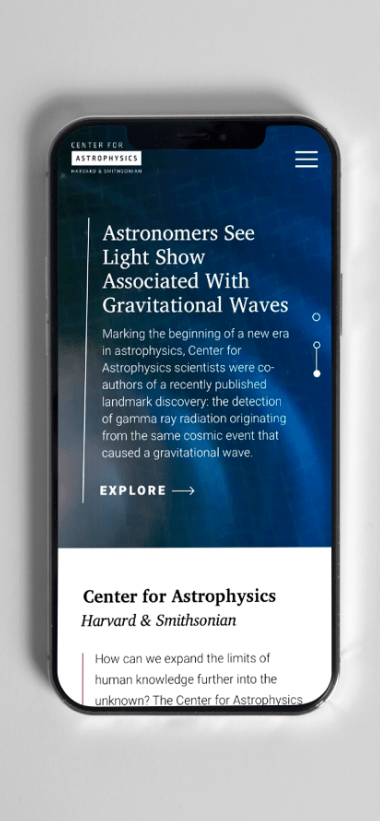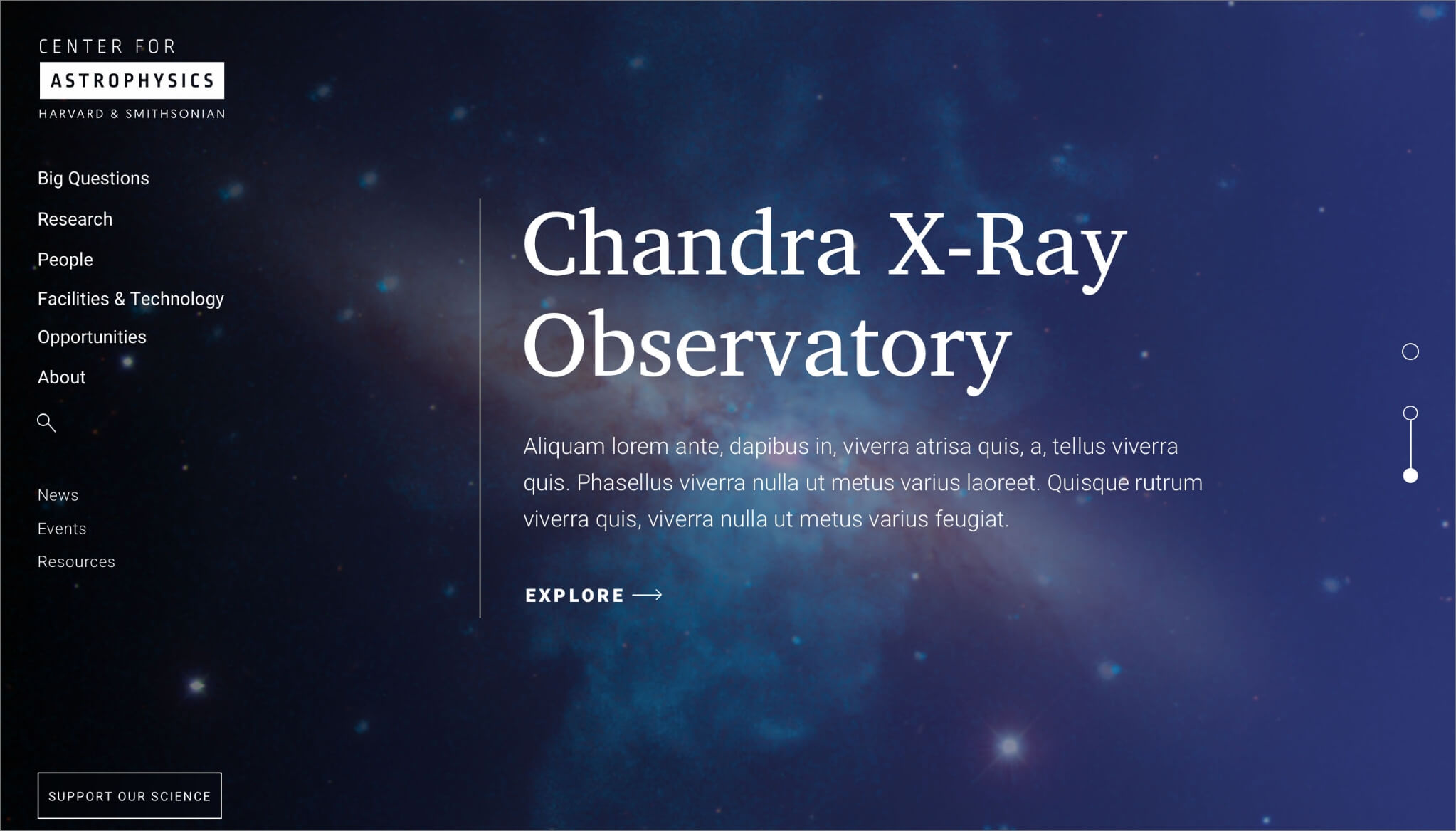 Research
We began our engagement with CfA with a two-pronged approach, reviewing existing communications and interviewing some of their top researchers and leadership. To gain an outside view, we also interviewed research partners, funders, and advisory board members. We had two clear goals in mind: understand the CfA, and find out how they're perceived by the world.
850+

Researchers and staff.

For a life-long space nerd like me, working with CfA was an amazing experience. It was such an incredible privilege to get to interview some of the leading astronomers and astrophysicists in the world and learn more about the discoveries CfA has made and continues to make every day. I know all of us at idfive are immensely proud of the fact that our work is helping CfA tell their story better so they can continue to expand humanity's understanding of the universe.
Strategy
Our research revealed two key data points: 1) The CfA is regarded as one of the world's leading astrophysics organizations; but 2) nobody really understood their structure, and that misunderstanding often led to difficulties in securing funding or recruiting scientists. They were doing some of the most amazing science in the world, but outsiders were confused about who was doing it.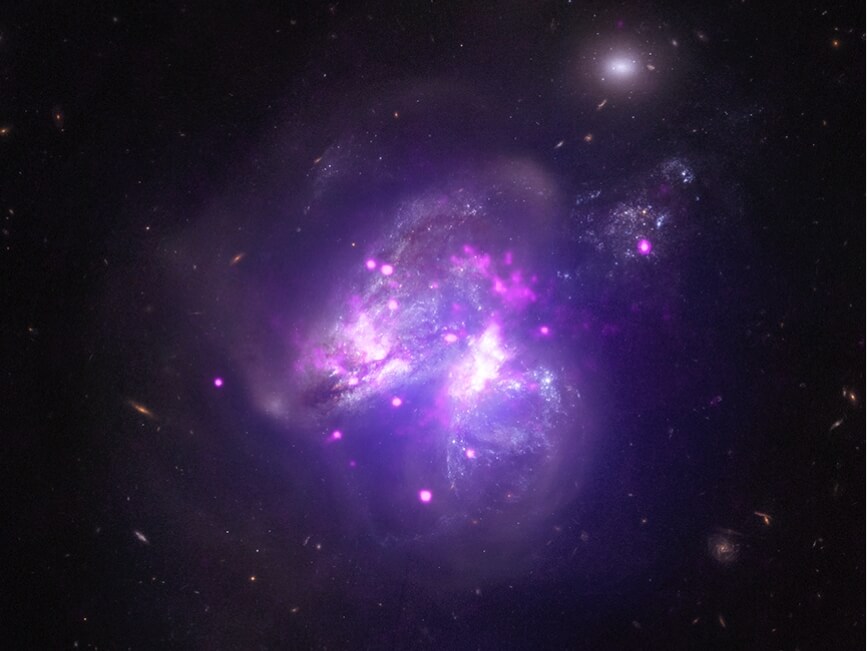 Branding
We realized that in order to tell the true story of CfA, their name had to change. We wanted it to communicate CfA's preeminent position in astronomy and astrophysics while communicating the equity of Harvard's and the Smithsonian's contributions. The new name – The Center for Astrophysics | Harvard & Smithsonian did exactly that, emphasizing science over structure.
Design
We wanted to create a visual presentation of the new name to reflect the CfA's long commitment to science and collaborative discovery. The symbolic gradient of the logo is reminiscent of a stellar spectrum—a key tool of astronomy instantly recognizable by their external audiences—while the logo's contemporary typography speaks to both today and tomorrow's discoveries.

Website
The redesigned CfA website, published in March 2021, features copy guided by updated messaging and a design informed by updated brand visuals. The website's content strategy puts science first by prioritizing ongoing research via a "Big Questions" section, and highlighting research, people, and facilities within the navigation.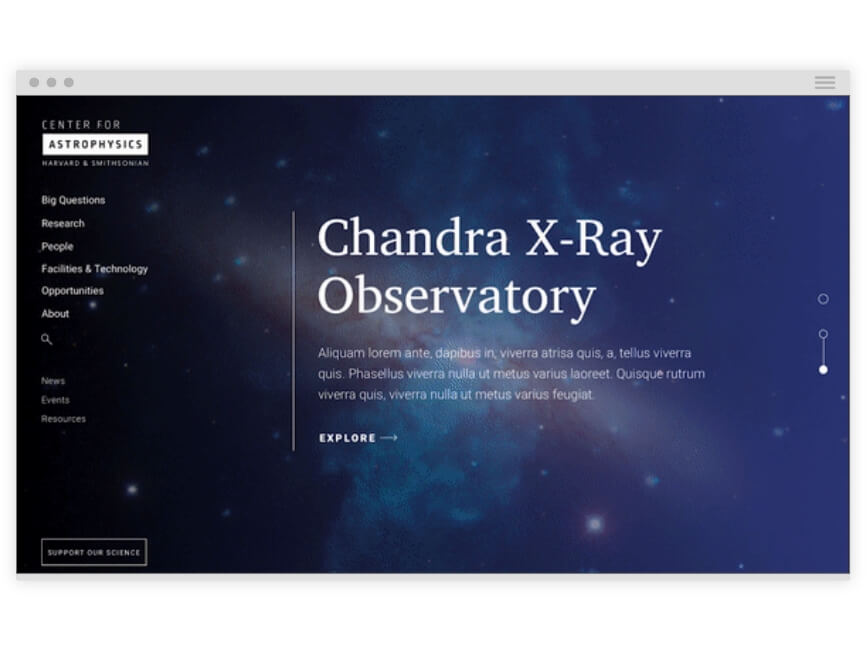 Conclusion
Through all of our work, idfive has helped the CfA navigate a complicated institutional environment to ultimately implement a clear, compelling, and consistent brand that speaks to both internal and external audiences. United and energized by the new brand and marketing, communications, and fundraising tools, the CfA can now focus on the incredible research and discoveries that lie ahead.
Up Next
Updating the ongoing story of a vital HBCU.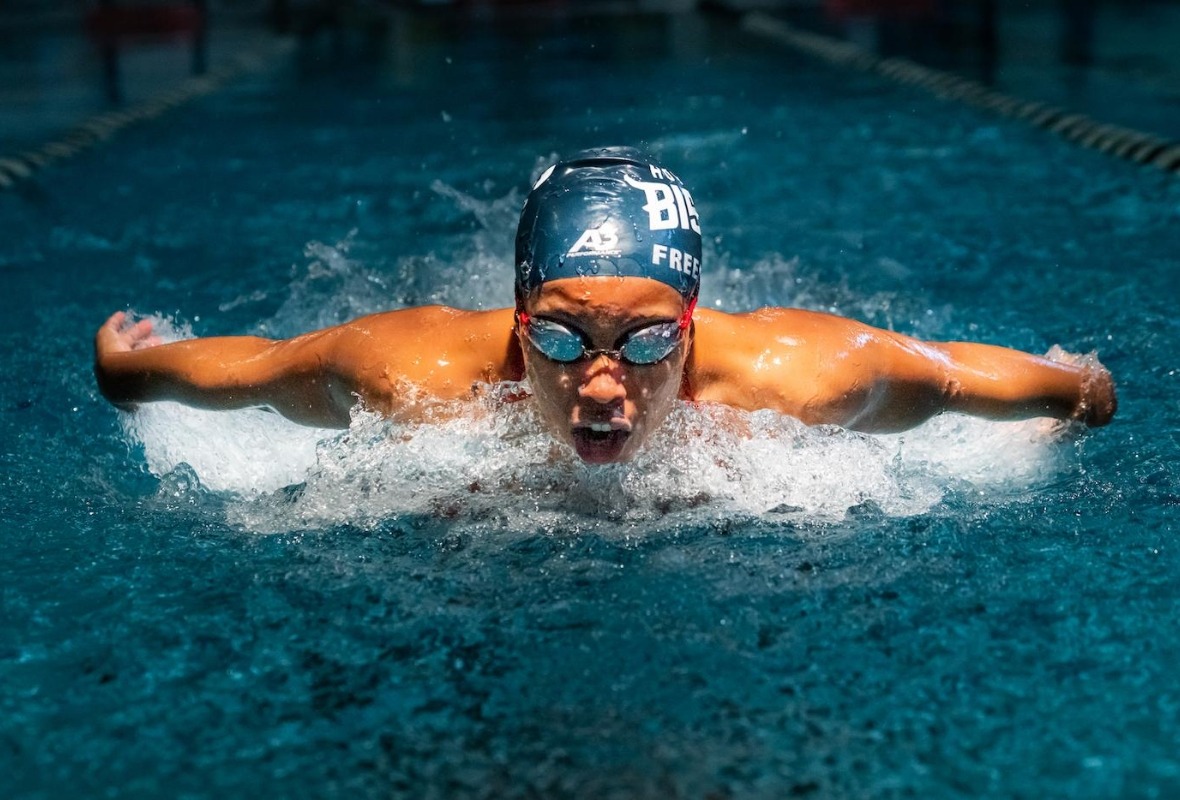 There's amazing potential for good in the world. Let's give it a chance and a voice.
You in?