Ashley Addiction Treatment
The Challenge
In 2021, over 106,000 people died due to drug-related overdoses in the U.S. alone. Those battling addiction often navigate isolation, shame, and the pain caused to loved ones, making it difficult to seek help for substance use disorder. Ashley Addiction Treatment, founded in 1983 by Father Joseph C. Martin and Mae Ashley Abraham, has treated over 45,000 patients over four decades. 
As a well-known and respected center providing both inpatient and outpatient treatment and recovery support services, the organization struggled to regain brand recognition after a name change and needed to differentiate itself as a leader in substance abuse and treatment. They turned to idfive to help refocus their brand, increase their reach, and solidify their position as experts on making lifelong recovery possible.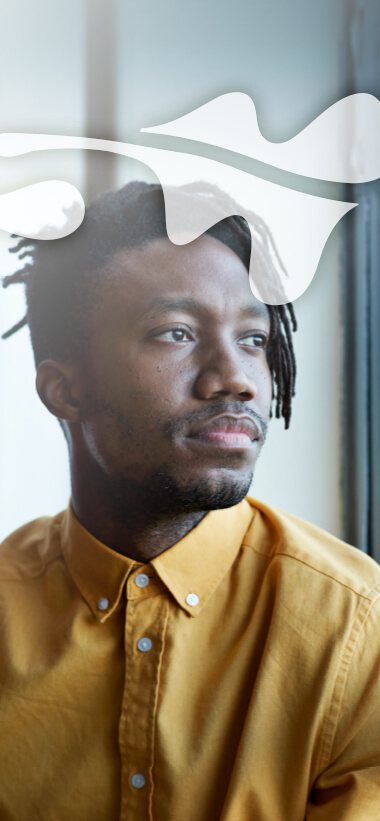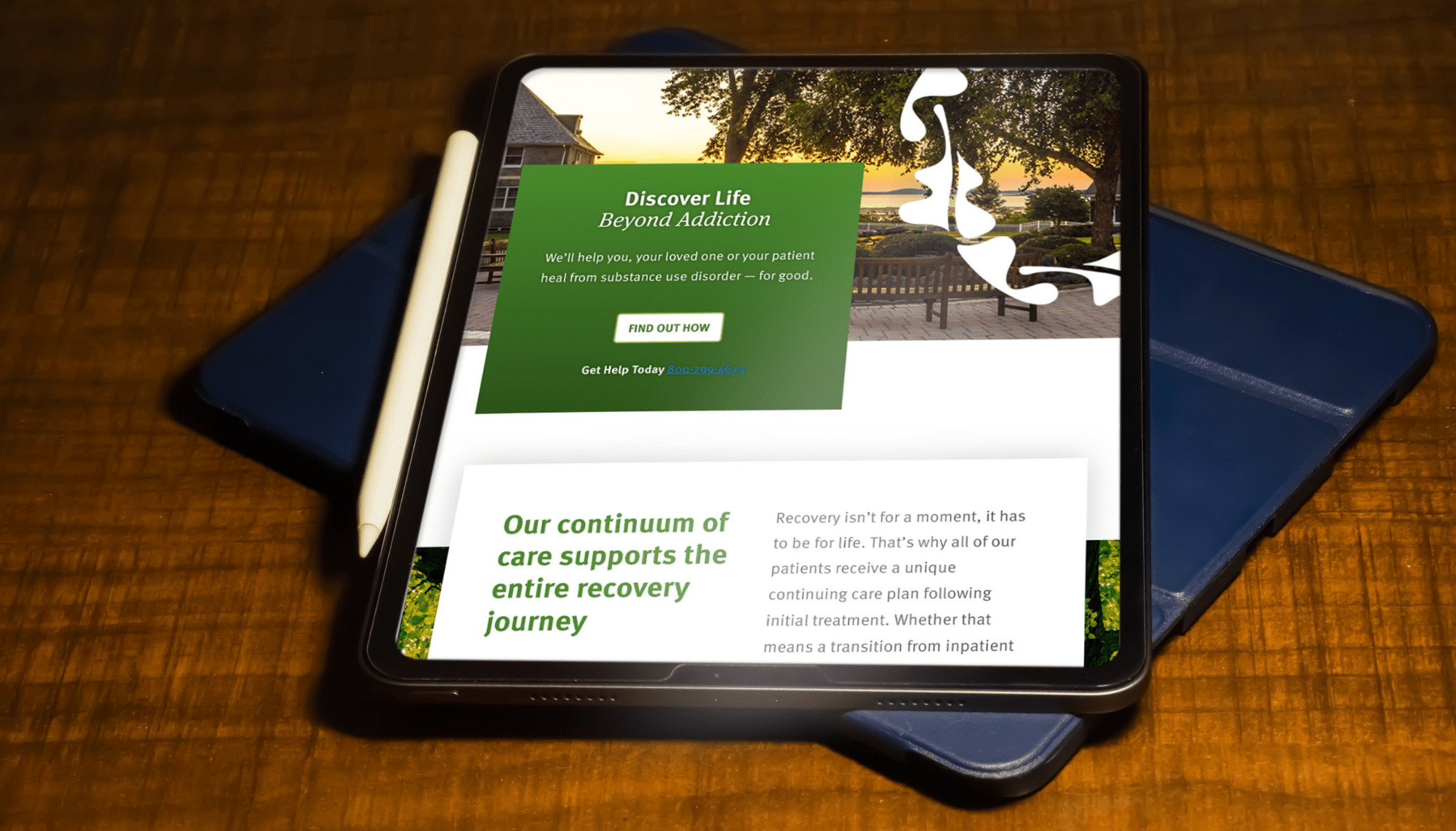 The Strategy
After an extensive series of interviews with former patients, senior leadership, and other members of the Ashley community, we realized that Ashley had an incredibly strong reputation with alumni and audiences familiar with their services. However, they needed new strategies to expand name recognition, articulate the Ashley experience, and broadcast their inclusive and innovative approach to treatment and resources while paying homage to their legacy as a pioneer in recovery and wellness.
Branding
With critical findings from our research and discovery phase, idfive updated Ashley's website and branding guidelines to a more contemporary identity that would stand apart from other addiction treatment centers and position the organization as a trusted resource. We also restructured Ashley's messaging on services, outreach, and expertise, to ensure the organization's values, impact, and mission were concisely articulated.
Design
Inspired by the beauty of their Havre de Grace campus, idfive capitalized on the natural surroundings to inform the new, more refined visual communications strategy and design. Ashley's updated style uses vibrant colors, illuminated photography, and their beautiful campus to tell their story.  
Ashley's refreshed logo is comprised of a modernized take on the original leaf-made wreath logo designed when Father Martin's Ashley founded the center. The more contemporary treatment is a reminder that while the center is modern, innovative, and forward facing, we recognize and celebrate the history as one of the pioneers in substance use disorder treatment and recovery. The idfive team paired the wreath with a new tagline, "Everything for Recovery," articulating that it is a lifelong investment in each patient to live healthy lives.
Media
We created a media plan that was straightforward: generate awareness among the general public and position Ashley as a thought leader in substance use disorder treatments and addiction expertise. In addition to social media buys, email campaigns, as well as print and search ads, the new brand guidelines provided by idfive now serve as a roadmap for Ashley to maintain a consistent visual identity and messaging across all media platforms.
Client success
Since idfive began its partnership with Ashley, we've seen a more concise representation of the Ashley identity across internal and external touchpoints. From social media and paid advertising to the website, Ashley's communications are now aligned and have a crisper, more distinguished visual identity. The clarity of the organization's brand as well as its updated digital presence through blogs and online articles allows Ashley to reach individuals and families in need, increase media exposure, and command a more elevated dialogue regarding substance use disorder and lifelong treatment strategies.
Up Next
Shaping the story of a niche experience.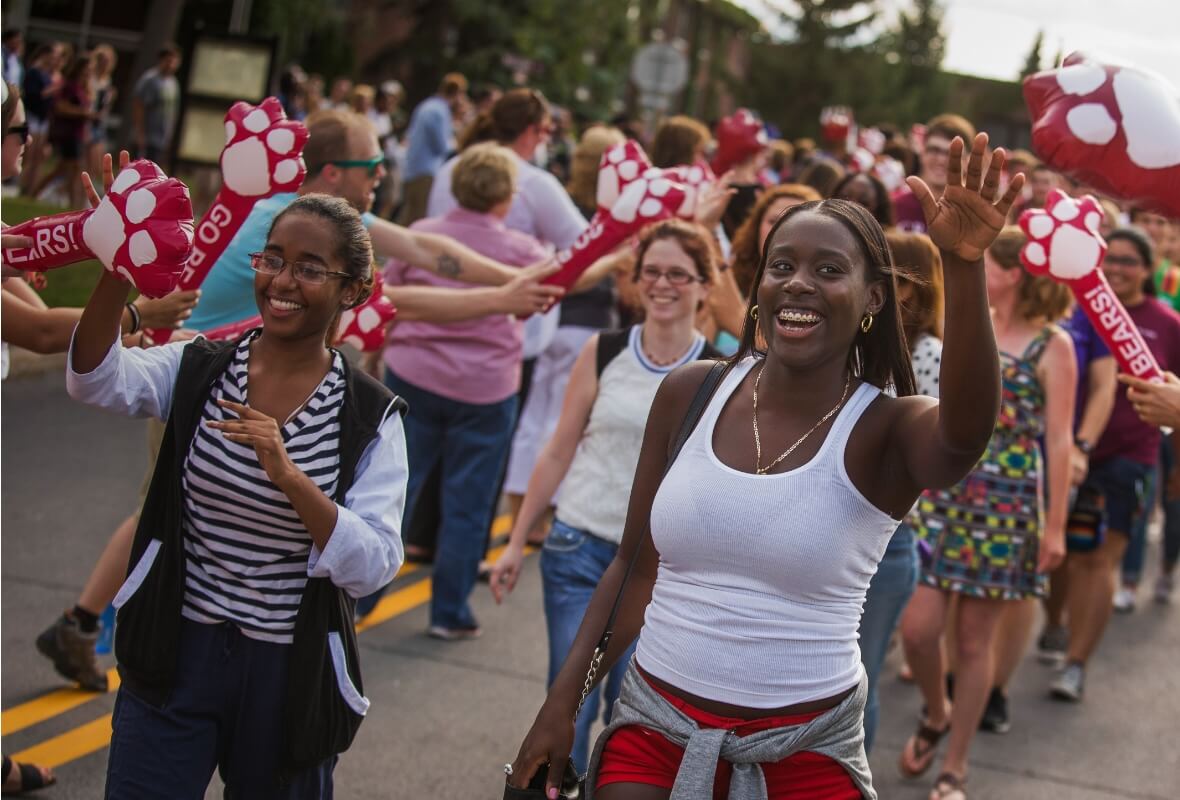 There's amazing potential for good in the world. Let's give it a chance and a voice.
You in?