Carroll Community College
The Challenge
Carroll Community College is a national leader in educational and career outcomes. But its website's challenging navigation didn't reflect how student-centric the College is, or communicate the campus's physical beauty and strong sense of community. The new site needed to speak effectively to Carroll's diverse audiences while being manageable within the College's limited resources.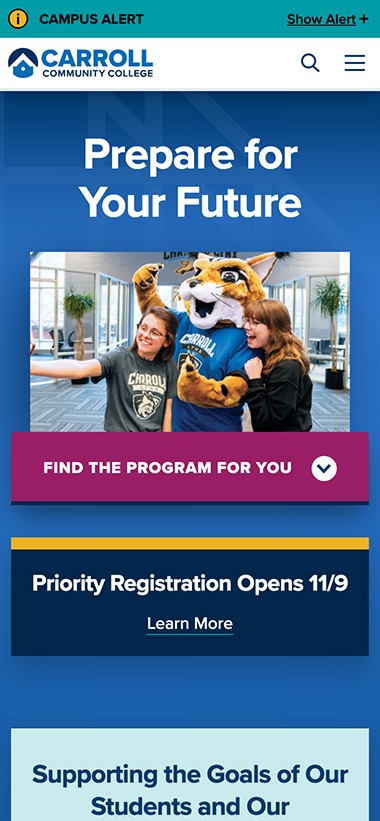 70+

Carroll credit programs and transfer programs

You love projects where the client's strength is the work's challenge. Carroll serves audiences from age 4 to 94. The site needed to speak to everyone.
The Strategy
Our comprehensive Discover 360™ process included interviews with representatives from Carroll's many stakeholders, including College leadership, staff, degree-seeking and continuing education students and their parents, and high school counselors. From those conversations, a very clear picture emerged of an institution that defied the preconceptions that many have of community colleges. People spoke of the quality of their educational experience, often citing how their time at Carroll — and the faculty who mentored them — far exceeded their experiences at four-year institutions. They highlighted the physical beauty of a campus that enriched the community with accessible cultural events and competitive collegiate athletics.
We learned about Carroll's range, from degree programs to personal enrichment courses, from skill-based training and certifications to the Summer!Kids@Carroll program. In the words of a staff member, Carroll "serves everyone from 4 to 94." A "Find What's Right For Me" page offers guidance for visitors to find the learning programs based on academic, career or personal goals. 
We knew that the redesigned site needed to convey Carroll's unique value proposition: a four-year college experience (or better) with an affordable two-year college tuition. But the project didn't end with the design and build of an easy-to-navigate, visually appealing website. The Carroll team needed assurances that they could manage the site in WordPress on their own post-launch.  idfive assessed what resources were available and what it would take to keep the site fresh. Armed with that knowledge, we built an intuitive CMS and provided a thorough CMS training session that was recorded for future reference and ongoing instruction.
Development
Along with ease of backend management, we integrated content from 25 Live, Acalog, and Active Directory. The goal being a seamless experience for users that also prevents duplicate content management for the Carroll team. 
The Result
Carroll's redesigned site provides users with intuitive navigation that meets the needs of its diverse audiences — from traditional college-age degree seekers to mid-career changers to retirees seeking personal enrichment. Design elements subtly reflect the College's iconic architecture, with photography that captures the campus's rolling hills and welcoming vibe.
Up Next
Giving voice to the liberal arts.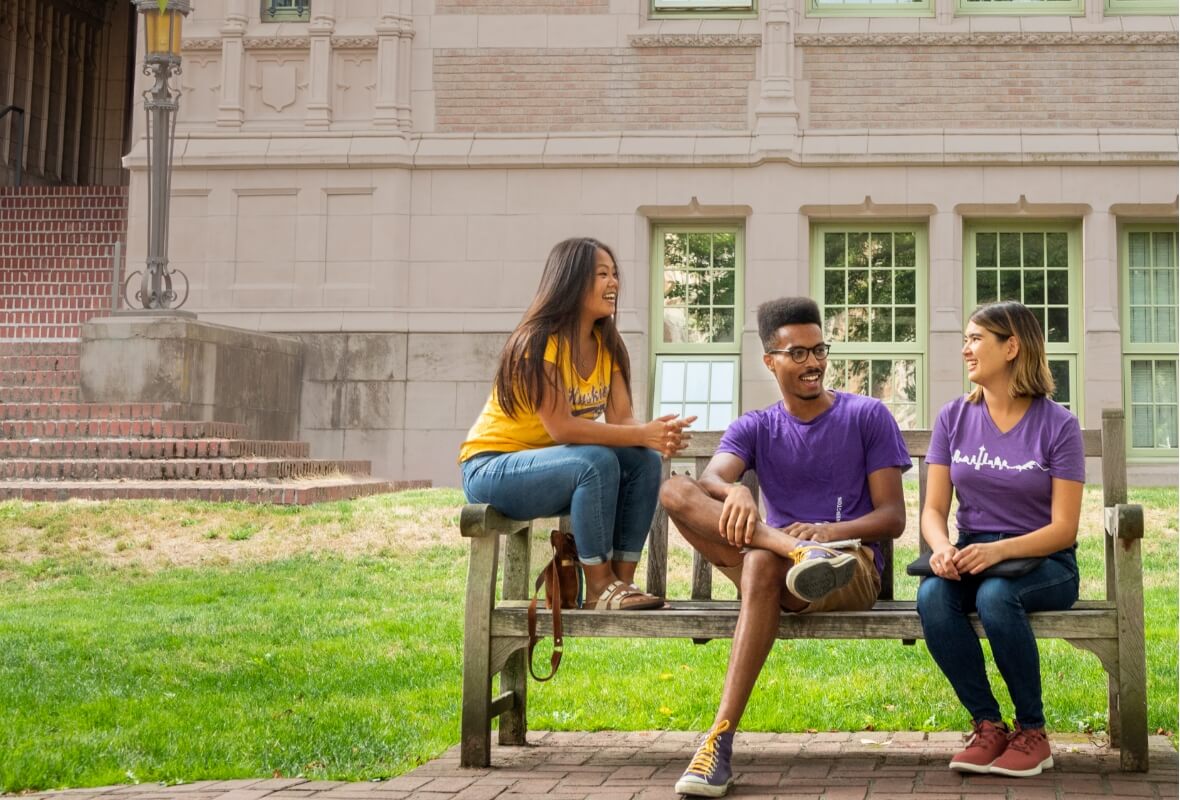 There's amazing potential for good in the world. Let's give it a chance and a voice.
You in?