University of Washington College of Arts & Sciences
The Challenge
In a world dominated by science, technology, engineering and mathematics, what is the role of the liberal arts? After all, if the "value" of a college education is the immediate return on investment, how can the liberal arts compete with highly-valued majors such as engineering or the applied sciences (eg. computer science)?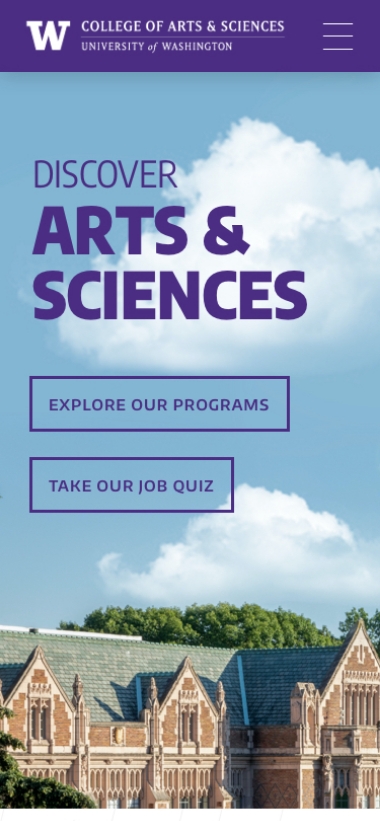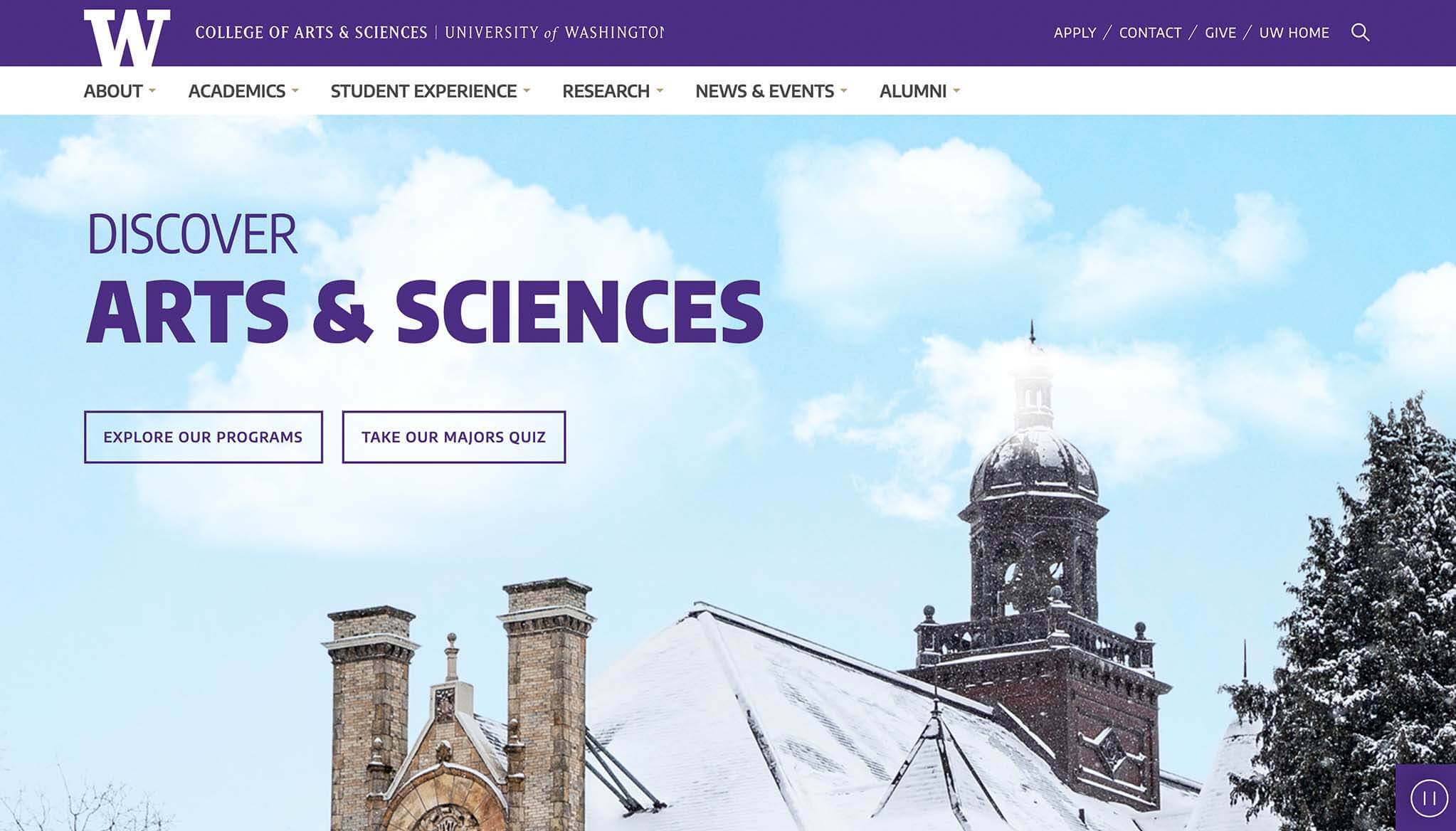 Strategy
Our Discover360 process also revealed that the University of Washington College of Arts & Sciences also suffered from a crisis of identity: at a university dominated by scientific research and technological innovation what was the role of the College in the entire UW web ecosystem? The answer came from the students we spoke to. What they cared about was what interested them. Out of this insight came the philosophy that drove our redesign efforts: "Let the Majors Speak for, and Define, The College."
Design
If the majors were going to speak for the College, the design had to feature their essence: the students and their environments at the university. Our design concept put the people of the College first, highlighting their diversity and their activities while studying at one of the most beautiful institutions in the United States.
Development
At a time when many Colleges of Arts & Sciences/Liberal Arts were shying away from their liberal arts roots, the UW College of Arts and Sciences decided to prioritize their commitment to the liberal arts, emphasizing the liberal arts' relevance to 21st-century work. We communicated this through interactive tools for prospective students to show that the liberal arts and sciences could lead directly to fulfilling careers.
Conclusion
Our redesign has helped the College of Arts and Sciences at the University of Washington redefine what it means to study the liberal arts in the 21st century, emphasizing both the diversity of thought and the diversity of the student body of the College. Through the use of both stunning imagery and interactive tools that help visitors discover what the liberal arts can mean in the twenty-first century, the new website doesn't just open up the College to a new generation of visitors but also helps recontextualize and more sharply define the College's role as part of the greater University of Washington.
Up Next
Elevating awareness in an uphill market.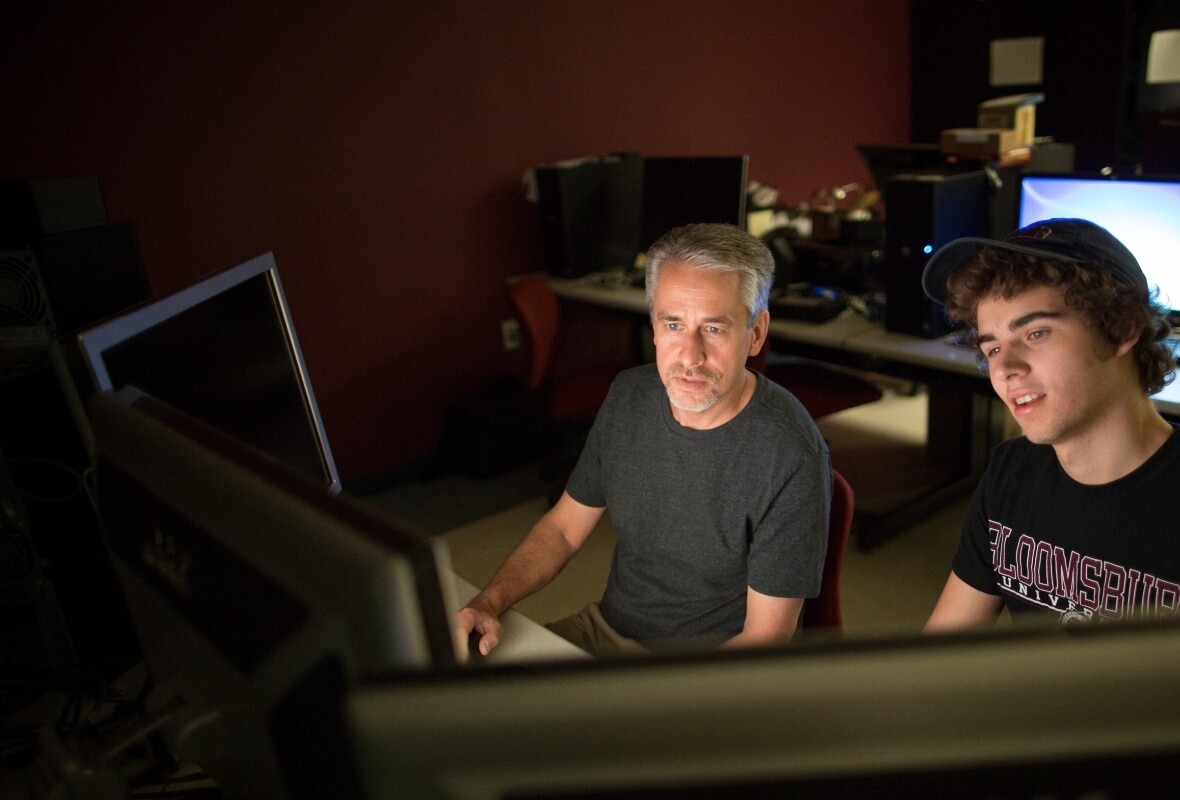 There's amazing potential for good in the world. Let's give it a chance and a voice.
You in?