East Stroudsburg University
The Challenge
With its distinctive Poconos location and proven commitment to student success, East Stroudsburg University was right to feel confident when it launched a brand refresh in spring 2020. We all know what happened then. However, we also know ESU's regional importance and potential are stronger than any COVID setback, and idfive got to work on a marketing strategy to prove it, with our sights set on increased enrollments.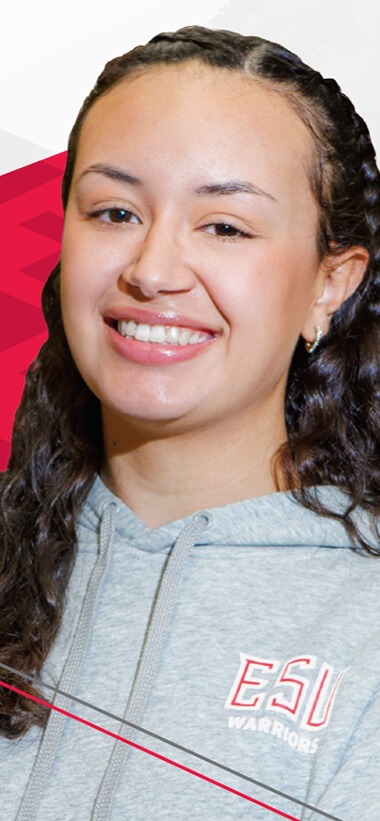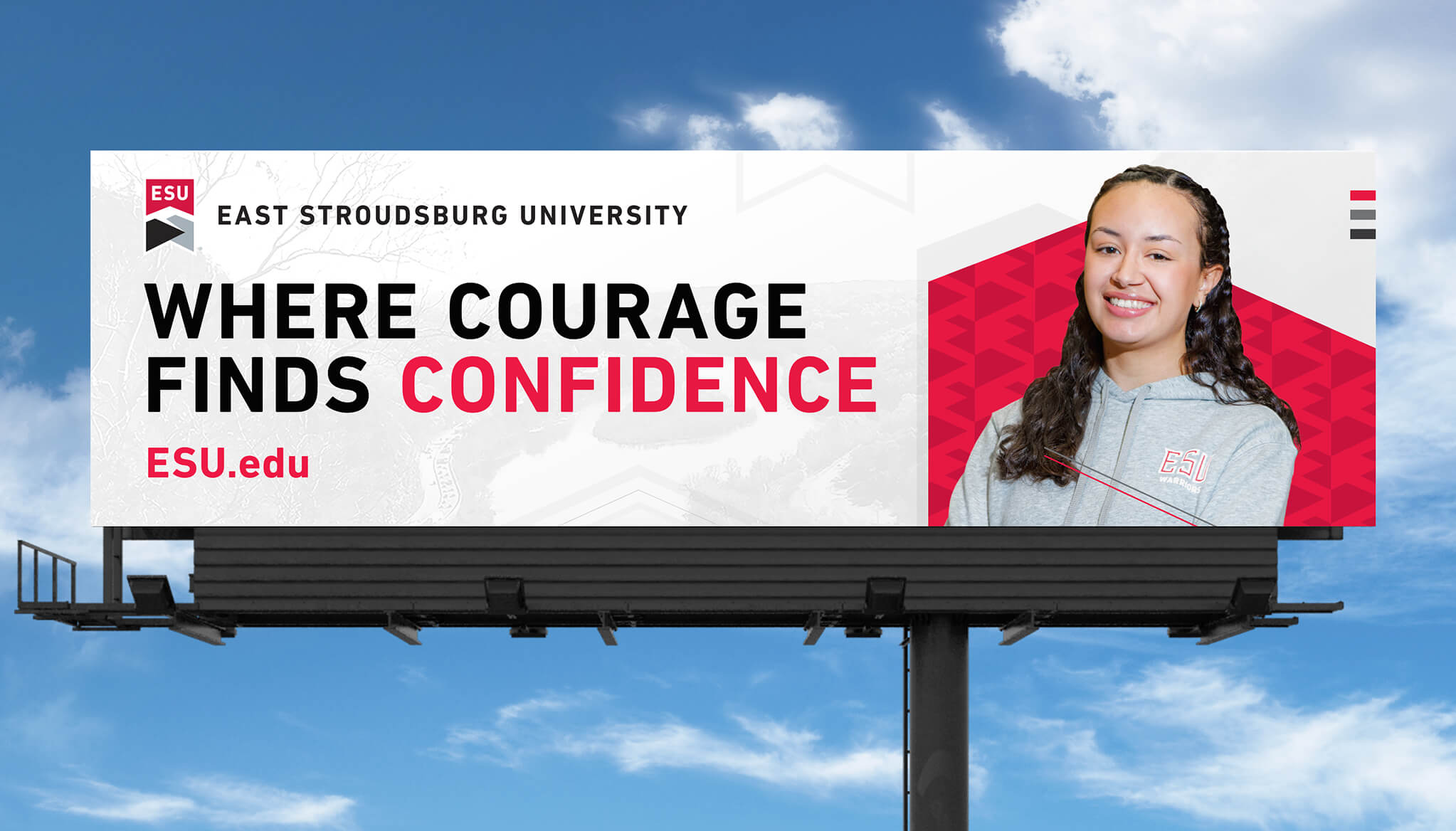 The Solution
Building on the University's tagline—Where Warriors Belong—idfive worked with the ESU team to reclaim home court advantage in the region. We developed the "Where Courage Finds Confidence" recruitment campaign to explore the who, what, and where of what sets ESU apart, with a clear focus on support, community, and belonging—important messages to the University's diverse student population.
Staying Power
Our efforts proved to have exceptional staying power, and what began as a simple marketing campaign got personal. Over the last two years, "Where Courage Finds Confidence" has been integrated into the institutional identity.
Our idfive team expanded the marketing framework into a diverse collection of assets to reach both internal and external audiences. With everything from paid social, billboards, and digital and print ads in local media outlets to reskinning interiors of athletic facilities, photography, custom iconography, and graphic treatments for the university website, idfive gave a voice to the spirit of ESU.  
We get it. Marketing isn't just marketing. It can mean more when done right. Bold art direction and student-focused, meaningful messaging can connect with all audiences and make clear that, at  ESU, you can find the courage and the confidence to face whatever challenges lie ahead. Our work with ESU beginning in 2022, furthered this effort. To maximize campaign effectiveness and build brand equity, not only did idfive further develop and strategically revamp ESU's overall brand to align with the new campaign, we also guided their media strategy in partnership with ESU and their media team. 
By October 2023, according to the Philadelphia Inquirer, ESU was leading the Pennsylvania schools for the largest jump in first-year students, with a 21% increase for fall 2023 and an overall enrollment jump of 6%. Now, that is how courage finds confidence.
Up Next
Expressing the wonder of space exploration.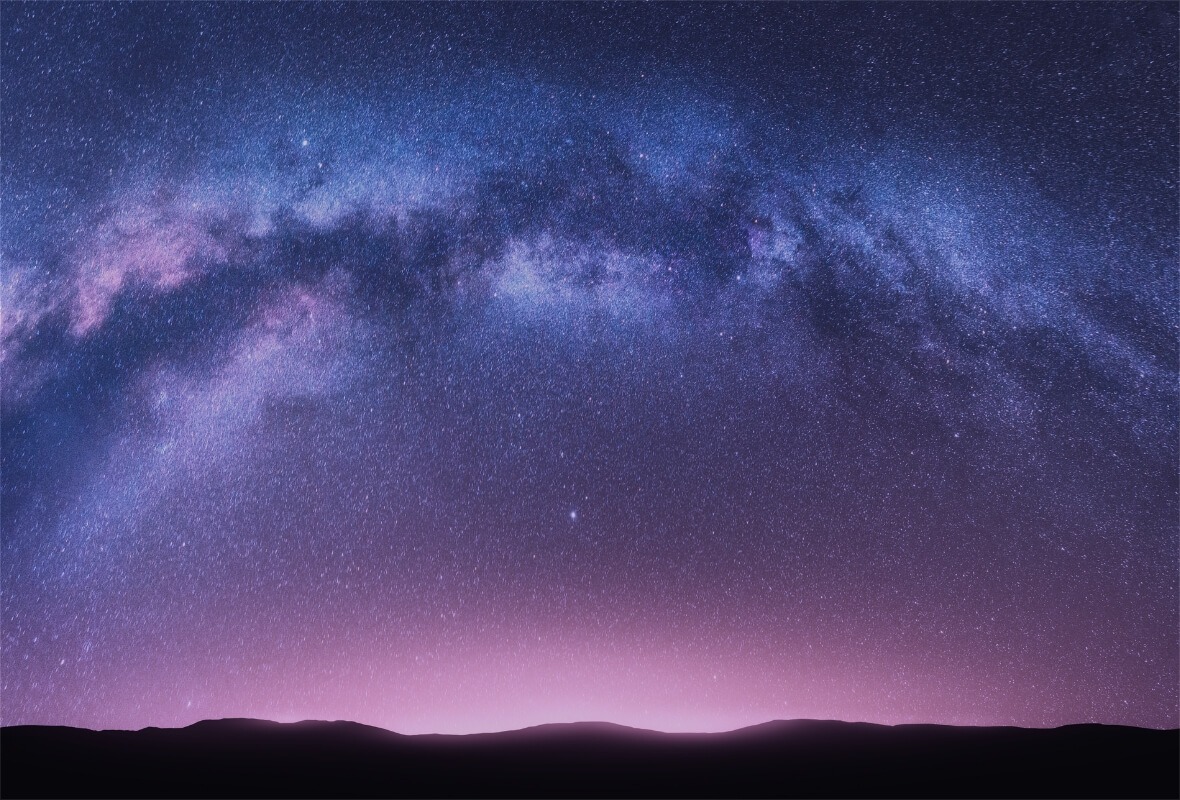 There's amazing potential for good in the world. Let's give it a chance and a voice.
You in?