Johns Hopkins APL Civil Space
The Challenge
The Johns Hopkins Applied Physics Laboratory (APL) Civil Space project needed a brand new website to communicate the magnitude and "cool factor" of their work — from defending the planet from asteroids to unraveling the mysteries of the universe — to multiple audiences. And they needed it in nine months. It was rocket science. Literally.
Check out the APL Civil Space website.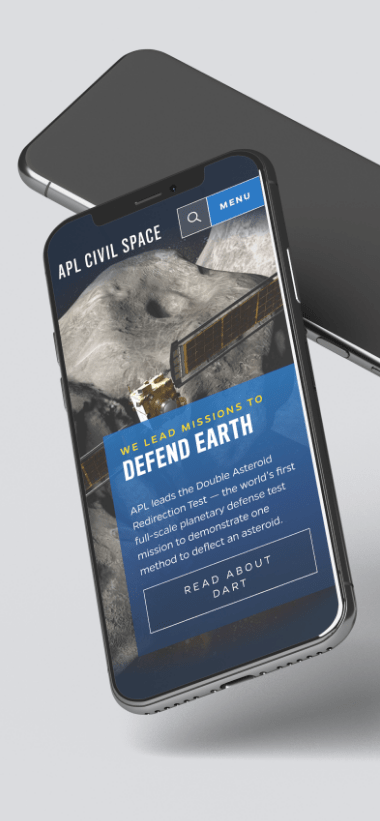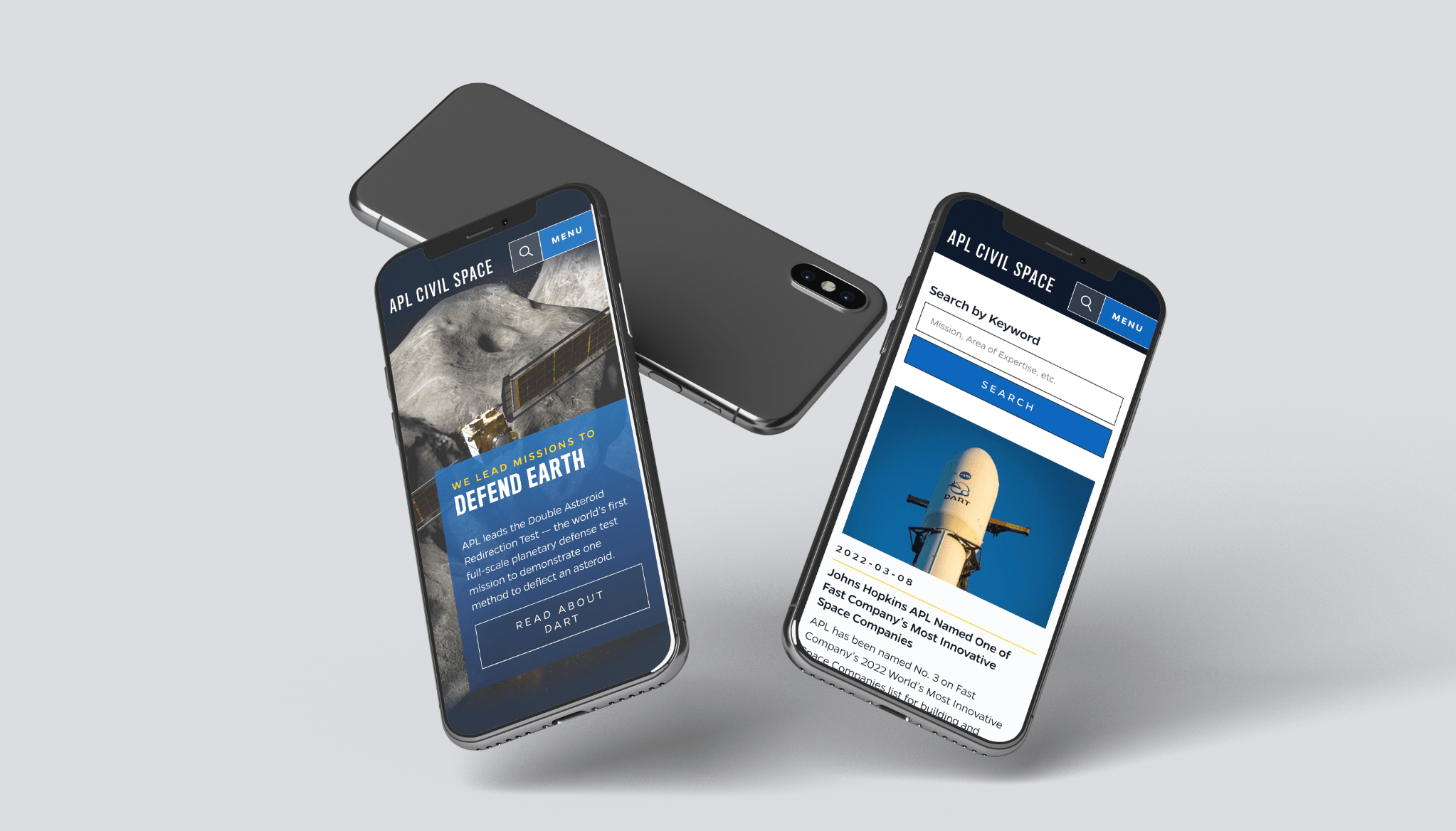 Going Boldly
Sure, idfive developers had created interactive maps before. But to meet the challenge of galaxy travel, they created a destination map of the universe — going boldly where no developers have gone before.
15
Number of templates, including an interactive galaxy map
Strategy
Following our tried-and-true script, an idfive team kicked off the project with our Discover360™ process. We spoke with scientists, engineers, management, marketers, and educators. [A side note: These are some awesome, inspiring folks, some of whom worked on the country's first space program in the '60s.] We surveyed a wide cross-section of potential site visitors. We geeked out on web analytics and content audits (not to mention interstellar space), and scoped out what others in the field are doing. Armed with all of that data, we were able to share with our partners a creative brief and strategic direction that would inform everything from site architecture to design. Our aha moment: The site needed to appeal to a wide range of audiences — from middle-school students to rocket scientists — without confusing the one or condescending to the other.
Then COVID-19 hit.
But the idfive team and our APL Civil Space partners refused to let a global pandemic get in the way of our momentum. We switched our brainstorming workshop to a virtual format and presented the first rounds of a proposed Information Architecture and wireframes. Following revisions and approvals, we moved to the design phase and presented three concepts. Elements from all three were incorporated into the final design.
To meet the tight timeline and maximize budget, our developers completed the front- and back-end work concurrently with the design phase, relishing challenges like building a map-of-the-galaxy app. Our copywriters made sure that the final copy would appeal to space novices and rocket scientists alike.
Design
The visuals needed to be as awe-inspiring and compelling as space itself. Our design "North Star," as pointed out in the project creative brief: "Think of the first time you saw the night sky on a clear, moonless night — away from artificial light or interference." One picture = 1,000 words.
Development
idfive developers took the challenge of engaging site visitors to a new level by creating a Drupal 8 widget with Augmented Reality and 3-D assets that delivers state-of-the-art space instruments to your screen. Or maybe you have an iOS and want to drop the New Horizons spacecraft on your kitchen counter.
Conclusion
The APL Civil Space website engages school children, rocket scientists, and everyone in between with a richly visual, highly interactive experience — one that piques curiosity, encourages further exploration, and induces wonder. Just like the night sky on a clear, moonless night.
Up Next
Showcasing the depth of a lakeside leader.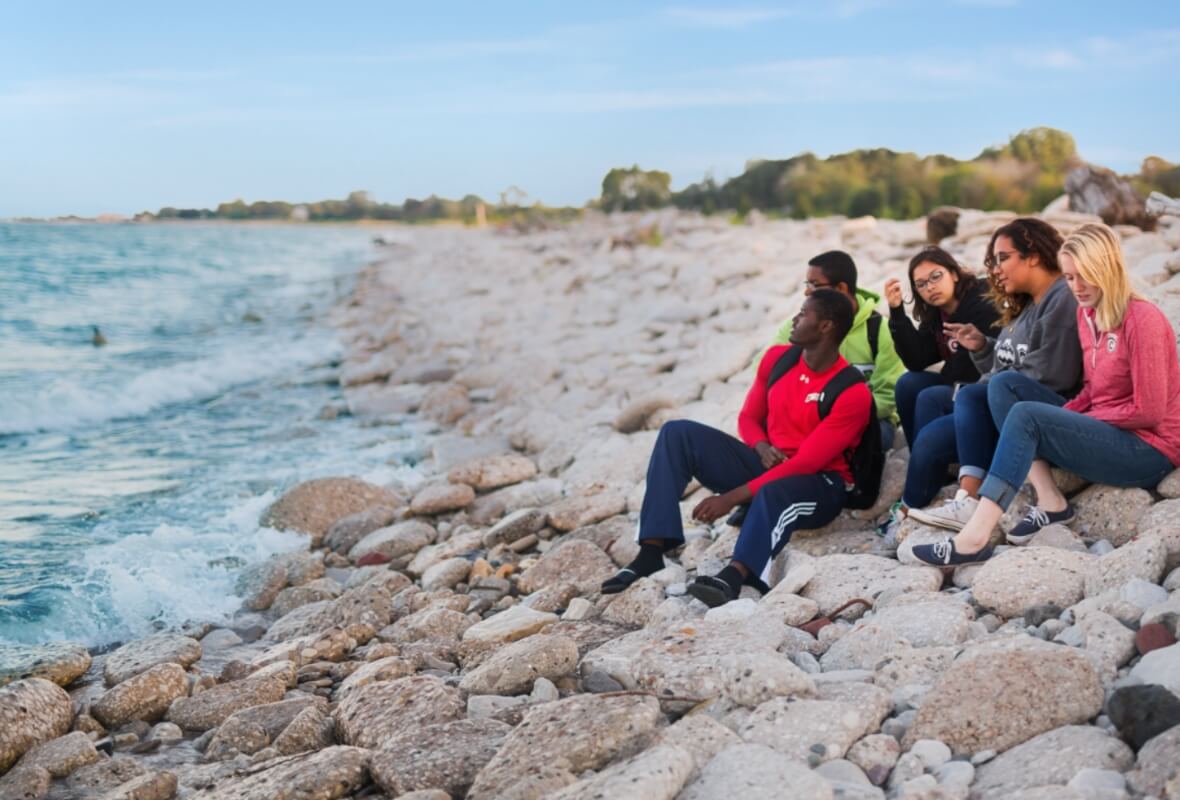 There's amazing potential for good in the world. Let's give it a chance and a voice.
You in?