Kennedy Krieger Institute
The Challenge
The Kennedy Krieger Institute is a place like no other—they're an outpatient center, a school, a research and advanced training center, and a home to numerous community programs. Their dedicated physicians, researchers, therapists, and educators work in concert to target the problems involving the developing brain, in order to unlock every child's full potential. The Institute is so diverse and so active that many visitors to the Office of Philanthropy website were faced with an overwhelming array of ways to help or get involved, receiving limited information about the actual patients. They wanted to redesign their website to make this connection. This website needed to express the Institute's impact, encourage people to give and express the story of the lives they're touching.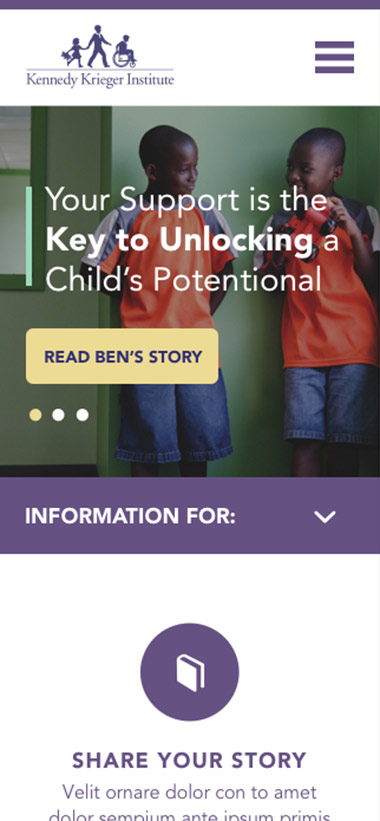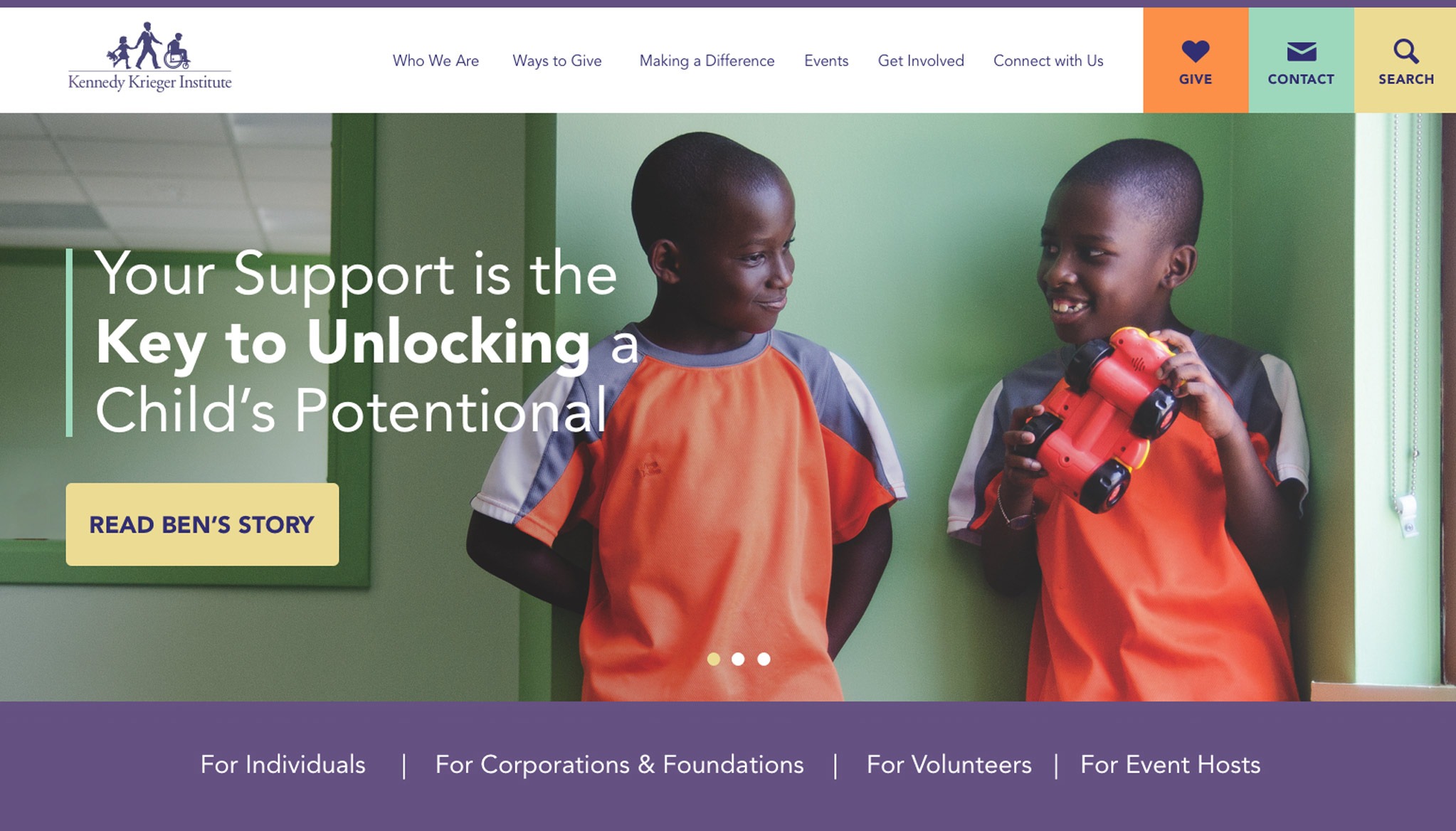 The Solution
idfive and the Kennedy Krieger Institute began the Office of Philanthropy website redesign project by identifying the Institute's core web visitors and then understanding what each constituency would need to know to help out. The new website provides a clear pathway for all visitors and guides them to specific involvement opportunities, all the while encouraging giving with stories about patient experiences and insight into how all forms of support can make a difference. Big, beautiful photography made the patients the centerpiece of the website, and prominent features like the "Make a Difference" blog inspired visitors to dig deeper into the personal stories of the patients. It was these choices that allowed the website to convey the bright and inspiring work being done by the Institute, as well as the lives of the ones they're helping.
Up Next
Inviting the world to 100 dinners.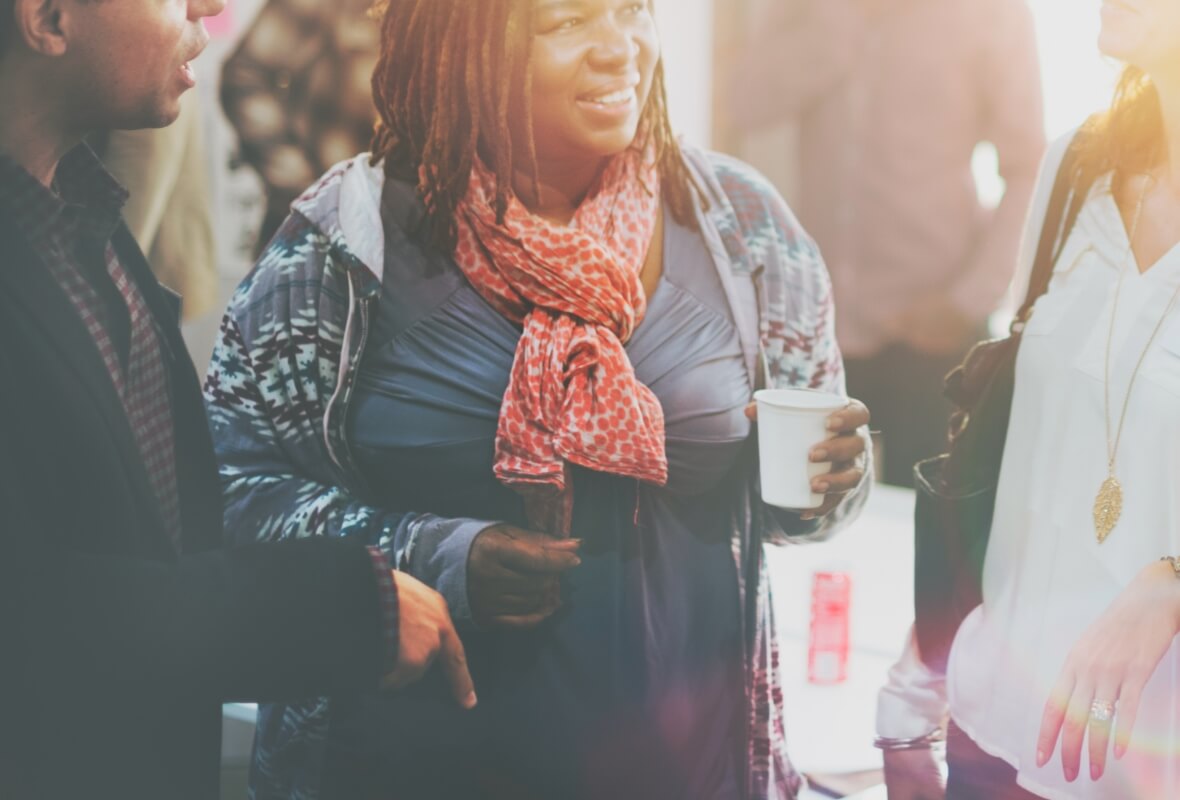 There's amazing potential for good in the world. Let's give it a chance and a voice.
You in?