Live Baltimore
The Challenge
Live Baltimore, a nonprofit organization whose mission is to recruit and retain Baltimore City residents, needed a new website that could convince a wide range of potential renters and homebuyers why Baltimore is the right place for them to find a home and stay long-term. It also needed to offer them the tools and resources to do so.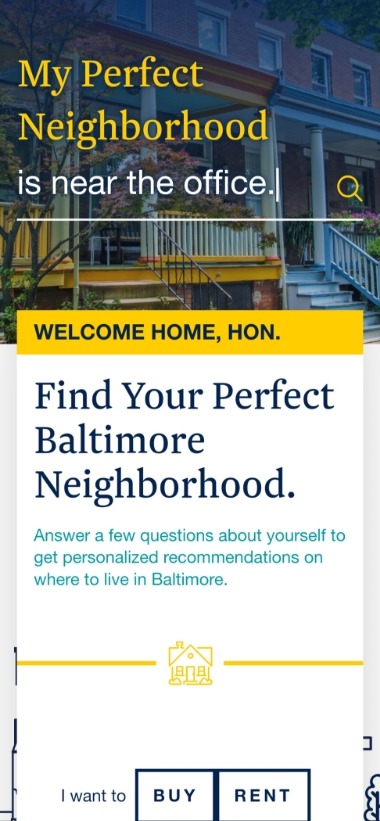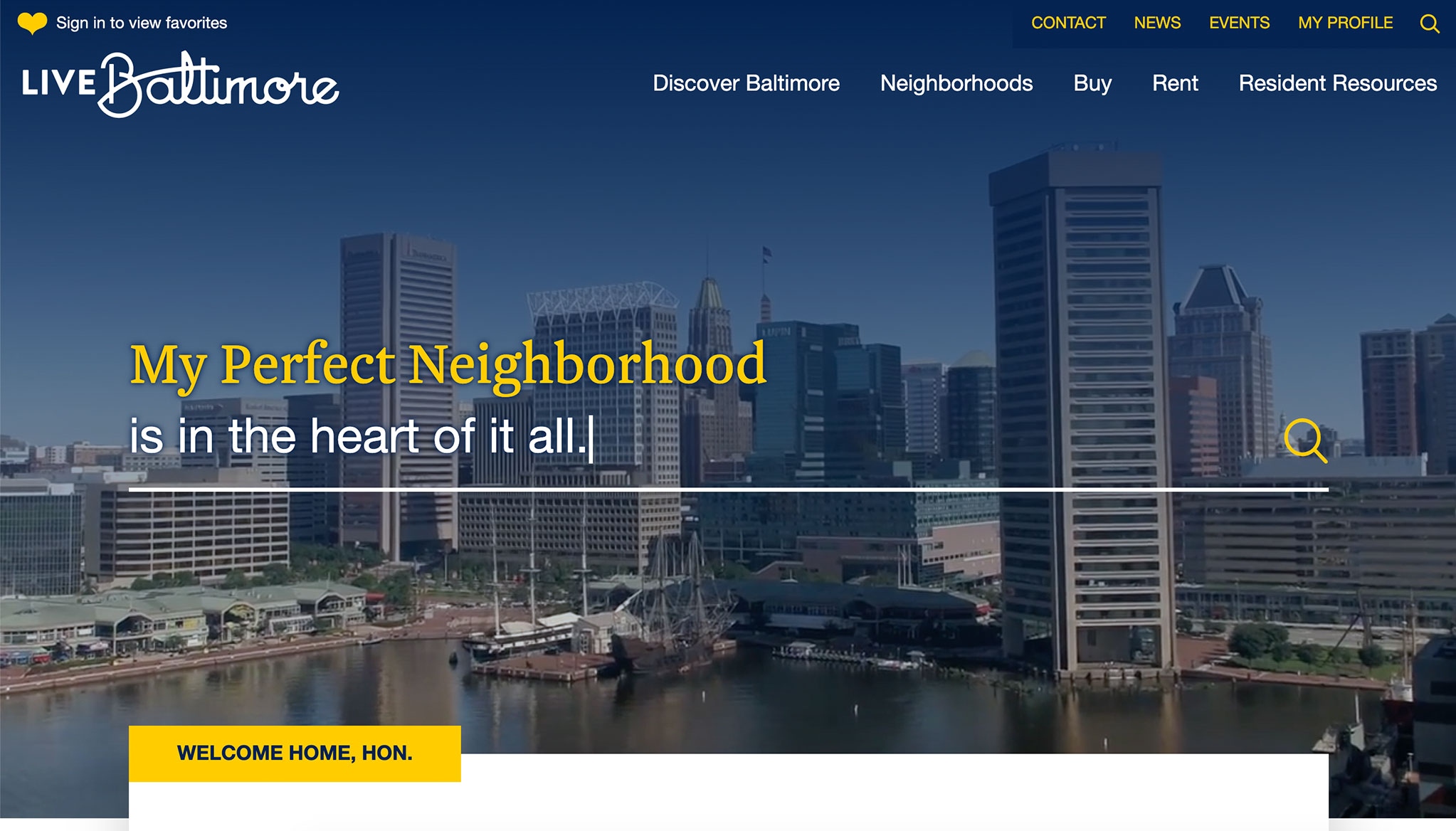 278

Neighborhoods in Baltimore

Live Baltimore opened my eyes to so many new neighborhoods and made me want to get out and explore the city. I love that this website allows users to search by what is most important to them, whether that means walkability, kid-friendliness, or being close to the water.
Strategy
How do you promote a "city of neighborhoods" and connect potential residents to the areas that best fit their needs, priorities, and preferences? idfive developed an interactive quiz that matches potential homebuyers and renters with the City's neighborhoods according to major criteria such as:
Cost

Neighborhood "vibe"

Commuting distance to work
Site visitors have the option to set up My Personalized Moving Planner, an account that stores neighborhood recommendations, provides access to financial incentive programs, receive one-on-one consultations with Live Baltimore staff members, and connect with participating real estate agents who specialize in select neighborhoods.
Webpages for each neighborhood offer a glimpse of what it's like to live there, with "At A Glance" information providing:
Estimated mortgage

Estimated rent

Median Home Purchase Price 

Home types

Percentage of residents who own/rent
A "Meet Your Neighbors" callout section provides links to community organizations and homeowners associations, and many neighborhood pages feature residents who share an insider's look and who users can contact directly for more information — a uniquely personal touch.
The nonprofit's homebuying resources are also easily accessible through user-tested navigation, as well as information about Baltimore city services; public and private schools (with map); major employers; colleges and universities; and homeowner incentive and loan programs.
Site visitors can sign up for Live Baltimore-sponsored events (currently held virtually) — such as the Trolley Tour of Baltimore neighborhoods — and open forums on topics such as school options and mortgage tips.
Design
The site's visual assets feature uniquely Baltimore iconography to embrace and celebrate the city's diversity, distinct culture, rich history, and quirky personality — it's Baltimore, Hon!
The organization's long-standing and highly successful "I ♡ City Life." imagery was incorporated strategically in the redesign.
Development
Our developers love a challenge. Here's what they loved about the Live Baltimore redesign, by the numbers:
The site has integrations with at least 9 supporting services—Salesforce, Google Maps, Recaptcha, Walkscore, YouTube, Vimeo, Eventbrite, Google Translate, and Sendgrid.

The design includes 14 different content types, 12 with the capability of being saved to user profiles.

The three different maps share as much code as possible, but serve different functions and have different requirements. 
9
services integrated into the site
The Result
An engaging, entertaining, and informative website that is as unique as the city it promotes.
Up Next
Welcoming students of all faiths.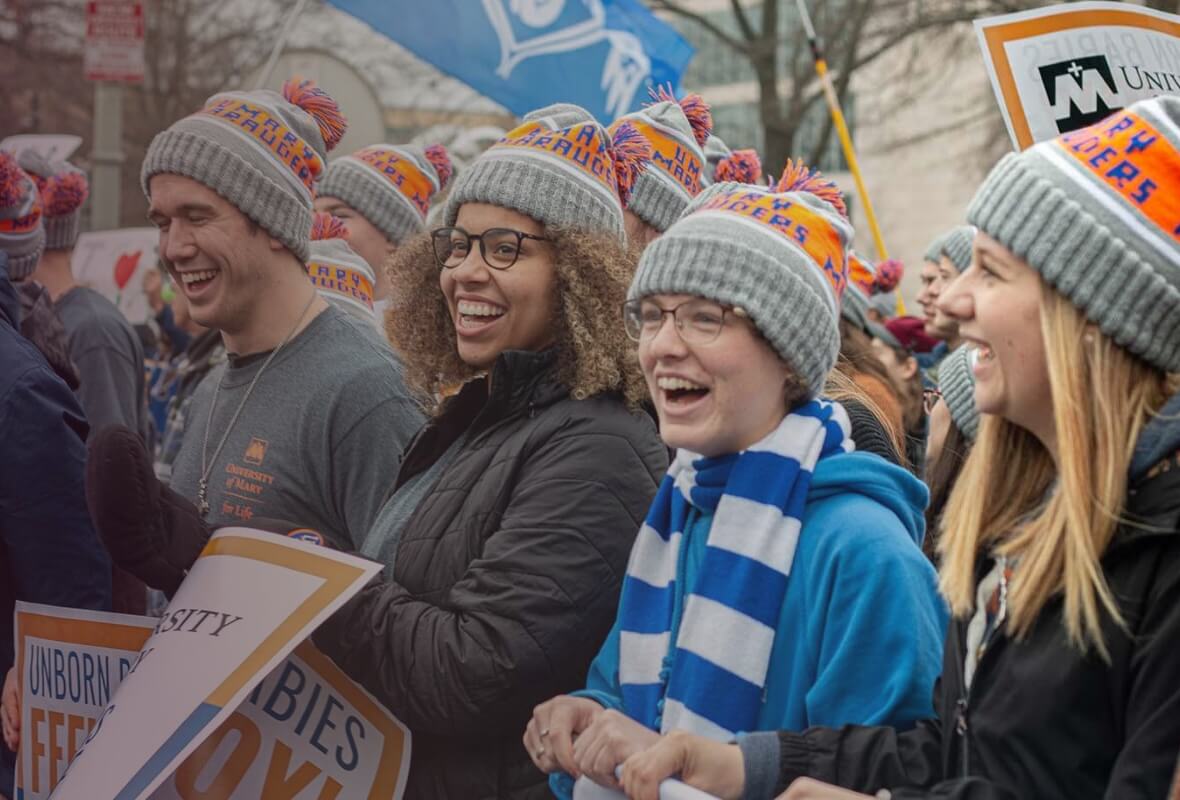 There's amazing potential for good in the world. Let's give it a chance and a voice.
You in?