University of Mary Online
The Challenge
To expand the reach of their online and distance degree programs, the University of Mary decided to give the programs their own site. But, to succeed, they needed to figure out how to best integrate dozens of disparate programs while embodying the school's promise and commitment to faith.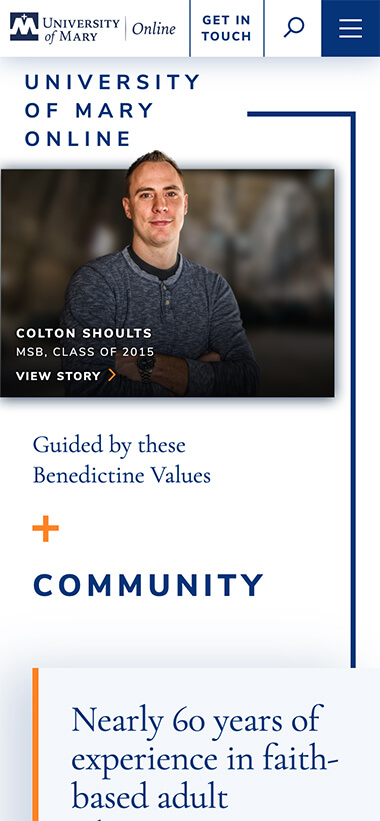 50+

Number of programs that needed to be integrated into one site.

It was incredibly exciting helping University of Mary launch an entirely new type of online university. Our combination of a rapid and in-depth discovery process led us to the insights that helped this institution hit the ground running when the site was launched.
Strategy
With online degree and certificate programs in fields ranging from music to respiratory therapy — along with a robust workforce development program that is also available online — the University of Mary Online had a diverse set of offerings and a wide range of audiences they needed to appeal to. But how?
We found a way. Visits to the campus and meetings with the school's leadership revealed the way that University of Mary's deeply held Benedictine values united the community. To make a diverse site work, we knew we needed to ensure everything the university did online was tied to those same values.
User Experience
To integrate such a wide variety of programs with a singular — and singularly powerful — educational mission, our UX team developed an experience that first immerses users in the University of Mary's deeply held values and then allows them to easily explore the educational opportunities, career outcomes, and student support services.
Design
Working in tandem with our UX team, our designers focused on creating a design that clearly communicated University of Mary's deeply held beliefs along with its high-quality, modern educational programs. The blending of tradition with modernity took plenty of thought and consultation with university leadership, but the results are exceptional.
The site's design brings together of-the-moment graphical elements and movement with bold textual elements that directly communicate the university's traditional, Benedictine mission and its commitment to producing servant leaders. The effect is a dynamic site that positions University of Mary as a great choice for students seeking a quality, online Catholic education.
Content Creation
Gathering all of the university's online and distance programs into one site and optimizing it for search engines required our copywriters to be both thorough and efficient. In collaboration with the university, they devised a successful strategy for standardizing and optimizing the program pages while leaving enough room to capture each program's unique offerings.
Development
The diversity of program offerings demanded a site that could contain a variety of content while still being easy to update when specifics change. Our developers achieved this by creating an extensive library of plug-and-play modules that maintain the site's look and feel while providing exceptional flexibility and the ability to revise content quickly.
Client Success
With the launch of University of Mary Online, the university achieved their goal of creating a site that highlights their online and distance programs in a way that captures their quality and Catholic values. And our SEO efforts have been highly successful, with Google organic search accounting for over half of the RFIs to-date.
60%
RFIs attributable to SEO
Up Next
Welcoming students of all faiths.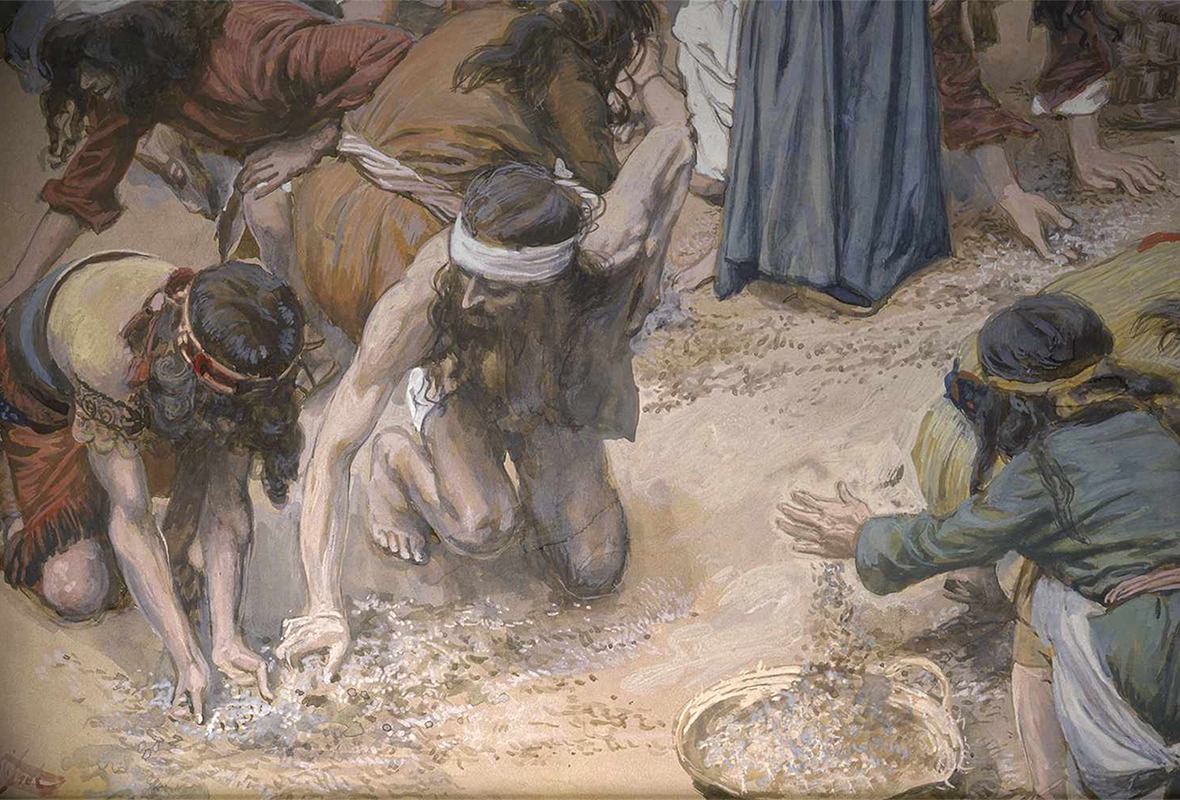 There's amazing potential for good in the world. Let's give it a chance and a voice.
You in?