Maryland Food Bank
The Challenge
In a time when nonprofits across all sectors must constantly compete for attention and dollars, how could the Maryland Food Bank (MFB) amplify its mission to fight food insecurity in the state? As idfive dove into research, one thing became clear: to drive fundraising and raise awareness, MFB needed to make hunger personal by telling compelling stories and extending its connection and conversation with multiple audiences.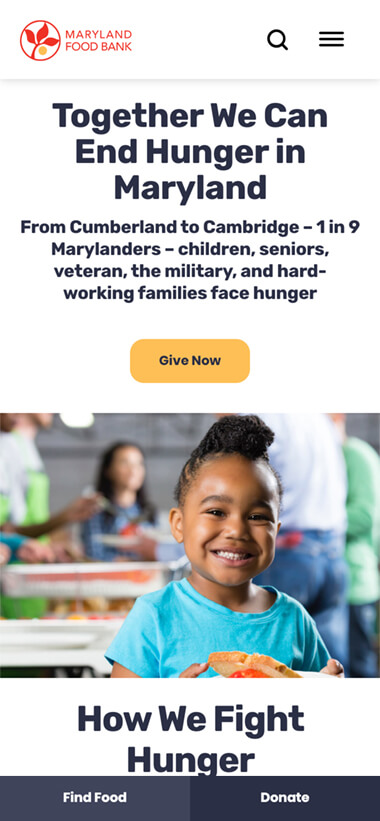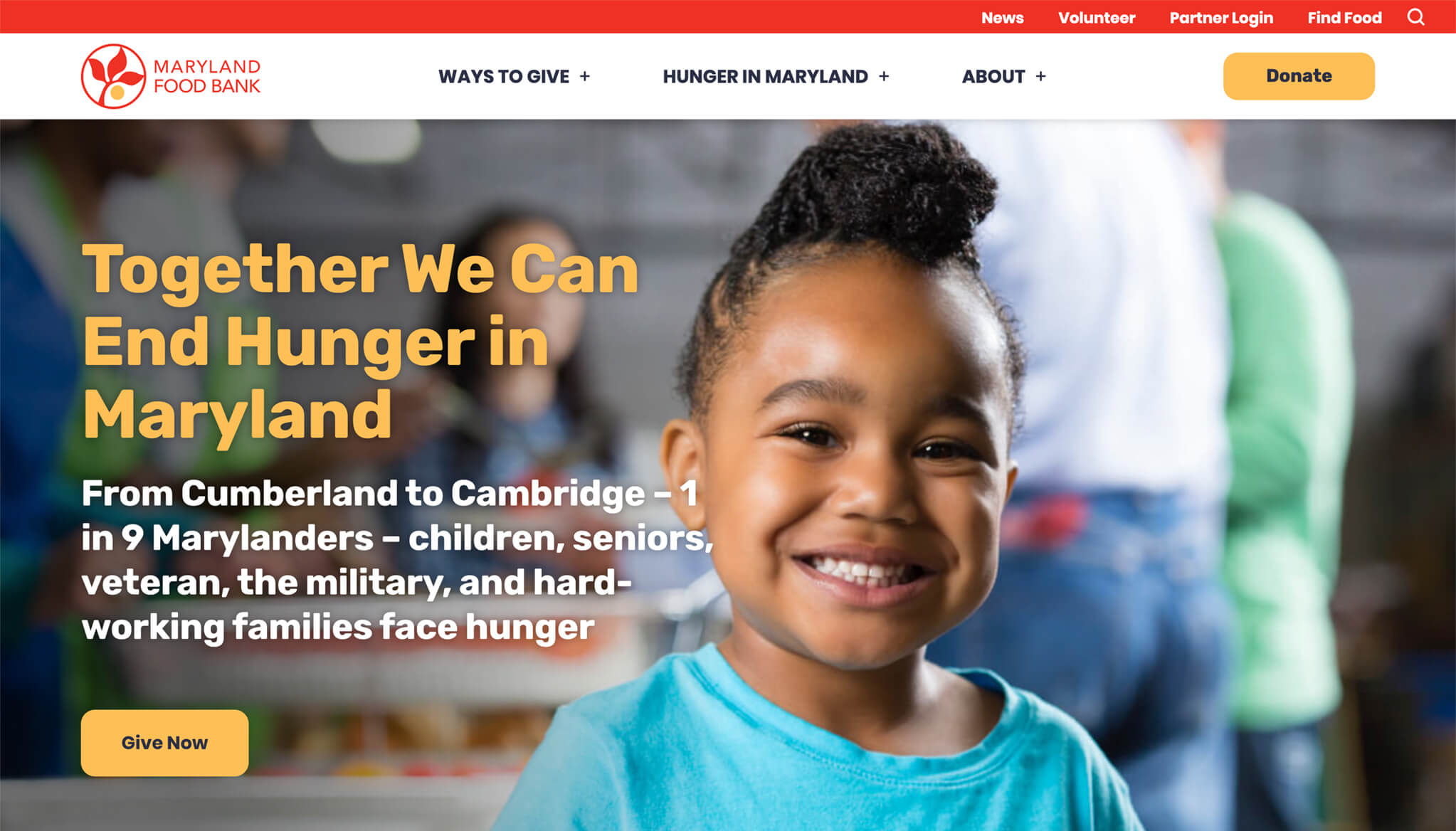 Design
We combined MFB's existing brand with the additional knowledge gained during our discovery process to flesh out a fuller design toolkit for the website. Slightly rounded corners throughout and a new, rounded typeface keep it feeling approachable yet grounded in the serious nature of their mission, while the bright colors bring in a sense of hope and energy.

User Experience & Strategy
In addition to streamlining the user experience of the online giving process, we developed an integrated advancement strategy based on the organization's ambitious strategic plan. The campaign concept — "It takes more than food to end hunger" — positions the Maryland Food Bank as an expert on food insecurity and communicates its multifaceted approach to resolving the issue.
Development
Content is what makes or breaks most websites, and we knew MFB was no exception. Our development team listened to the food bank to understand their content-creation roadblocks and developed a flexible, easy-to-manage front end to their CMS that made it simple and intuitive for their internal staff to create and manage content.
Outreach & Fundraising
Research conducted during the web redevelopment phase led to insights that laid the foundation for a campaign celebrating MFB's 40th anniversary, which drove giving to new levels. The campaign, combined with the new site, helped MFB reach new audiences while strengthening the relationships they already had with donors, volunteers, and partners in Maryland and the surrounding region. But this kind of synergy between advertising and the web is nothing new to us. As Matt McDermott, associate vice president of creative strategy says, "This is what makes idfive so good at working in the nonprofit space: we view every project in the context of the audience journey, from advertising to website to nurture and outreach."
Client Success
The brand new website has been a resounding success. Since launch, the top visited pages have been Find Food, Donate Today, Ways to Give, and Volunteer — which quite literally represent the actions MFB wants its audiences to take.
Up Next
Designing a website as bright as the future.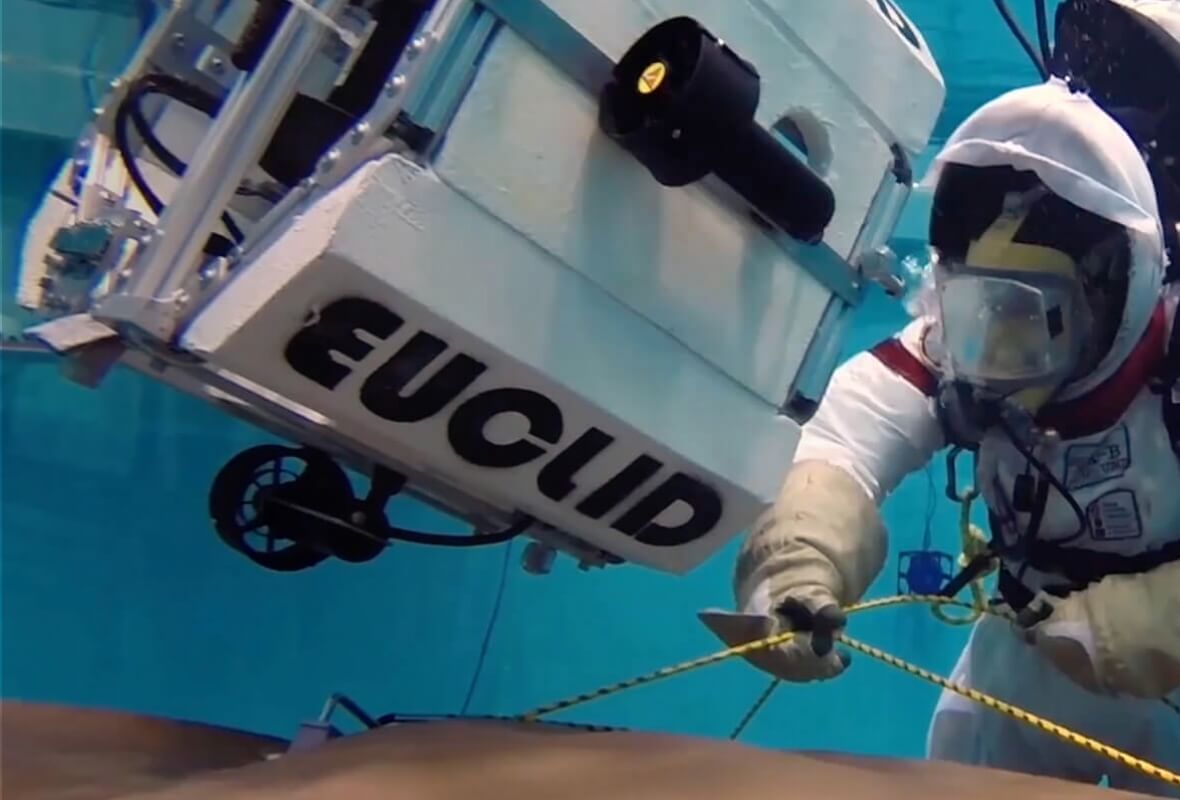 There's amazing potential for good in the world. Let's give it a chance and a voice.
You in?