Maryland Food Bank
The Challenge
In Maryland, it is estimated that 1 in 3 people experience food insecurity—the Maryland Food Bank (MFB) is addressing this issue head-on. In a time when nonprofits across all sectors must constantly compete for attention and dollars, how could the Maryland Food Bank amplify its mission to fight food insecurity in the state? 
As idfive dove into research, one thing became clear—the MFB needed to increase its outreach, inform a wider audience, and present a compelling appeal for support and partnership to be successful in improving the lives of Maryland families.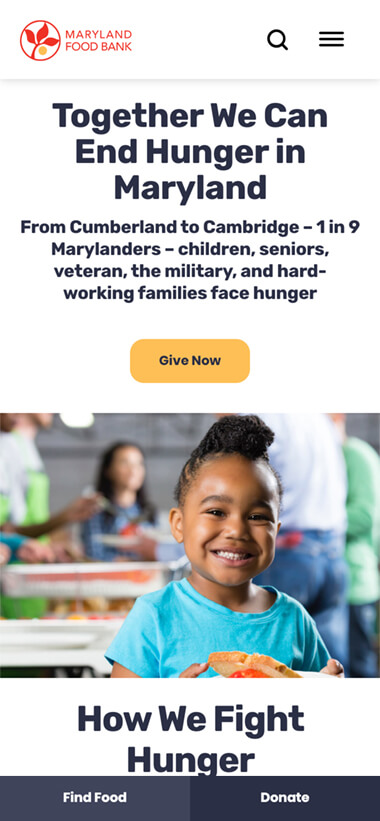 Outreach & Fundraising
Research conducted during the web redevelopment phase showed lackluster engagement numbers and poor Search Engine Optimization (SEO). These discoveries laid the foundation for a new website design and a content strategy capitalizing on the celebration of MFB's 40th anniversary, which drove giving to new levels. The campaign, combined with the new site, helped MFB reach new audiences while strengthening the relationships they already had with donors, volunteers, and partners in Maryland and the surrounding region. But this kind of harmony between advertising and the web is nothing new to us.
Design & UX
Visual identity, graphic and typographic treatments are an extension of an organization's personality. Slightly rounded corners throughout and a new, rounded typeface keep it feeling approachable yet grounded in the serious nature of its mission, while the bright colors bring in a sense of hope and energy.
We combined MFB's existing brand with the additional knowledge gained during our discovery process to flesh out a fuller toolkit which included tools such as an interactive "Maryland Hunger Map." The map uses data to inform volunteer activities as well as programming and policy decisions of partner agencies and local governments working together on this issue.
Print Collateral & OOH
In addition to the website redesign, we extended the new and refreshed visual identity to other collateral, like vinyl wraps, magazine spreads, and other printed materials. This cohesion ensures people will recognize MFB's work, be it online or in person.
Client Success
Since its launch, the top visited pages have been "Find Food," "Donate Today," "Ways to Give," and "Volunteer"—which quite literally represents the actions MFB wants its audiences to take. Finding effective ways to get families the resources they need, connecting financial supporters to the urgency of the crisis, and recruiting a team of committed volunteers are how informed design addresses our communities' most pressing challenges.
Results
Since MFB was founded in 1979, it has served millions of meals, helping thousands of families put food on the table, as well as fund community initiatives to help people find jobs in the food industry. At idfive, we were energized by MFB's conviction. We joined them in imagining a Maryland where children don't struggle to learn, working families no longer debate how to manage bills—older adults aren't hampered by limited mobility, and people in Communities of Color can overcome institutional barriers to food security. By using the expertise of our creative team and developers, idfive was able to fulfill its mission by helping MFB fulfill theirs.
Up Next
Designing a website as bright as the future.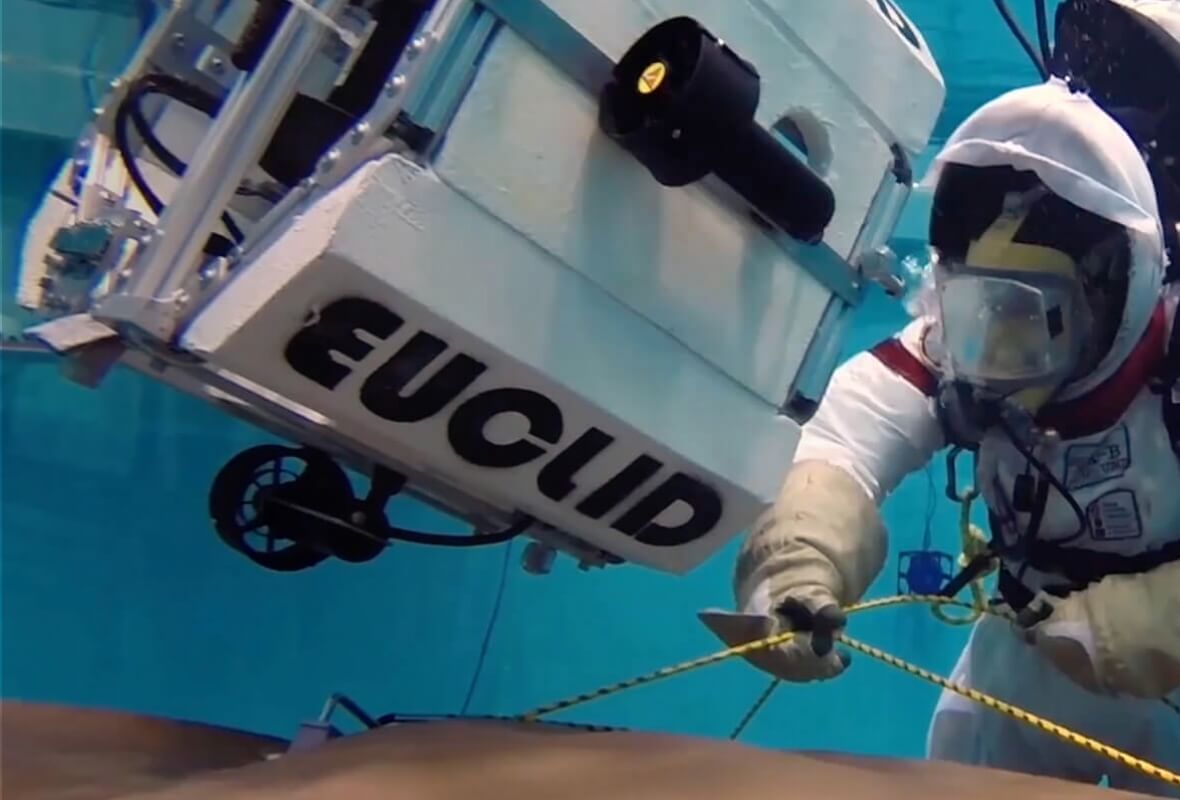 There's amazing potential for good in the world. Let's give it a chance and a voice.
You in?