St. Mary's College of Maryland
The Challenge
When St. Mary's College of Maryland uncovered a direct connection to slavery, they saw an opportunity to reckon with their past and honor the resilience of those kept in bondage. They built a commemorative with the hopes of sparking a dialogue. But first, they would need to bring people together to have those conversations—during a pandemic.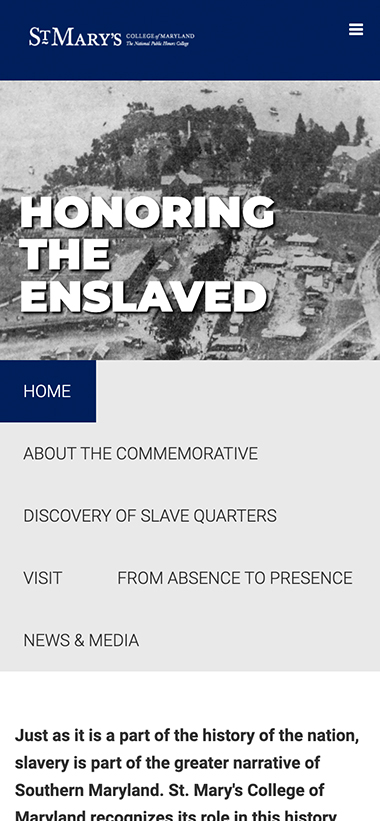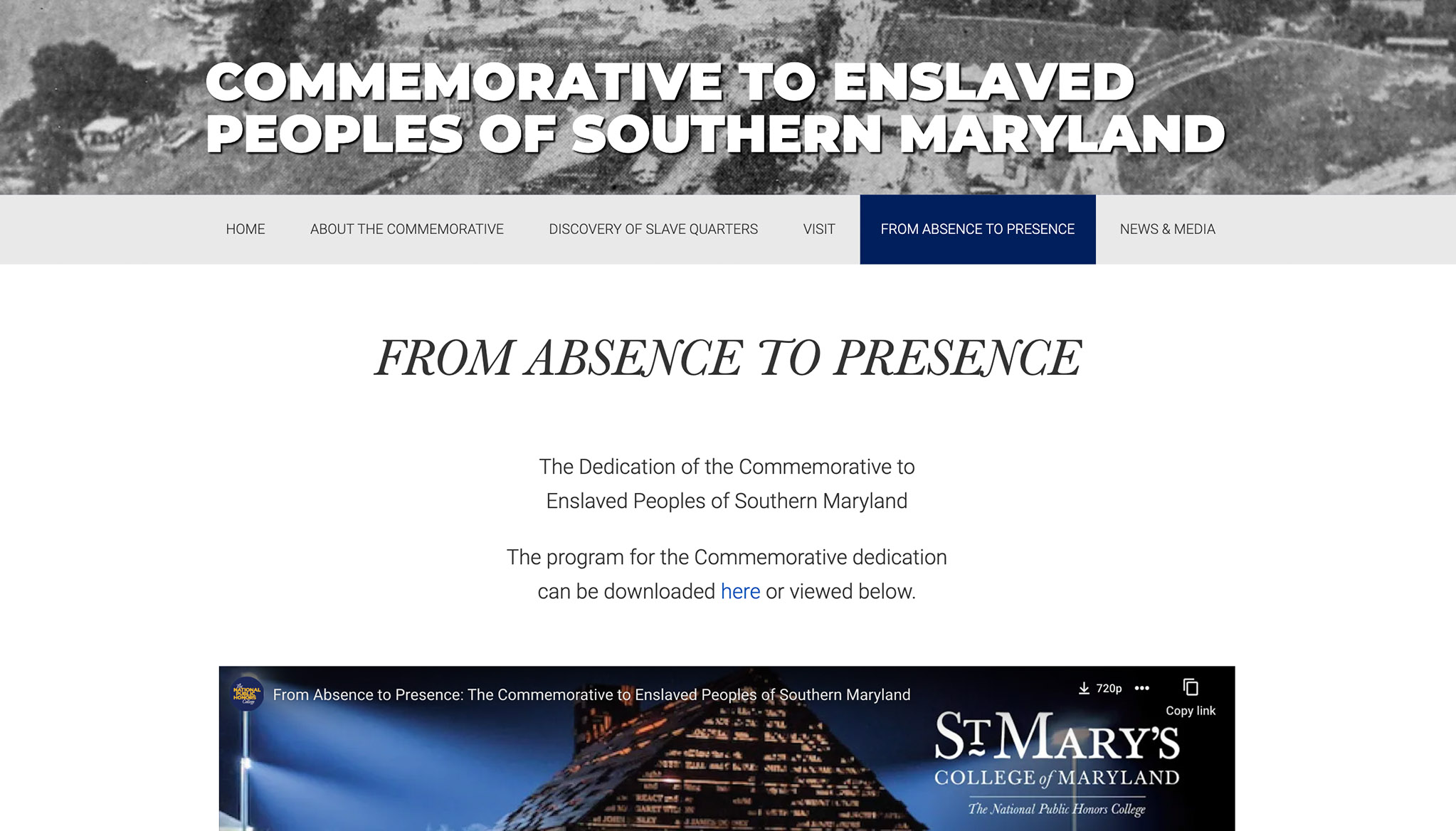 Slave advertisements and runaway notices used to create the poetry for the commemorative.
Strategy
During an archaeological survey to build a new stadium complex, the College team uncovered artifacts indicating evidence of 19th-century slave quarters on the campus. St. Mary's leadership engaged the campus community to document the discovery, recognize its impact, and create a lasting memorial that would view slavery from the perspective of the enslaved.
With a commemorative structure inspired by "ghost frame" architecture and augmented by erasure poetry drawn from actual slave advertisements and runaway slave notices, the project compels visitors to literally fill in the blanks and confront what our shared past means to our collective future.
When COVID-19 forced the Commemorative Dedication to be reimagined, idfive helped bring the memorial's experience to a virtual audience.
We developed website content, social media assets, and a feature-length dedication video for the virtual unveiling, bringing audiences closer to the story of the commemorative and the people it honors. St. Mary's College of Maryland's Commemorative project was rooted in discovery even before idfive became a part of it.
Social Media Promotion
To help promote the virtual dedication event, idfive created a teaser video for the media and for the College's Instagram account.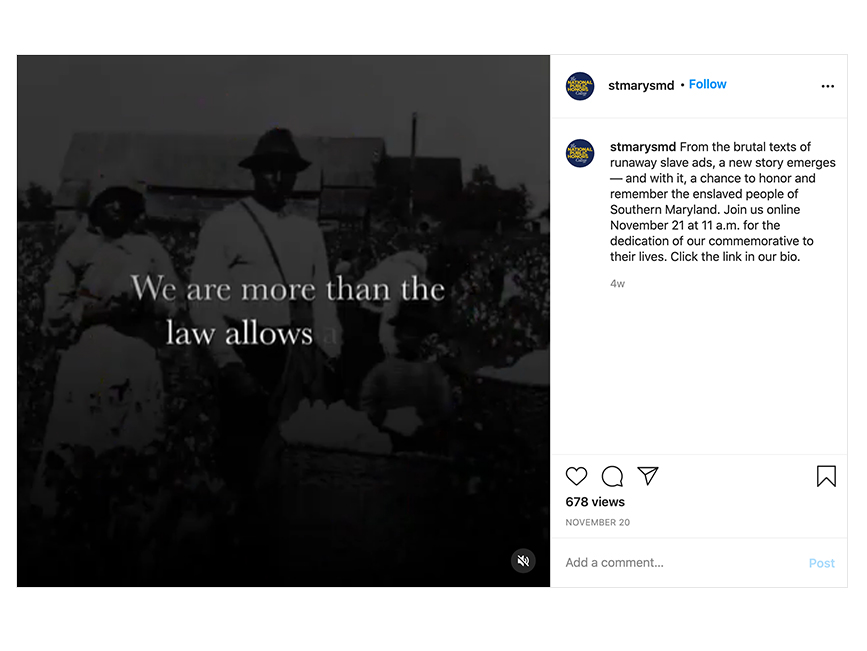 Conclusion
The virtual dedication ceremony received coverage from major media outlets, including NPR, PBS Newshour, The Guardian, The Washington Post, and The Baltimore Sun.
The Commemorative videos and webpages helped turn the discovery of slave quarters on St. Mary's College of Maryland's campus into an immersive learning experience — one that makes the invisible visible and gives voice to those silenced by racism.
Up Next
Connecting a storied past to promising futures.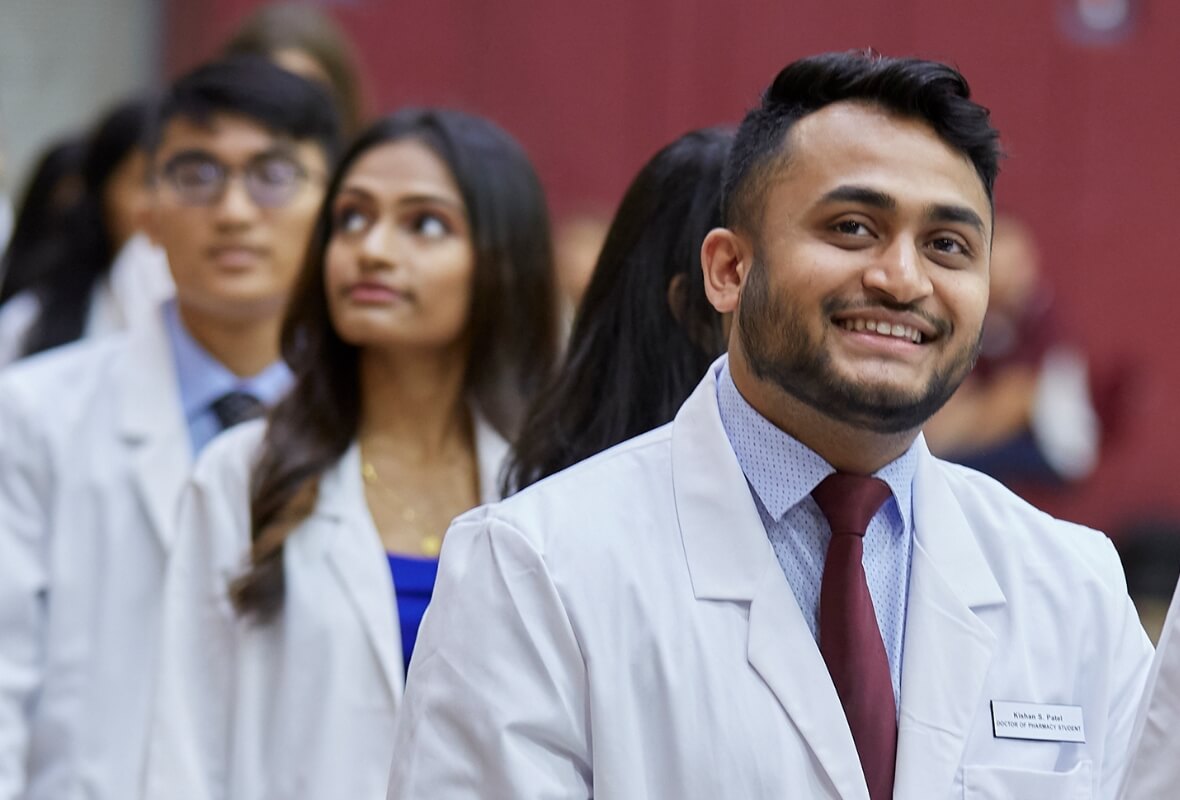 There's amazing potential for good in the world. Let's give it a chance and a voice.
You in?