UMD Francis King Carey School of Law
The Challenge
The University of Maryland Francis King Carey School of Law is a top-50 law school offering personalized education integrating legal theory and practice, a nationally-recognized Clinical Law program, and training the next generation of leading legal practitioners and scholars. But making the law highly personal and maintaining a top rank isn't easy in an increasingly-competitive marketplace—unless an institution is prepared to embrace challenges and can rely on a long-term partner like idfive.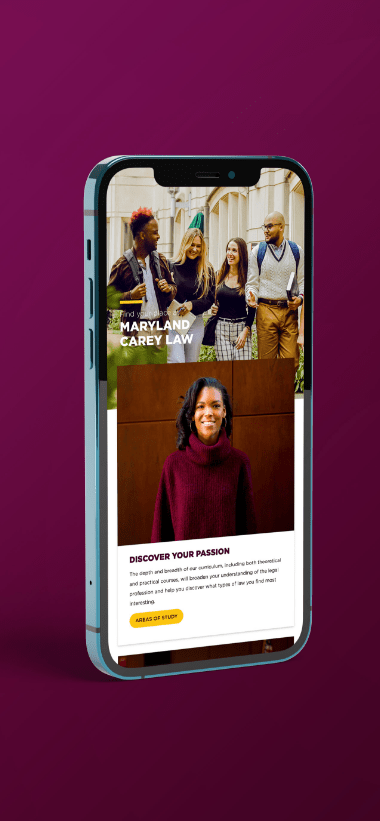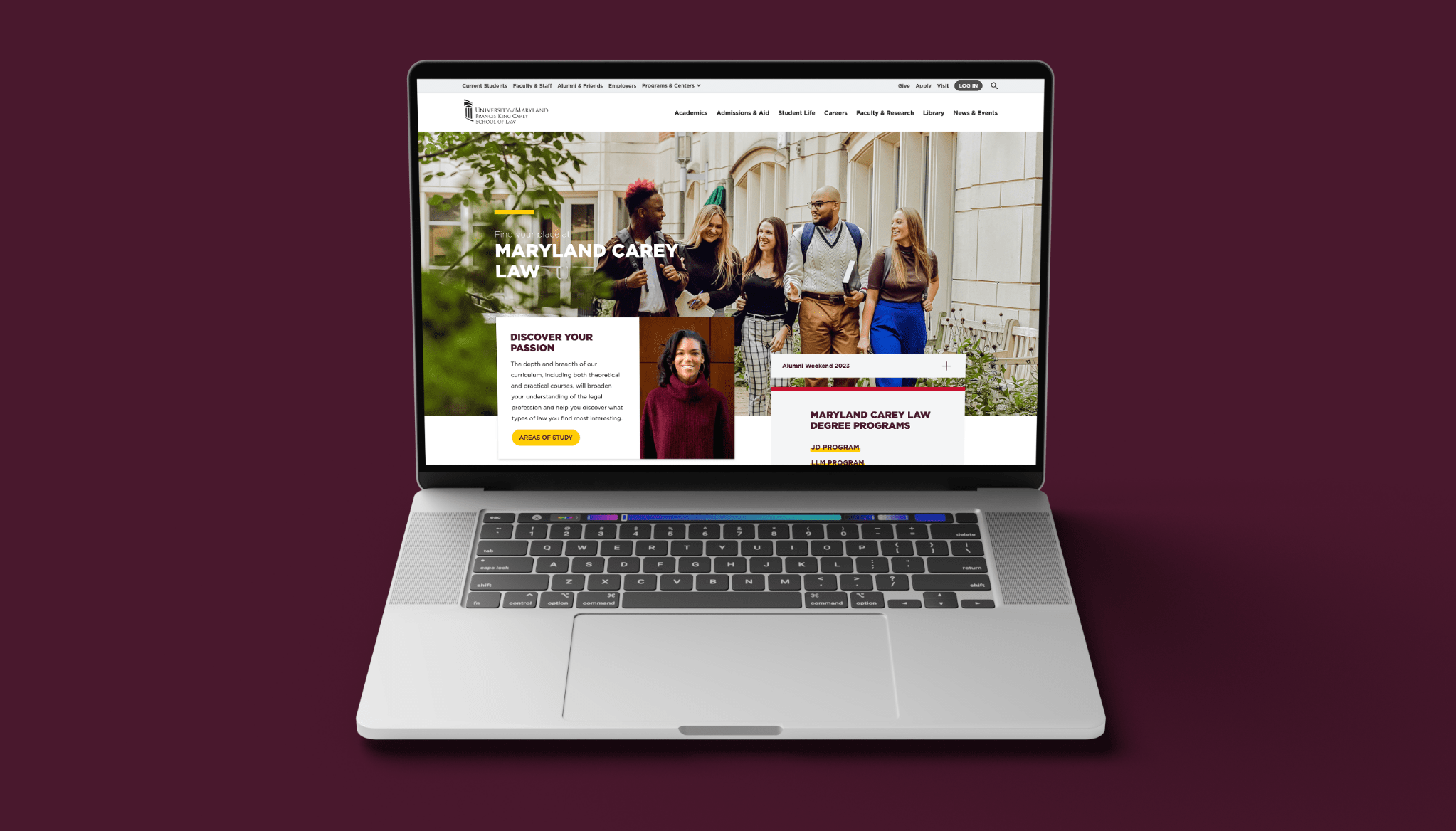 Strategy
Maryland Carey Law's relationship with idfive began with one question: how could they increase their US News rankings? In 2018, competition for the best students was fierce, and being in the top 50 schools was essential. Maryland Carey Law was in danger of slipping out of the top 50, and they needed to understand why and how to regain their footing.
In order to help Maryland Carey Law, idfive had to understand two things: what factors US News considered and how we could influence those factors. We discovered that, while many of the factors tied to performance were out of our control, reputation was one key factor that Maryland Carey could use to their advantage. By identifying the industry leaders who had a vote in reputation and targeting them with a strategic email campaign designed to keep Maryland Carey Law's impeccable reputation top of mind during the voting period. idfive's strategies worked.  Greater awareness of Maryland Carey Law's reputation elevated its position five places in the US News rankings as of 2023.
But that was just the beginning. While improving their rank was crucial to attract the best prospective students, we also realized that we had to cast a more refined net that made it easier for prospects to learn about Maryland Carey Law's key strengths—strengths that were well-known by legal insiders but overlooked by prospects new to the field. By providing a streamlined pathway from interest to action, Maryland Carey Law's strengths were front and center. Intensive media research revealed that focused campaigns combined with neurodesign-informed response channels would be the way to influence prospects to apply when their motivation was at its peak.
The success of the campaign and the market intelligence we developed as a result of this multi-year engagement also led us to one conclusion: Maryland Carey Law's website wasn't communicating the real experience. While Maryland Carey Law offered a highly-personalized, student-focused experience, feedback from prospects, students, alumni, and staff told us there was a big disconnect between the online and in-person experiences.  
Design
To paraphrase English philosopher and political scientist William Goodwin, "Law is made for people, not people for the law." The design philosophy for Maryland Carey Law—inspired by the people of the school—reflects this sentiment, emphasizing human-friendly simplicity and usability and featuring real people engaged in the Maryland Carey Law community.   
The visual vocabulary of the site became a critical component to higher engagement rates. Beyond clean and concise page design, the use of more and improved photography reflected current and prospective students' ambitions and passions, as well as the people who will be student peers and mentors—translating a clinical presentation into a more accurate illustration of community and commitment.
Development
For the website redesign, enhanced copy needed to be combined with bold, streamlined, responsive designs built on neurodesign principles and optimized to streamline the user experience, focusing on engagement information and ease of response. When it came time to expand our efforts beyond recruiting new students through hyper-targeted advertising, we used the T4 content management system as the foundation for the new website which launched in the early spring of 2023.
No detail is too small or unimportant, and we recognized that basic housekeeping was also in order—redesign navigation, refine site nomenclature, and improve the search function for an improved user experience—playing to the strengths and expertise of the idfive team. These details matter, and with idfive's insights, Maryland Carey Law was able to showcase content and give the user an experience that was a more accurate reflection of their brand.
Client success
While their online presence is a more accurate reflection of the individual experience, connection to the community, and pursuit and passion for the study of law, it's a bit too early to provide metrics on the newly-launched Maryland Carey Law website. The results of our recruitment marketing and ranking influence efforts, however, speak for themselves. Maryland Carey Law has seen a steady increase in applications, and awareness of their strong reputation has resulted in a 5-rank position improvement in their US News rankings through idfive's communications and marketing efforts and a multi-year partnership with the school.
Up Next
Check out some of our video work and results.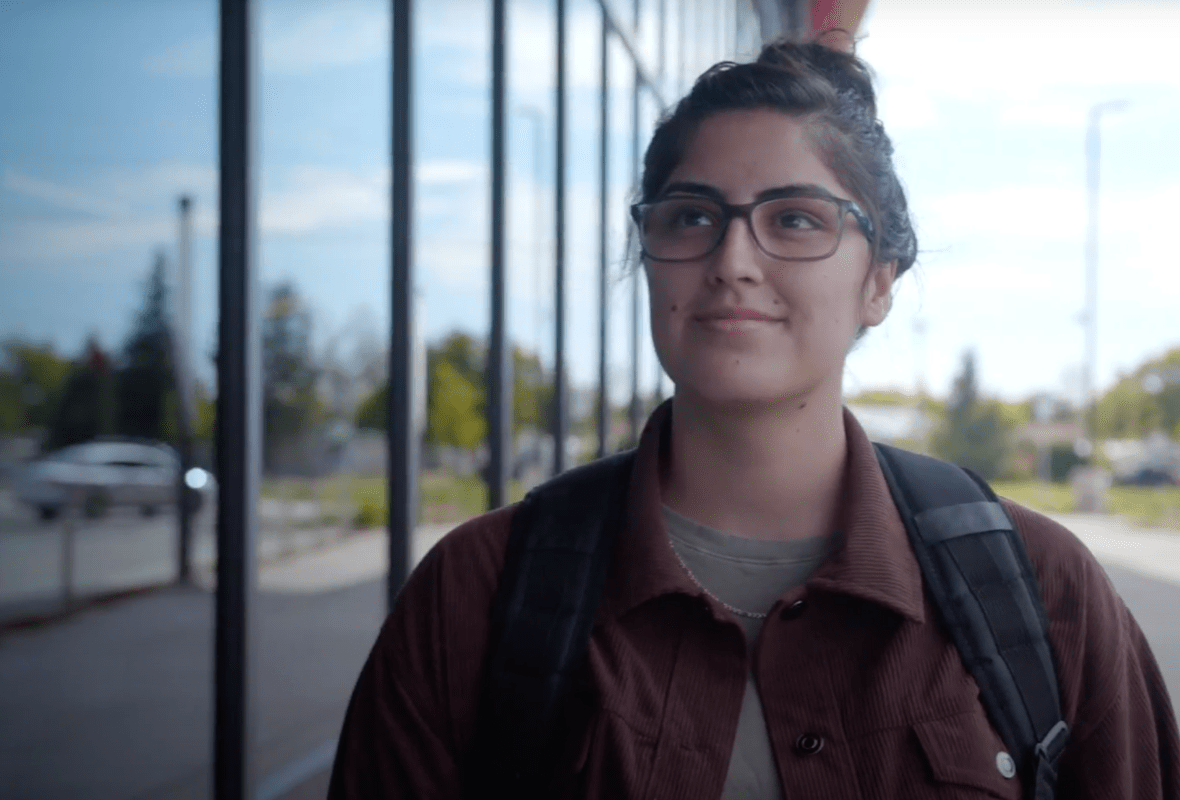 There's amazing potential for good in the world. Let's give it a chance and a voice.
You in?