University of Maryland School of Social Work
The Challenge
With post-pandemic mental health challenges impacting communities across the world, the need for social workers continues to grow at an alarming rate. And while the University of Maryland School of Social Work hasn't had a lot of difficulties attracting prospective students, our Discover360™ process revealed that many were applying to programs without enough information about the profession and many who ended up enrolling were confused about the disconnect between the student experience as portrayed on their old website and the reality of earning their degree or certificate in-person at UMB SSW. The new website needed to address these problems and be more effective in communicating the School's somewhat unique student experience.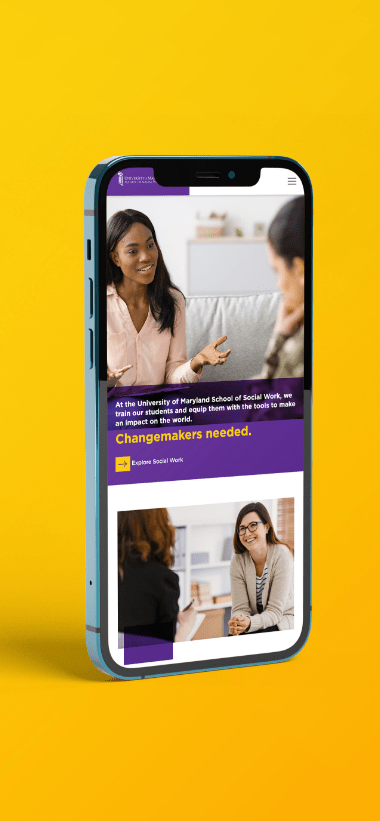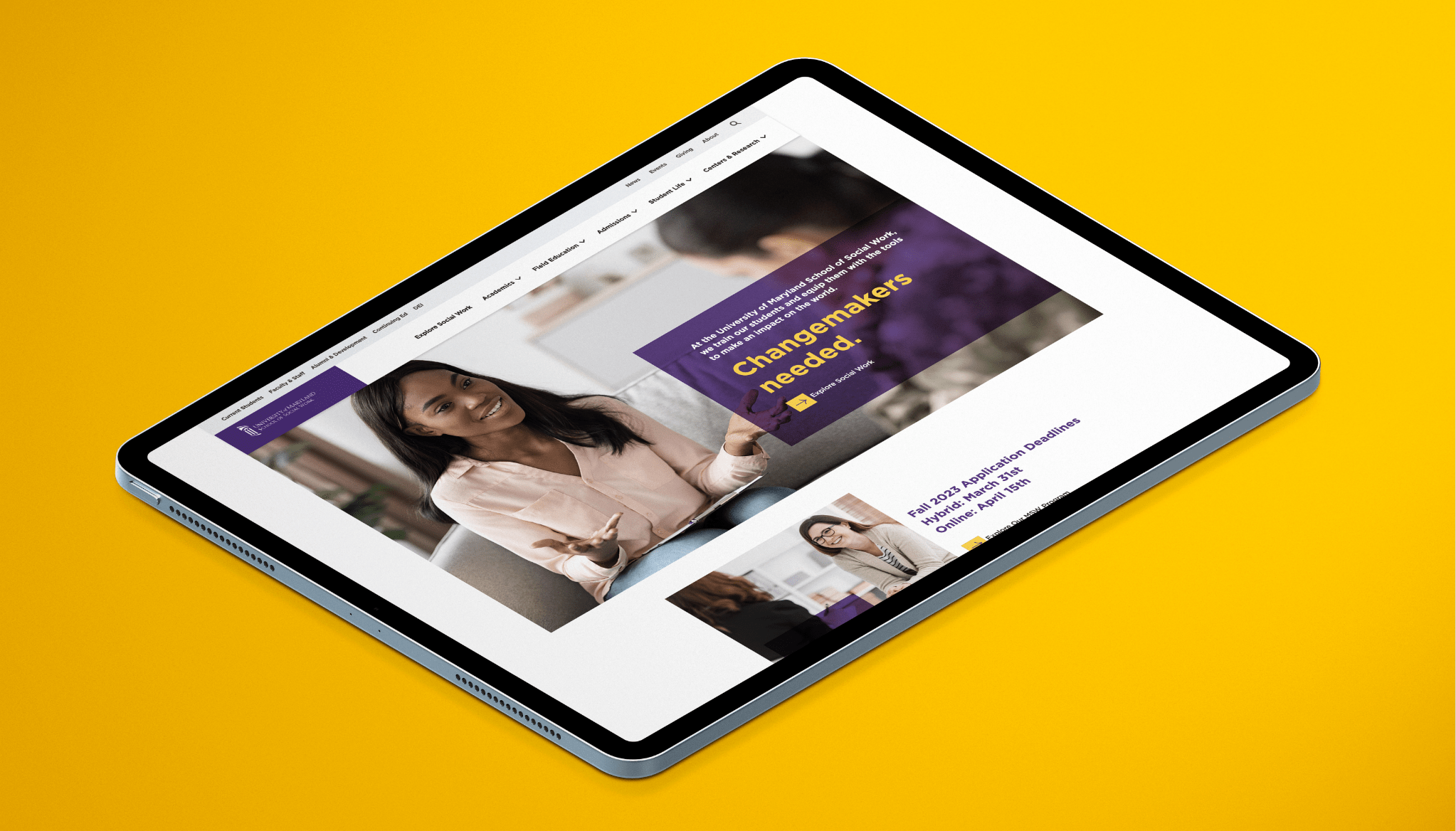 Strategy
Social Work is an interesting profession and one that's consistently misunderstood by prospective students and the public in general. Our discovery research revealed that this issue impacted prospective students, influencers, and even members of the public in the search for professional mental health.
idfive's Discover360™—a collection of research methods designed to uncover core issues about audiences, technology, and market forces impacting a site's design and copy—revealed that while students and prospective students were impressed by the School, once they visited UMD SSW's Baltimore campus, many enrolled while still being unclear where their academic path might lead them and even what being a social worker entailed on a day-to-day basis.
Finally, we also realized UMB SSW had a number of high-ranked individual programs, and the visibility of these programs often attracted students familiar with the industry but didn't have much of an impact on their decision to apply.
Based on these findings, we realized that we had to focus on three key areas: providing education about careers in social work, offering resources to students interested in UMD SSW that would help them focus on the programs that help them fulfill their career goals, and do a better job of communicating the student experience both on campus and during their off-campus clinical training. 
Design
People get into social work because they like—and want to help—other human beings. Social Work is a people-intensive profession, and yet, when visitors went to the old website, they saw very little about the students, faculty, and staff that make up the campus community and saw almost nothing about the School's setting in the middle of Baltimore. Our redesign focused on realism, personality, and education, using photography to provide the human element and streamlined tools to help facilitate the prospective student's journey to the UMD School of Social Work.
Up Next
Multi-year effort yields multiple successes.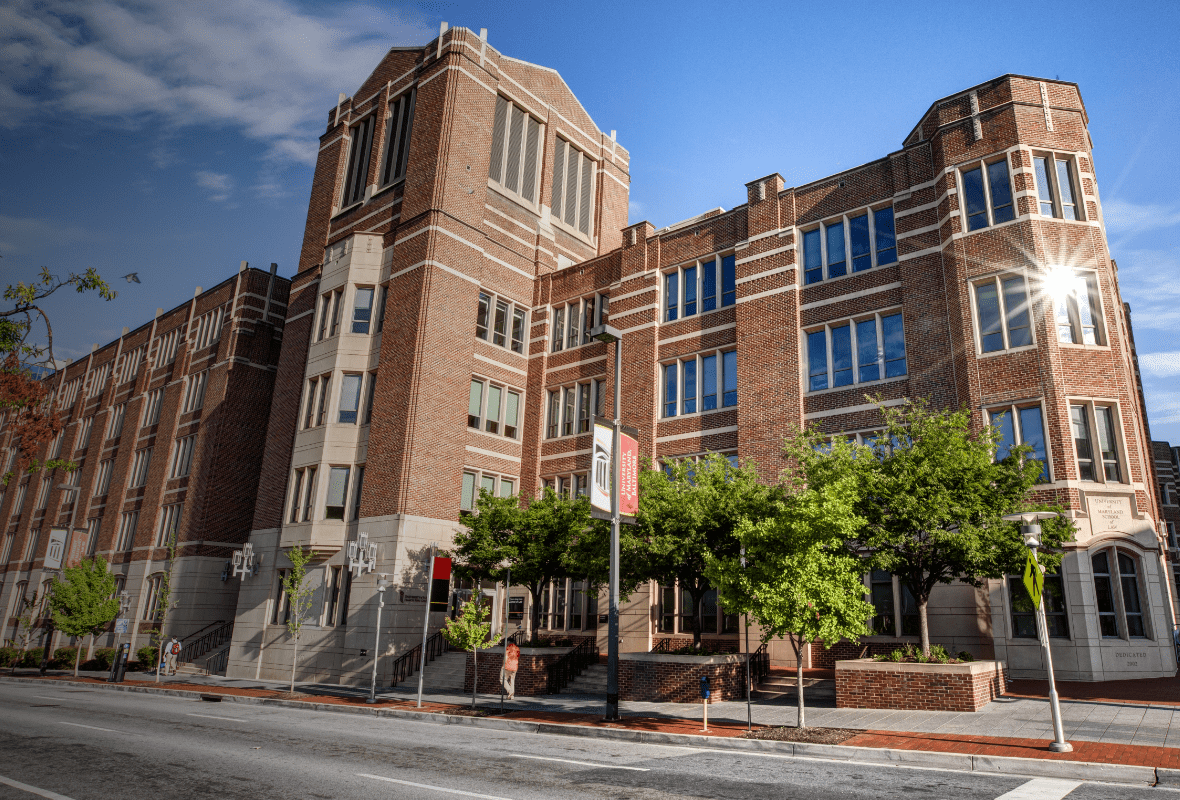 There's amazing potential for good in the world. Let's give it a chance and a voice.
You in?