USciences Online
The Challenge
University of the Sciences has been educating leaders in healthcare and science for two centuries. To meet the challenges of their third century, they launched USciences Online. How do you connect rich institutional tradition with forward-thinking innovation? How do you communicate the value proposition of a program that's enrolling its first student cohort?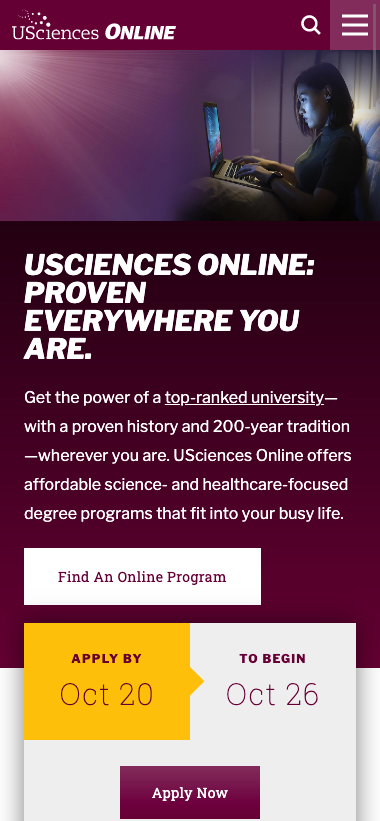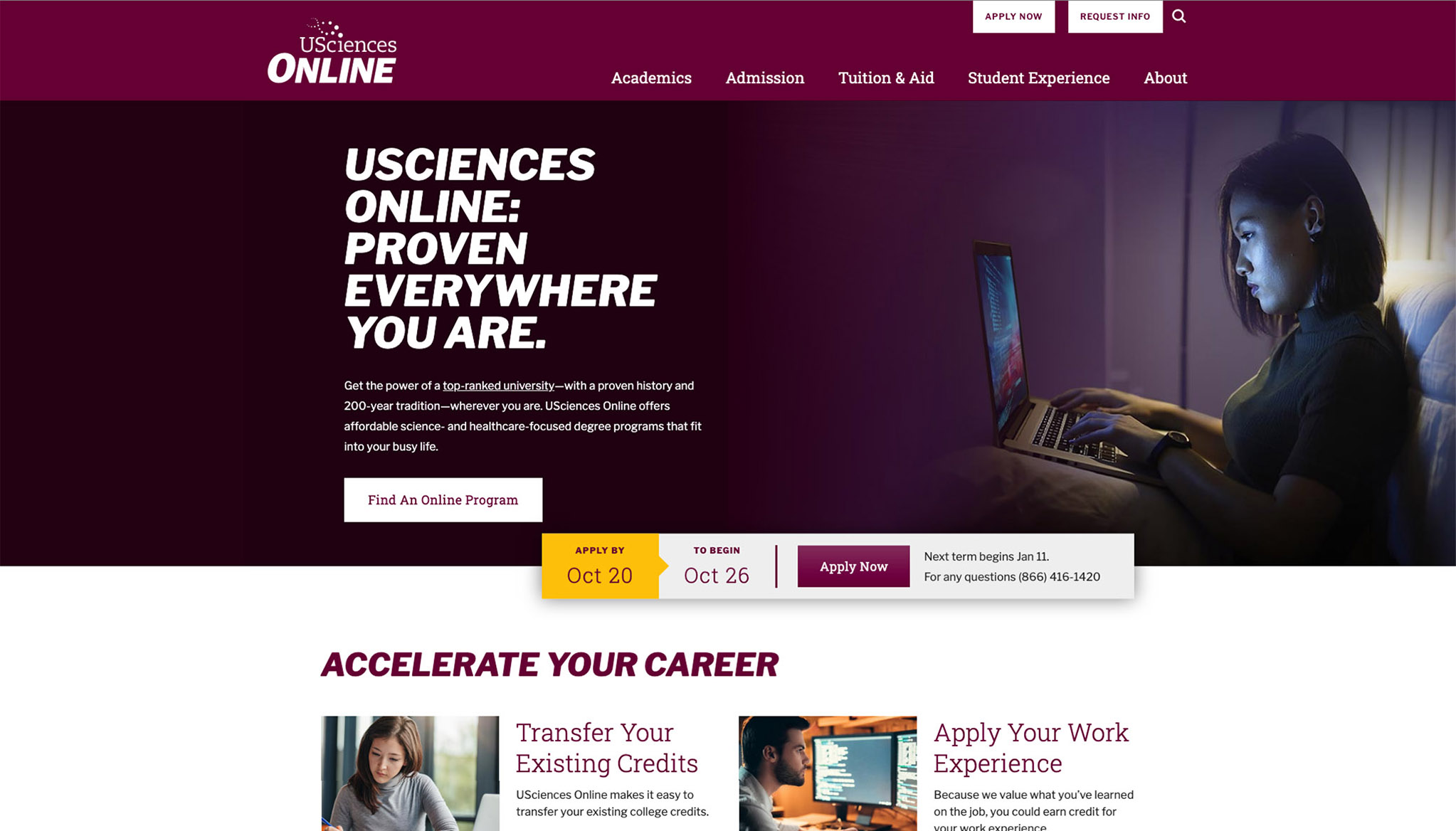 Strategy
To craft a strategy to promote and position an entirely new academic offering, we started where we always do: with research. Using idfive's Discover 360 process, we met with a wide range of USciences stakeholders, from the president to current USciences students. Those discussions — combined with previous USciences brand studies, analysis of current Web traffic, and research on national trends in online education — led us to a surprising conclusion. USciences Online was not "new" — or even a major departure for North America's first college of pharmacy. Instead, USciences Online represented the natural next step for an institution that's always been a leader in healthcare and science education.
At the same time, we had to capture the energy and excitement that comes with a new product launch. We wanted to communicate the USciences creativity and expertise that informed the online curriculum development. In short, we had to build bridges — between 1821 (when USciences College of Pharmacy was founded) to now; from in-person to online; from real-time learning (synchronous) to a student-centric delivery model (asynchronous). That led us to reach out to USciences Online's curriculum development partner to align our positioning with the academic offerings. Equipped with all of this data, we could confidently move forward with an information architecture, design, and copy that met the needs of our partner and their target audiences.
Design
USciences' visual identity informed the new site, again connecting the new with the established. Action-driven design created a streamlined, easily scannable program finder page and calls to action that clearly communicate the multiple deadlines and start dates that are a main feature of UScience Online's flexible delivery options.
Copywriting
Working with our USciences partners, idfive copywriters started with the basics: What is the purpose of each page? Who is the audience(s)? What are they looking for, and what do we want them to do? With the fundamentals in place, we turned to the challenge of communicating the value proposition of a new academic division. The good news: We had a lot to work with, given USciences' regular Top 10 national ranking for graduates' salaries and its current branding of "Proven Everywhere." From that foundation, we developed the USciences Online value proposition — "Proven Everywhere You Are."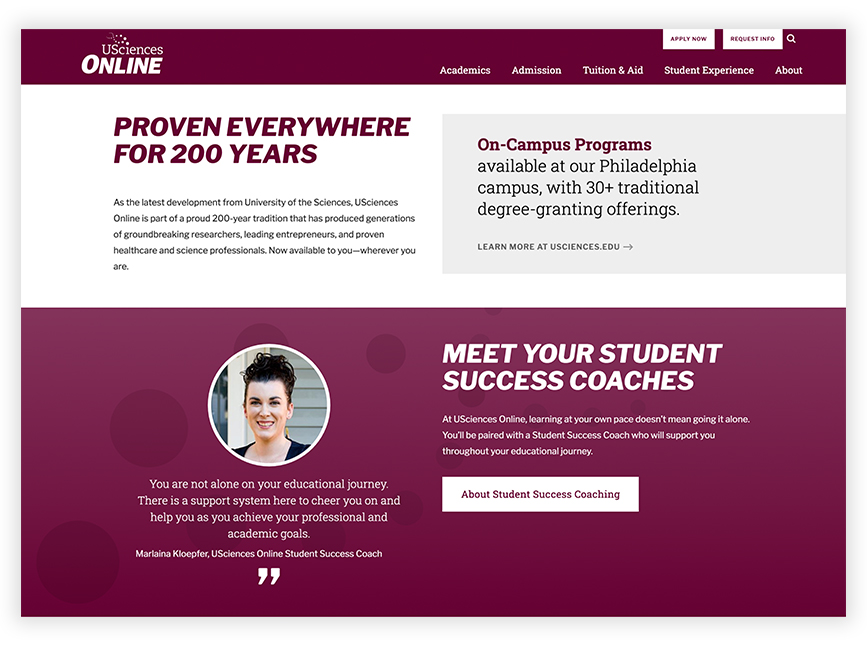 Client Success
USciences Online has a web presence that communicates a new direction in healthcare and science education, rooted in a 200-year history of leadership and achievement.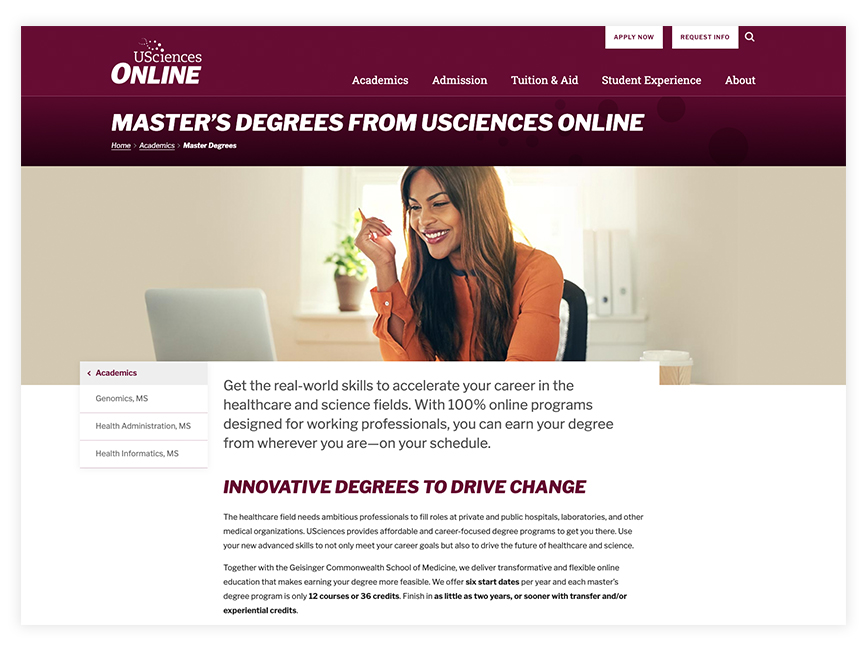 Up Next
Promoting the human side of online learning.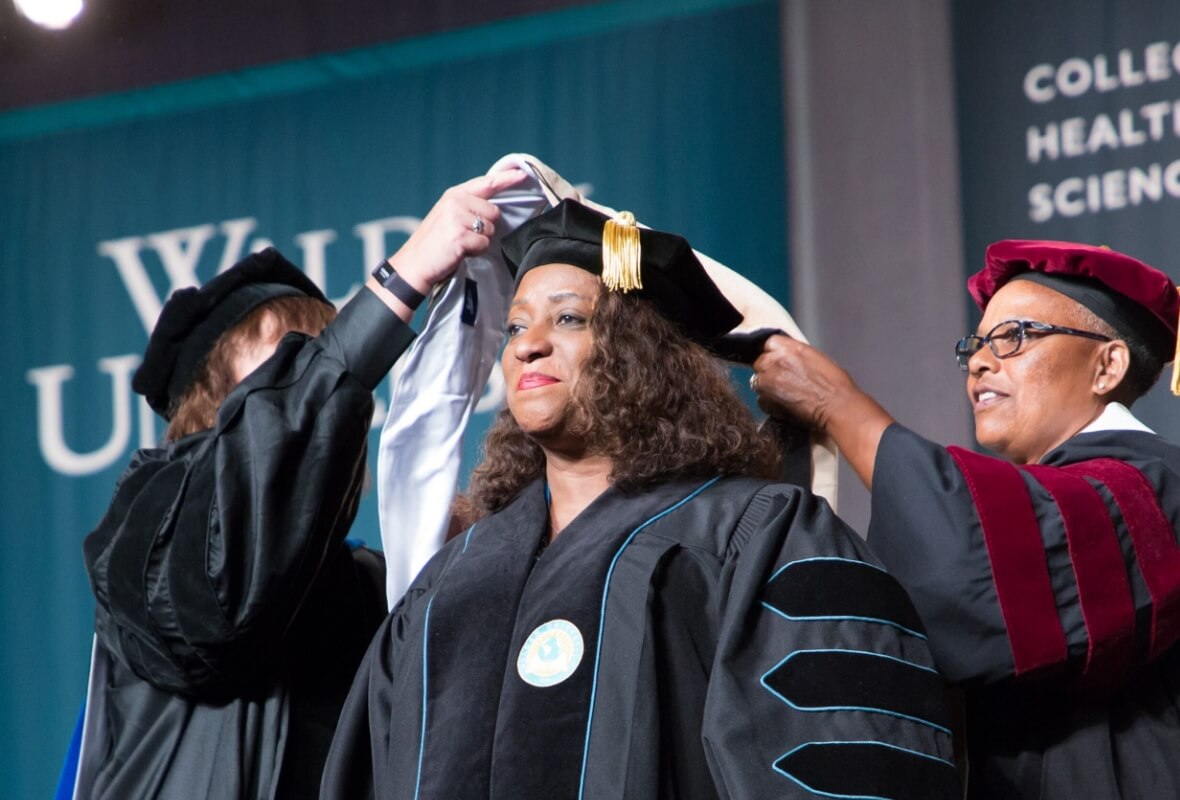 There's amazing potential for good in the world. Let's give it a chance and a voice.
You in?