Finding the right partner may have been our most important step. We understood that we were seeking not only a partner to build a website, but one who would also fill the role of teacher as we learned a new hosting environment and CMS.

Jason Kammerdiener

Web Manager, Colgate University
The Challenge
When Colgate University decided to redesign their website, they faced a daunting task: How would they present a lot of content — along with a 200-year legacy — in a way that was intuitive to navigate, easy to update, and fully in tune with their brand message?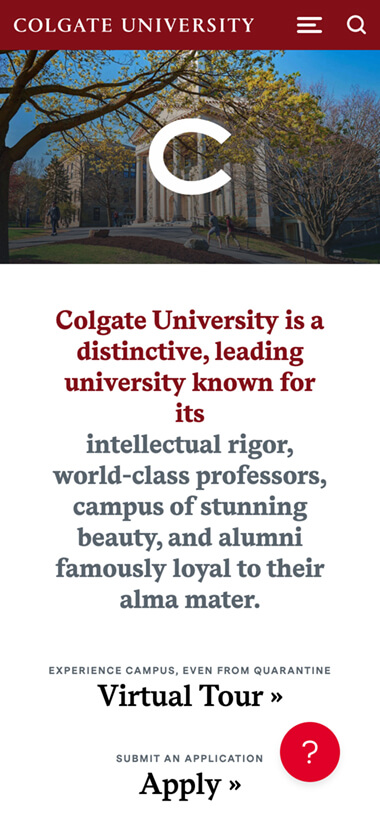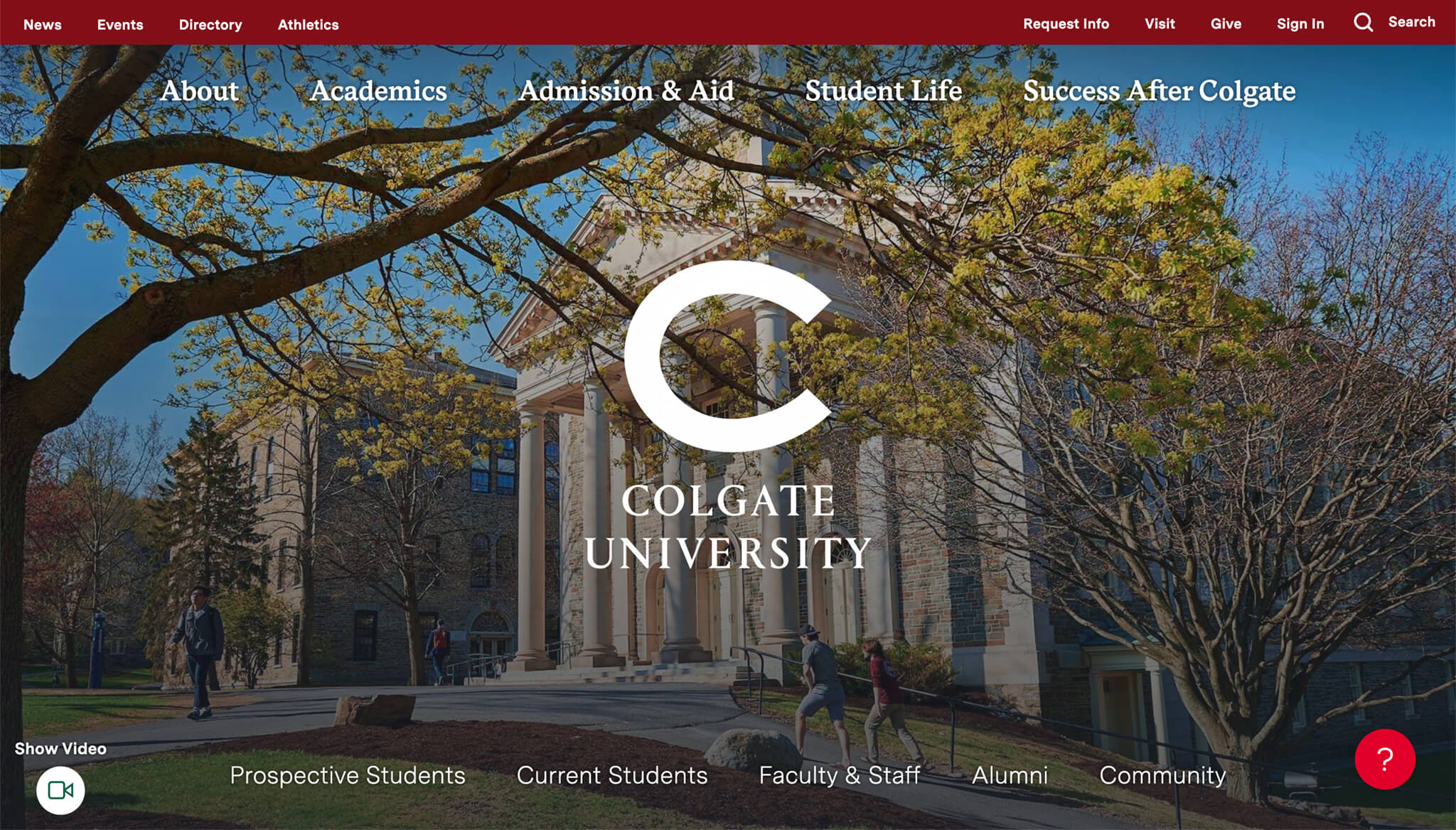 200

Years of history to share

There was a huge amount of content to work with. The way we approached the site at all levels of the project helped untangle that complexity and make it really accessible and easier to navigate.
Design
What sets Colgate apart from its competition is the feeling of being on the thriving, historic campus. We needed to create a site that would truly immerse visitors in the Colgate experience. Building on Colgate's recently updated brand, we designed the new site with rich, distinctive visuals that showcase the beauty of the university's campus and the diversity of its student experiences.

User Experience
How do you take an enormous amount of information and make it digestible and easy to navigate for all audiences? We solved that by reimagining the information architecture to create multiple ways for users to access the information they need, including navigation segmented by audience and aside widgets catering to secondary audiences. Partnering with Colgate's internal team, we redesigned thousands of pages to provide an experience that welcomes exploration.
Development
We developed a wide variety of plug-and-play modules, allowing content managers to easily create new page designs while still adhering to the brand style guide. Our developers also integrated Colgate's massive campus directory into the site, building and testing a search system that worked for all audiences.
Result
By the time the new site went live, we had worked with the client to overhaul design, restructure the information architecture, and migrate more than 1,500 pages of content into a user-friendly content management system. The site works beautifully and now serves as a statement piece for Colgate's marketing efforts.
There's amazing potential for good in the world. Let's give it a chance and a voice.
You in?