idfive Wins Two AMA MX Awards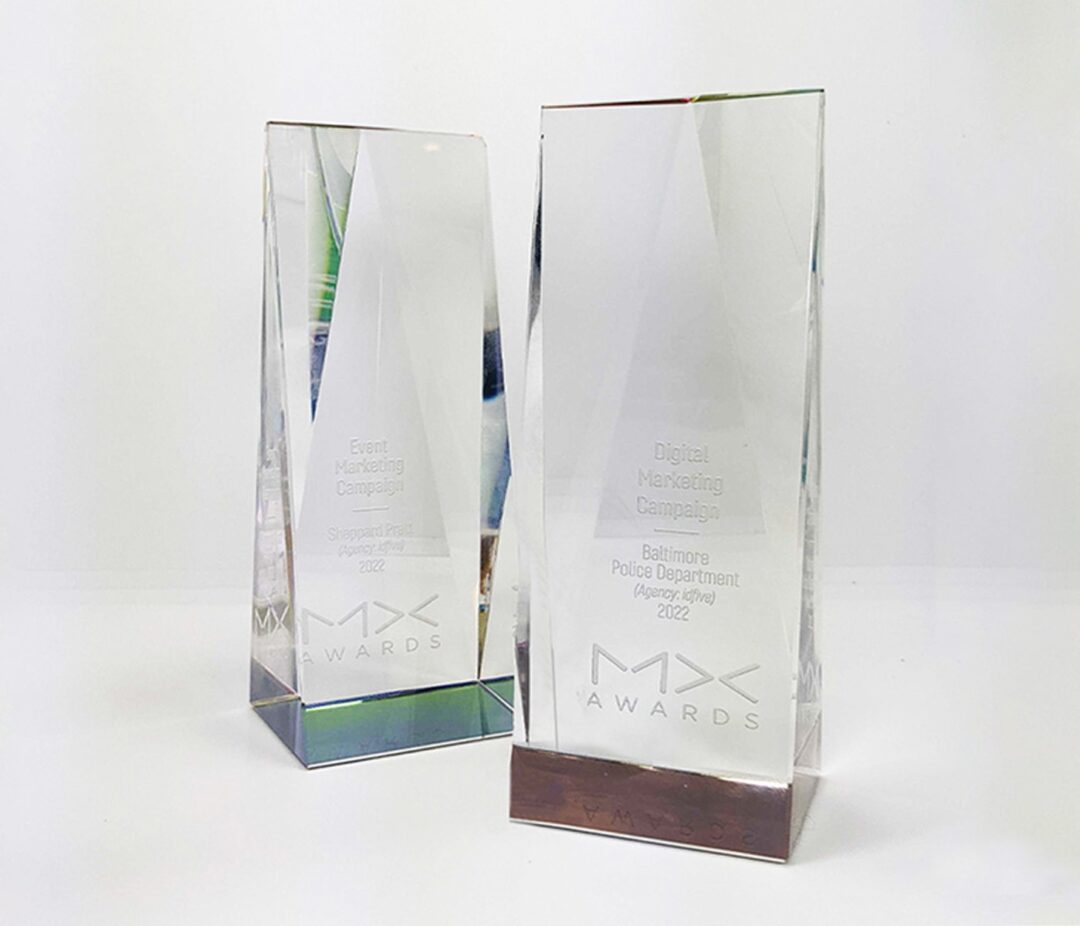 By idfive \ June 22, 2022
The American Marketing Association Marketing Excellence Awards was two years in the making for Baltimore's Chapter, after the preceding two ceremonies were canceled due to pandemic concerns. The competition celebrates creativity across every touchpoint of the marketing ecosystem, from research to delivery—and idfive was honored to accept top honors in two categories.
idfive won the MX Awards for Best Digital Marketing Campaign and Best Event Marketing.
Best Digital Marketing Campaign
Baltimore Police Department
Officer Recruitment Campaign: Force For Good
An emotional campaign that rebuilds community relationships through powerful storytelling, and encourages citizens interested in making a positive impact to become change agents.
Best Event Marketing
Sheppard Pratt
Baltimore/Washington Campus Awareness Campaign: Hope is Here
A local campaign announcing the new B/W campus location. Through digital, social, direct mail, OOH, and even a guerrilla-style spotlight of the logo projected from the location, the campaign served to inform residents that there is hope, and it's closer than you think.
"Baltimore has an impressive marketing scene and we're honored to have won (twice) this year. It's truly humbling and stands as a testament to our client partnerships. Meaningful work shines brightest when you have clients who trust you to do what you do best."

— Kathe Flynn, Creative Director