Our Medellín, Colombia office is home to a team of exceptional developers, surrounded by the culture, nature, and innovation of a diverse country.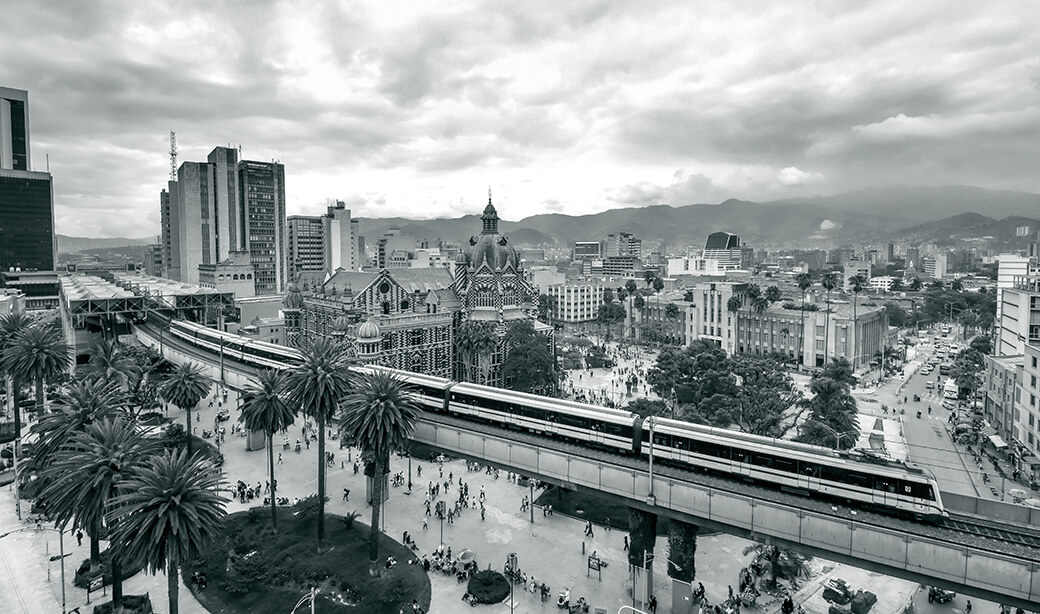 I wanted to find a way to develop talent and contribute to the workforce and economy of where I was born. It also nicely paired with our growing need for talented developers.

Andres Zapata

Executive Vice President of Strategy, Co-Founder
Colombia has six regions that each vary in culture and landscape. From mountains to beaches, the country truly has something for everyone. Medellín is often described as a city of beauty and innovation — one of the most advanced in the country. It makes yearly investments into infrastructure, inviting many companies to call Medellín home.
Fivers from our accounts and development teams often travel to Medellín, and the Medellín team visits the Baltimore office at least once a year. But we invest in technology that allows Baltimore and Medellín Fivers to learn from one another and collaborate as if they weren't 2,282 miles apart. Of course, being in the same time zone helps!
Where We Work
Our developers in Medellín — known as our Baltimore+ team — operate out of the Ruta N technology complex at the center of the city. Ruta N hosts a variety of large international companies and small companies or startups. The eco-friendly building is as innovative as its tenants, boasting a sustainable design which includes offices, conference areas, restaurants, and a rooftop terrace. Parts of the building were constructed with recyclable material, and it is the first public building in Colombia with LEED Gold certification.
idfive is different. We feel like our work has much more power since we tend to work for nonprofits, higher ed, and in general, for people that are out there in the world doing good things.

Margareth Mañunga

Web Developer
We're different people, from different places, with many different skills. But we're all working toward the same mission.